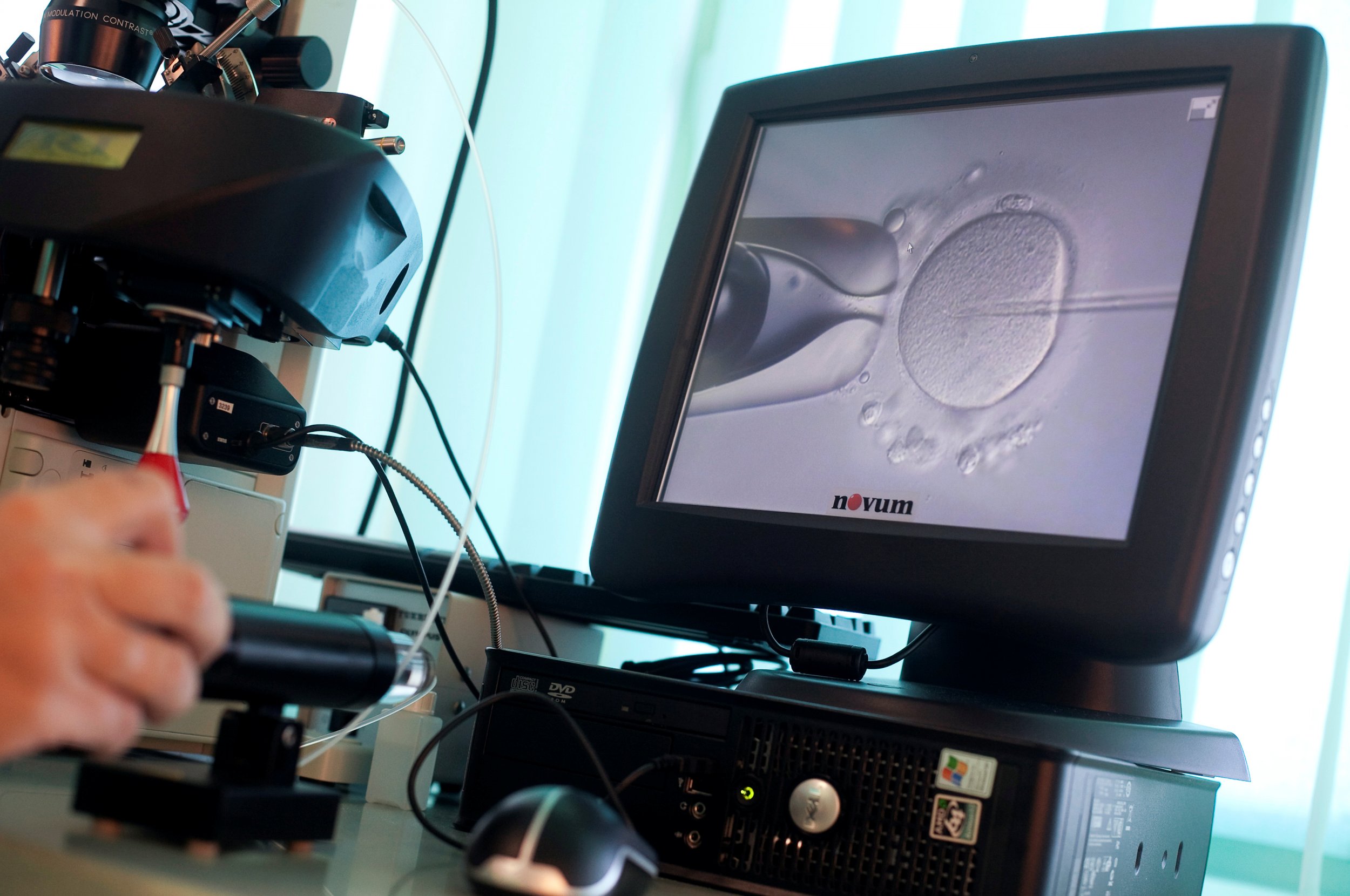 Updated | A 36-year-old woman is suing a retired fertility doctor after discovering he used his own sperm to impregnate her mother.
Kelli Rowlette, from Washington state, sent her DNA to Ancestry.com and discovered she was the biological daughter of her parents' fertility doctor. The genetic sample Rowlette sent last year revealed that reproductive specialist Dr. Gerald E. Mortimer from Idaho Falls, Idaho, was her biological father, she claims.
Rowlette is suing the retired doctor for alleged medical negligence, battery and fraud, The Daily Beast reported.
The complaint claims Mortimer knowingly used his own semen sample when Rowlette's parents, Sally Ashby and Howard Fowler, turned to him for fertility help in the early 1980s. Ashby and Fowler are now divorced.
Mortimer reportedly diagnosed Ashby with a tipped uterus and diagnosed Fowler with a low sperm count, according to court documents.
The doctor then spent three months allegedly using his own sperm to inseminate Ashby, while falsely telling her he was using a mixture of her husband's sperm with matching donors. The couple had chosen a tall college student with brown hair and blue eyes as their ideal match.
"However, instead of using donor genetic material and Mr. Fowler's genetic material as promised, Dr. Mortimer inseminated Ms. Ashby with his own genetic material," the 14-page complaint claimed.
According to the lawsuit, Ashby became pregnant in August 1980 and Mortimer delivered the baby nine months later. Ashby continued to visit Mortimer for reproductive care following Rowlette's birth, but later conceived a son with her husband without medical assistance.
The lawsuit states that when Ashby told Mortimer that the family was moving to Washington state, he "cried."
"Dr. Mortimer knew Kelli Rowlette was his biological daughter but did not disclose this to Ms. Ashby or Mr. Fowler," the complaint says. "Dr. Mortimer fraudulently and knowingly concealed his use of his own genetic material in the Procedure."
When Rowlette was notified on Ancestry.com that Mortimer was a match for her biological father, she was "disappointed" and thought the results were flawed, court documents reveal. However, her parents were familiar with the match's name and became "devastated" after investigating further.
The couple, now estranged, reportedly "struggled to cope with their own anguish and had difficulty contemplating the torment the discovery would cause their daughter when she found out." In October 2017, Rowlette found her birth certificate and was "horrified" to find Mortimer's signature on it.
The lawsuit also named Obstetrics and Gynecology Associates in Idaho Falls as a defendant. A woman who answered Newsweek's call at the doctor's office said no one was available to answer questions regarding the lawsuit and promptly hung up. Rowlette and her parents claim the business knew what Mortimer had done.
According to Courthouse News, the plaintiffs are represented by Shea Meehan of Walker, Heye, Meehan and Eisinger.
"After much consideration, Mrs. Rowlette and her family made the difficult decision to allow their personal grief to become public through the legal process. Ultimately this decision was made for the purpose of holding the responsible parties accountable for a grievous and damaging violation of trust," Meehan said in a statement to Newsweek. "While the family understands the public's interest in their story, they ask that their privacy be respected as they focus on the difficult process of healing from this trauma."
This story has been updated to include the statement by Kelli Rowlette's attorney, Shea Meehan.
SaveSave