Woman Sues BLM Chapter for Posting Racist Emails She Says She Didn't Send
A California real estate agent is suing the Sacramento chapter of Black Lives Matter after she was accused of sending racist emails to the group and its founder.
Black Lives Matter Sacramento posted a series of emails sent by someone using the name Karra Crowley from the email address 'crowleykarra64@gmail.com' on Facebook last week.
Alongside screenshots of the emails on Facebook, BLM Sacramento had written: "So this woman Karra Crowley has been emailing us and we figured she needs to be famous. She actually owns a business called Crowley Properties in Roseville but she lives in Loomis."
But Crowley told local media outlets that the account doesn't belong to her and she didn't send the emails.
She told FOX40 that she believes someone is trying to harm her business and that she and her husband have been bombarded with "hateful" messages.
"I don't talk like that, I wouldn't use that language, I wouldn't say those words, I don't feel those feelings," she said. "Whoever it is they had the intent to not only, in my opinion, not only ruin my good name but also to intimidate me."
Screenshots of the emails posted on Facebook show the sender referred to white people as "kings" and used the phrase "white lives matter."
They also alleged that Crowley and her husband had "always taught our children to fear African Americans."
"Let's bring slavery back!!!!" one of the emails said.
Crowley told CBS Sacramento she had contacted BLM Sacramento's founder Tanya Faison and asked her to remove the post, adding that Faison knew her business address, PO Box and phone numbers.
In a comment on the post, Faison apparently wrote that Crowley's "INFORMATION HAS BEEN VERIFIED" but added "I AM NOT GOING TO BE RESPONSIBLE FOR SHARING ADDRESSES AND PHONE NUMBERS."
Faison has been contacted for comment.
The post amassed more than a hundred comments, with many expressing outrage at the content of the emails.
In a comment on the post, a Facebook user with the name Karra Miller Crowley wrote: "My name is Karra Crowley and I am NOT the person who wrote those despicable emails.
"The email crowleykarra64@gmail.com does not belong to me, nor do I have any affiliation to it. I absolutely do not share the views expressed in those emails and anyone who knows me would confirm that. If you truly want to get to the bottom of this, you need to find out who created that email."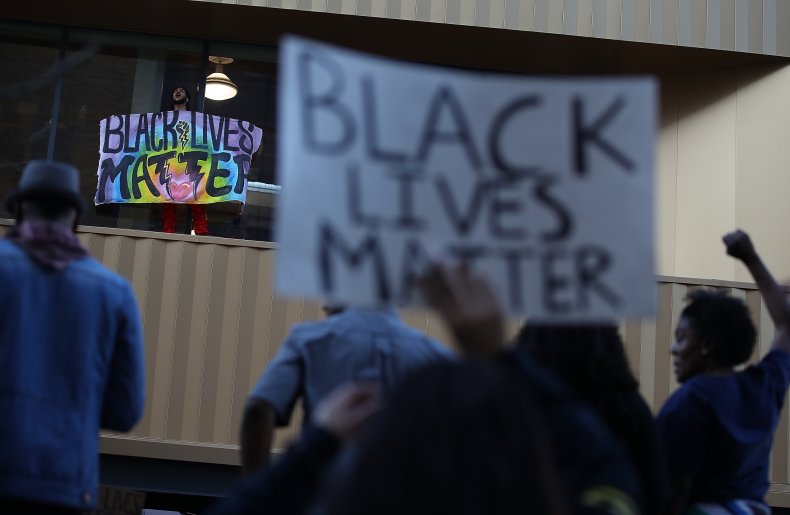 Crowley's attorney, Jeff Ochrach, told CBS Sacramento that the purpose of the lawsuit was to have the post removed from Facebook and have BLM Sacramento apologize to Crowley.
"Karra wrote to them and said this is not me, they should have pulled it down, but they refused," he said.
Ochrach and Crowley added that they will prove the emails didn't come from Crowley after Google traces the account's IP address.
Ochrach and Crowley have been contacted for additional comment.