Woman Sues Hilton for $100 Million After Employee Allegedly Filmed Her Showering and Posted Clips With Real Name Online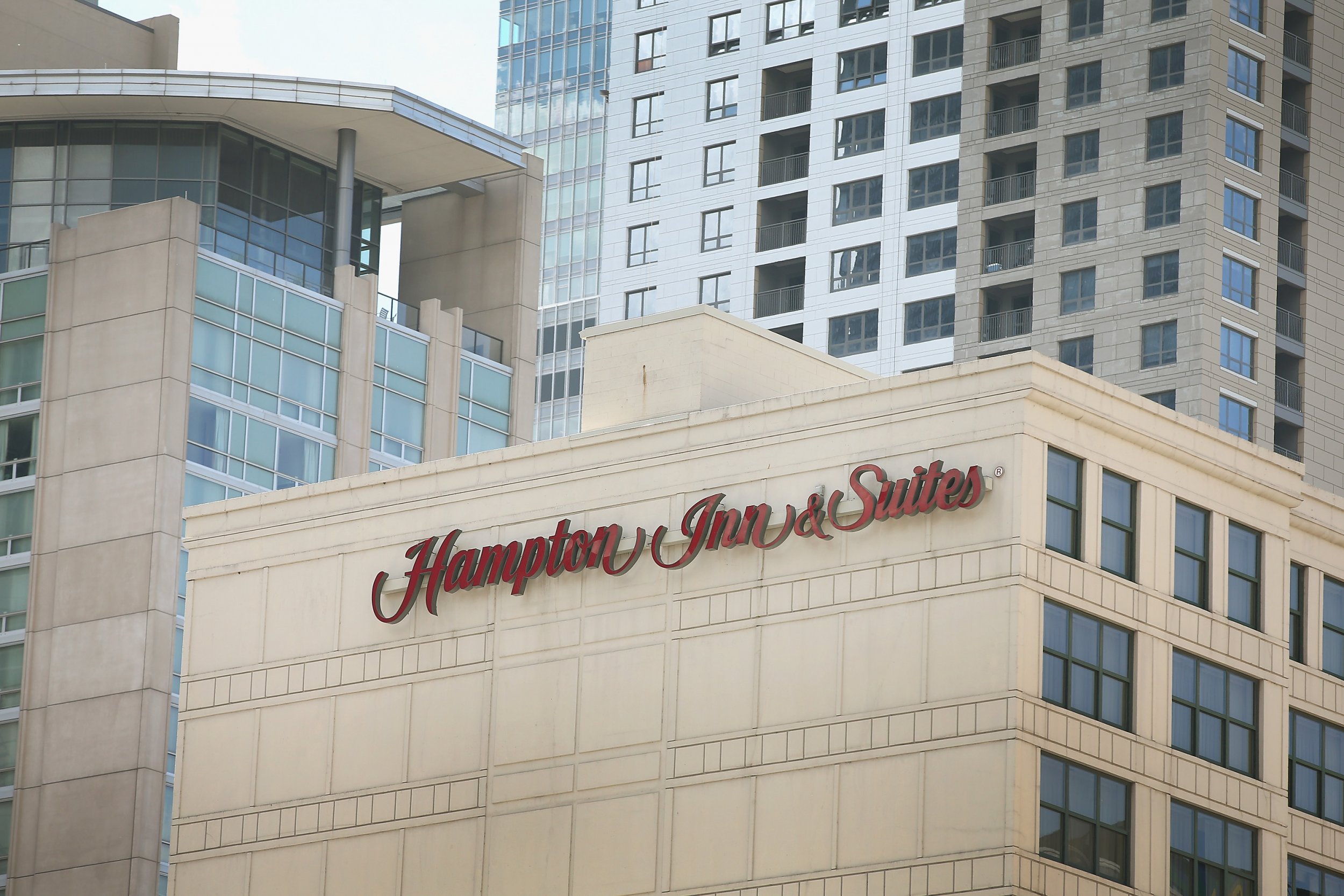 A Chicago woman has claimed that a Hilton hotel employee took nude footage of her without her knowledge and posted it online.
The woman, identified only as Jane Doe, sued Hilton Worldwide for $100 million over allegations that the perpetrator used a hidden camera in her shower while staying at a Hampton Inn and Suites in Albany, New York, in 2015. She alleged that the employee sent the footage to her colleagues and attempted to extort her with the footage.
According to the lawsuit, the woman was unaware she had been filmed while showering until September 30 of this year. She received an email with a link to a porn website where the video had been uploaded with her full name.
"I click on it and I see my face and profile in a bathroom and I start screaming," the woman told "Good Morning America." "It was devastating on kind of a cellular level because I didn´t know…I had no clue, I had no context for this."
She continued: "My initial reaction was, ´Your life is absolutely ruined, people are going to see this, they are going to see you naked and they are going to assume things.´"
Things only got worse, the woman said. She then reportedly received additional emails from the same address that demanded she send explicit footage of herself, the Huffington Post reported. The emailer told the woman that if she sent the explicit footage, they would disappear and remove the videos.
"I´m a perv. I don´t hurt anyone. I like to watch," the suspect wrote her in an October 1 email, according to the New York Daily News. "No need to worry about me. I just like to watch and then I move on to the next. Promise me my own show. That´s the hottest. No need to show your face. Then I disappear and remove the videos forever before they get copied on every website."
The suspect later ordered her to pay $2,000 up front plus $1,000 monthly for a year, the lawsuit claimed. When the woman failed to comply to the demands, the suspect emailed the video to her colleagues and posted it on about a dozen pornographic websites.
Attorney Roland Christiansen, who represents the woman, said evidence pointed to an employee at the hotel or someone who had access to the rooms. Christiansen added that he knew of at least one other video of another guest in the same room.
The attorney said they had reason to believe a "significant amount of others" had been filmed.
A spokesman for Hampton Inn and Suites Albany-Downtown told the Associated Press that no recording devices had been found during a recent renovation. The representative said the hotel would continue to work with police to find the perpetrator.
Hilton Worldwide said in a statement that it would support the Hampton Inn´s independent ownership and management as they investigated and cooperated with law enforcement.