Woman Surprises Her Dogs by Revealing Her First Name in Viral TikTok
These pups were doggone shocked at what their owner had to say to them.
A young woman's TikTok has gone viral for her dogs' reaction to a secret kept from them for years: their owner's first name.
Idaho native Taylor Lyle, better known as @taylorrlyle on the video sharing platform, posted her now-viral video last week.
According to a report from KTVB, within the first 48 hours of the video's posting, it garnered 16 million views. As of Monday, it has been viewed nearly 31 million times and liked over 9.2 million times.
The video starts out simply enough, with video of her two dogs Ruger and Lola looking expectantly at Lyle.
"I just realized I've had Ruger for 5 years and Lola for 12 and I've never told them my name," she wrote with the app's text-to-speech function.
She then has both of the dogs sit together in front of her for her big announcement: "My name's Taylor."
In sync, both Lola and Ruger cease their panting and dramatically turn to each other with their eyes wide open, apparently shocked at the revelation.
"I guess they didn't see that comin," Lyle captioned her video.
Viewers flocked to the comments with humorous responses to the dogs' reaction. Many found it hilarious that after all their time spent with Lyle, they never once learned her first name.
"They were like I thought her name was mom," one user joked. "'She got a name?'" another viewer wrote, hypothesizing what the dogs could have been thinking.
Others chimed in with alternative names the dogs may have called Lyle, including Becky, Emily and Bethany.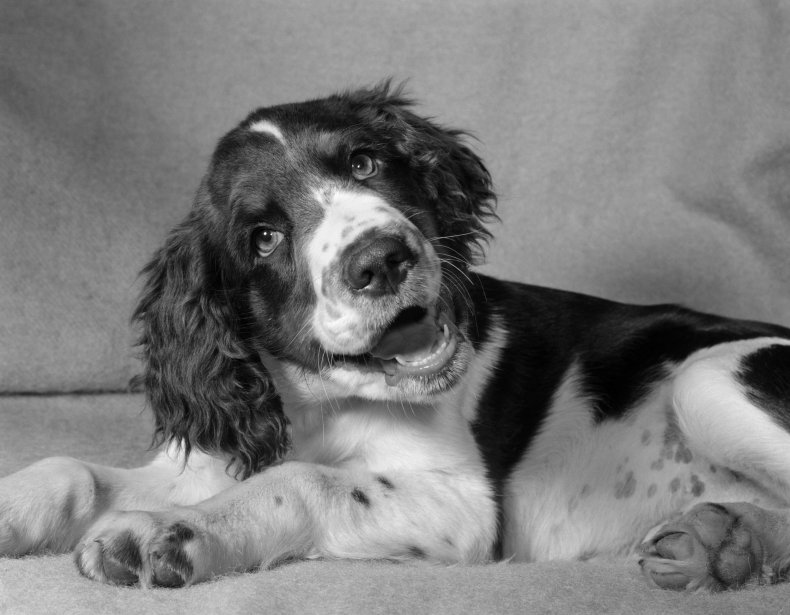 "That look they gave each other means they been tryna guess ur name for the past how many years just to [realize] they both were wrong," one even wrote.
A few also joked that the dogs seemingly understood the English language fluently.
"So dogs do understand us," one TikToker wrote. "BRO DOGS ARE SO DAMN SMART," another added.
Lyle told KTVB that she had no idea her video would go so viral so quickly.
"I just posted it thinking, Ah, this is a cute video. We went to the river, came back, and I checked my phone. It was at 400 likes," she told the outlet. "I was like, OK, and then a few minutes later my phone just started blowing up and it was at 10,000 and then 100,000."
She also noted that she did not expect them to have the reaction they did.
"When they turned and looked at each other I was like, 'Is this a genuine reaction? Are they understanding what I'm saying?'" she told KTVB. "But they're smart."
Luckily, the shocking news of their owner's first name didn't seem to change the dogs' opinion of her too dramatically. In a subsequent video posted on Sunday, Lyle and the two dogs are seen having a fun day at a local river.
In the video, Lola goes for a dip and chases the rocks Lyle tosses in the water, while Ruger makes some impressive catches in an intense game of fetch.
Fans can't seem to get enough of Ruger and Lola, with many commenting dramatic promises that they would "die" for either or both of the dogs.
"You are a great owner they look so happy," one fan remarked. "If these ain't the CUTEST DOGGYS I EVER SEE," another chimed in.
Newsweek reached out to Lyle, but she did not immediately respond to requests for comment.
Lyle's dogs are not the only to gain national attention over the last few days. Last week, another TikTok creator went viral for teaching her dogs some unconventional demands, including "talking s**t" and "throwing hands."