Woman Survives 12 Days in the Wilderness Eating Only Iced Vodka, Biscuits and Beef Noodles
A woman has revealed how she survived 12 days lost in the Australian outback by drinking from a watering hole after a limited supply of iced vodka, biscuits and noodles ran out.
Tamra McBeath-Riley, 52, and her partner Claire Hockridge, 46, had set out on a drive from Alice Springs in Australia's Northern Territory with their friend Phu Tran, and McBeath-Riley's dog on November 19. They were reported missing to police days later after they failed to return from the day trip.
McBeath-Riley, 52, was found on Sunday after authorities located the Mitsubishi Triton they had been traveling in bogged in a river bed, North Territory Police said. But Hockridge and Tran, who was visiting from South Australia, are still missing.
McBeath-Riley was taken to Alice Springs Hospital and treated for dehydration and exposure, police said, as they ramped up the search for Hockridge and Tran.
Speaking to reporters outside hospital on Monday, McBeath-Riley said she hadn't eaten in five days and is "worried to death" about Hockridge and Tran, according to the Australian Broadcasting Corporation (ABC).
McBeath-Riley said they had stayed by their car for three days and tried to free it, but then ran out of supplies, having consumed the six liters of water, 10 iced vodka cans, beef noodles and biscuits they had taken with them.
With temperatures in the summer months reaching highs of 104 degrees Fahrenheit, according to Sky News, the trio sought refuge from the heat by digging a hole underneath the car. At night, they slept in the car and cuddled together to stay warm.
"Where we got bogged down there was no trees or anything," McBeath-Riley said, according to the ABC. "We tried many times to try to get out, but just couldn't get out, so ventured forth to try and find some shelter and some water." They later found a cattle watering hole to drink from, she said.
Northern Territory Police Superintendent Pauline Vicary said the trio made the decision to split up a week after being stranded for a week, having quickly gone through their limited food supply.
"They had very limited food—they had a packet of biscuits and some beef noodles between them and that obviously didn't last them very long," she told the ABC.
McBeath-Riley said she stayed behind with her Staffordshire bull terrier, named Raya, because she said the dog wouldn't have been able to make the long journey to the Stuart Highway that Hockridge and Tran were planning to get to. "The quickest way to get found was to walk, and it's safer if there is two," she added.
McBeath-Riley added that when she was rescued, she had assumed that her companions had reached the highway and been found. "To find out that's not the case is worrying. I'm worried to death," she added, according to the ABC.
North Territory Police said Monday that they had deployed helicopters over Stuarts Well and Owen Springs in a bid to find Hockridge and Tran. Superintendent Vicary said authorities believe the pair have become separated, the ABC reported.
Newsweek has contacted the Northern Territory police department for further comment.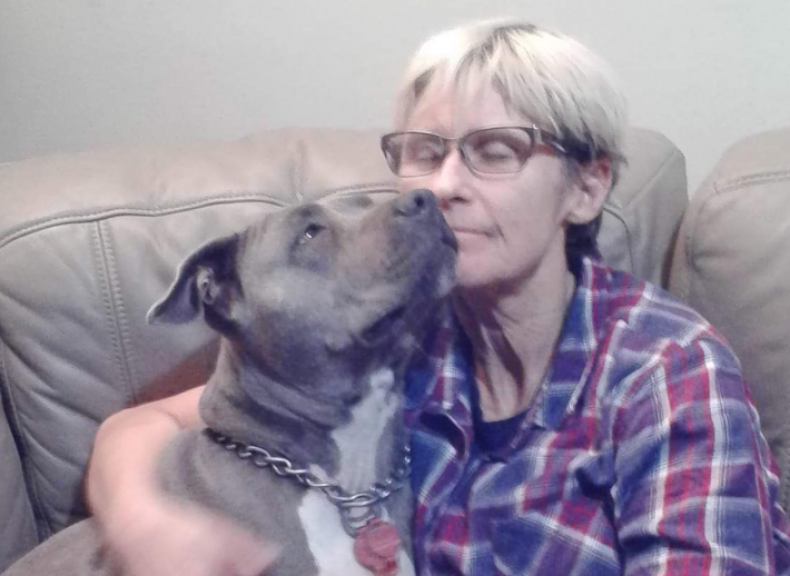 Woman Survives 12 Days in the Wilderness Eating Only Iced Vodka, Biscuits and Beef Noodles | World