Woman in Suspected Shark Attack Was on Day Off From Making Shark Documentary
A woman in Australia was suspected to have been bitten by a shark on her day off from filming a shark documentary, on Shark Awareness Day.
The 29-year-old woman, identified as Anika Craney, was swimming off Fitzroy Island, near Cairns in Queensland, when she suffered leg injuries in a suspected shark attack.
Members of the public came to Craney's aid and doctors who were guests at the Fitzroy Island Resort applied a tourniquet to stop her bleeding before she was airlifted to Cairns Hospital.
Paramedic Terry Cumming told local reporters that Craney was swimming 100 meters from the jetty when she was injured, suffering a possible fracture of the left ankle and some lacerations.
Cumming also said: "She was relaxing on Fitzroy Island. She's actually...doing a shark documentary and this is her day off today."
As Craney was being taken from the helicopter to the hospital, she told reporters: "I still love sharks. Sharks are beautiful," reported 7 News.
The Sydney Morning Herald reported Craney was part of a seven-person crew filming a YouTube series on the Barefoot II vessel, where Craney works as a deckhand, videographer, and nurse.
The crew had come to Cairns to restock and refuel after coronavirus restrictions were lifted.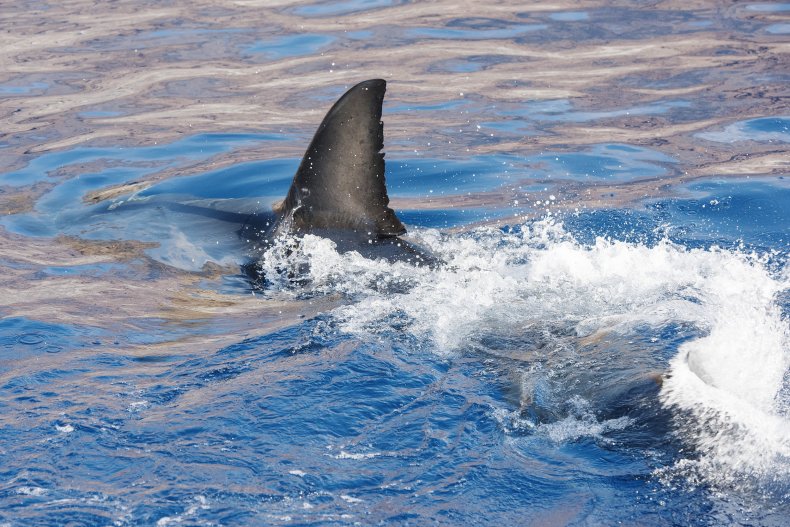 Dean Cropp, the skipper on the boat Craney was on, believed that she was attacked by a shark but didn't know what species. Cropp told the Daily Telegraph: "As [Craney] came closer, a shark grabbed her ankle and she kicked at it.
"She is a very experienced freediver and has been dealing with sharks for the past two years. They are not something we fear, but we do respect them."
Glen Macdonald, CEO of Fitzroy Island Resort, told ABC: "We called the Queensland Ambulance [Service] helicopter, which we do for any injuries on the island.
"She was laughing with staff and when questioned said she did not know what had caused the injury. Visitor safety is our number one priority and we are grateful that she is high spirits."
However, Macdonald also told reporters that nobody had seen a shark, and even Craney had not been able to identify what had bitten her.
Gareth Phillips, a marine biologist from Reef Teach, told 7 News that there was a low likelihood it was a shark attack.
He said: "The description of the wounds, and I've seen a number of shark attacks in my career, was not conducive to that. There's a strong chance it was either a giant trevally or a red sea bass."
Phillips said that the fish are known to bite humans, and that giant trevally are capable of inflicting lacerations and fractures.
Two people have died in Australia in recent days in separate shark attacks. A teenager died in New South Wales after being bitten by a shark on July 11, and on July 5, a 36-year-old man died in a shark attack off Australia's East Coast.
The Sydney Morning Herald reported that in January Craney was working as a disability support worker and is a Rural Fire Service volunteer when she lost her home in Cobargo, New South Wales, to wildfires.
A GoFundMe set up by Craney's parent to raised more than AUD $11,000 (USD $7,665.)