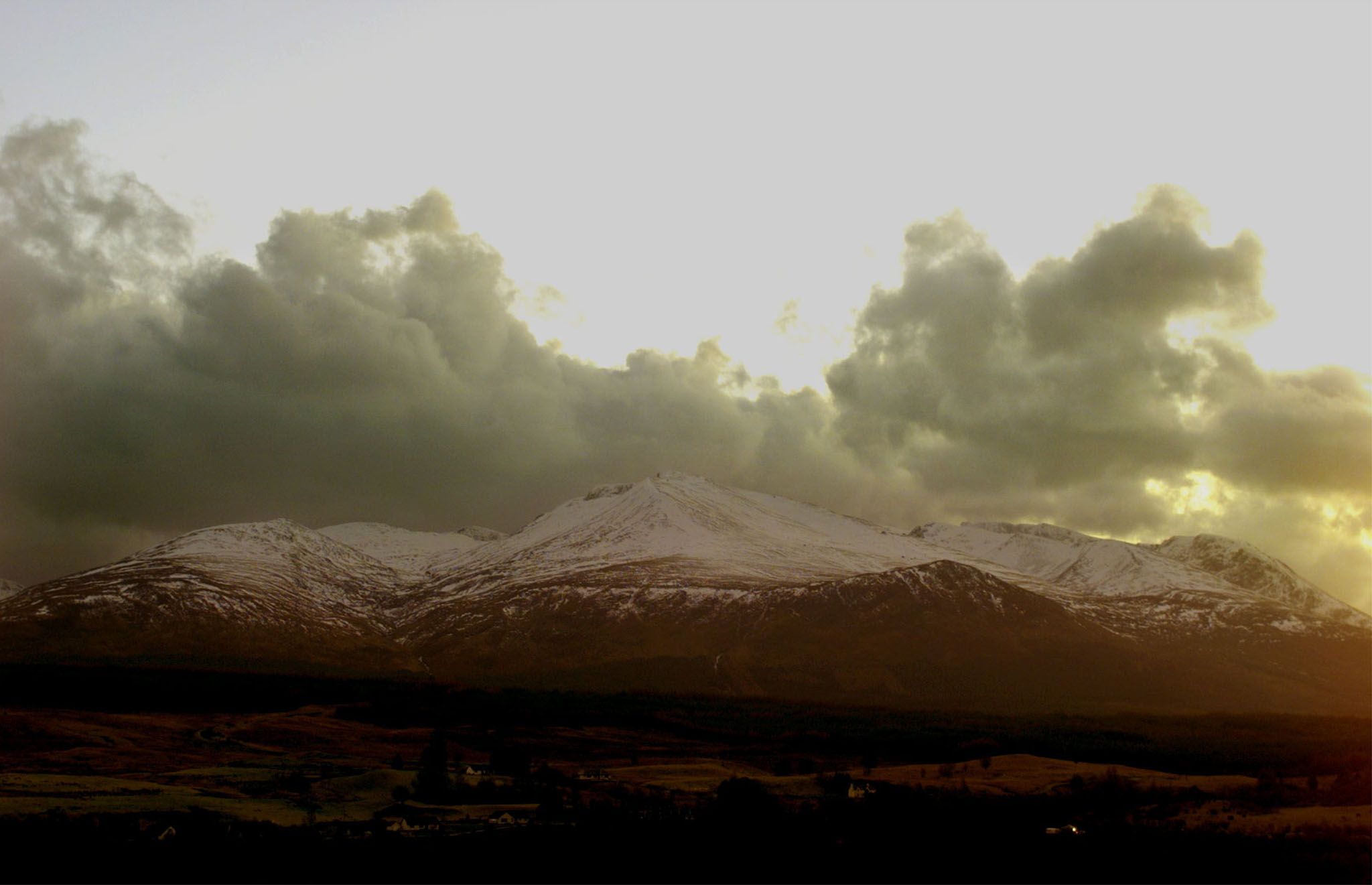 It has the makings of an April Fools' Day joke, but on Thursday reports surfaced about a young British woman who tried to climb Ben Nevis, Britain's highest mountain—battling temperatures as low as -15 degrees Celsius (5 degrees Fahrenheit)—in shorts, a T-shirt and trainers.
Sara Albone, 28, from Brighton, admitted that she was poorly equipped for her climb on March 26, with her supplies consisting of only a single Lindt chocolate bunny, which she ate before she set off.
Albone was aware that she had none of the necessary gear for the climb: "No ice pick/ poles/shelter or any of the things that are appropriate for climbing a mountain," she wrote in a post on the U.K. Climbing Forum on Monday evening. The one item she did remember was her trusty selfie stick.
Albone managed to reach the summit of Ben Nevis, but developed hypothermia on her way back down. James Beaumont, an experienced climber, called the emergency services when he saw Albone struggling on the north face of the peak on Saturday.
"Please promise that you'll never go up a mountain dressed like that again!" Beaumont replied to Albone's forum post.
Other members of the climbing community praised Albone on the forum for publicly admitting that she was unprepared for the climb. "You are brave for admitting your error and thoughtful for thanking your rescuers," says one user.
But Lochaber Mountain Rescue Team leader John Stevenson was less sympathetic, describing Albone's actions as "ridiculous" and "irresponsible."
Albone maintains she had a "lucky escape," and in light of the incident plans to book herself onto a mountaineering course before attempting any more big climbs.
A good idea given the recent deaths of Rachel Slater, 24 and Tim Newton, 27, from Bradford, West Yorkshire. Their bodies were discovered on Ben Nevis on March 23, after they had been reported missing a month earlier.