Woman Who Climbed Into Lion's Den at Bronx Zoo to Taunt Animals Arrested
A woman who climbed into the lion's den at New York City's Bronx Zoo and posted videos of herself taunting the animals has been arrested.
Myah Autry, 30, was charged with two counts of third-degree criminal trespass after her arrest on Wednesday evening, a New York Police Department spokesman confirmed to Newsweek.
Police said Autry entered the fenced giraffe and lion enclosures at the Bronx Zoo, located at Southern Boulevard in The Bronx, New York, at around 5.30 p.m. on September 28.
She then posted videos on social media that showed her crossing visitor safety barriers to enter restricted areas without permission, a Bronx Zoo spokesman told Newsweek.
Newsweek subscription offers >
One video showed her crossing a barrier to enter a restricted area at the lion exhibit and "taunting a lion," the spokesman said. Another showed the woman crossing another barrier at the giraffe exhibit and acting in an "erratic manner."
PIX11 reported that Autry was seen on video dancing and waving her hands at a lion from across a moat. Another clip showed her climbing over a barrier and stopping at the moat.
She posted a video from the incident on her Instagram page, which she has now made private, taunting police, the New York Daily News reported.
"RAPPING & DOING PUSH UP'S AT THE SAME TIME," Autry wrote in a caption alongside the clip, according to the newspaper. "MY NAME IS QUEEN EMPRESS MYÁH LAREÉ ISRAELITE AND DON'T YOU MUTHA F***** EVER FORGET IT."
Newsweek subscription offers >
She turned herself in to police on Wednesday evening, wearing an NYPD T-shirt, the Daily News reported. "She did it because of rage over her boyfriend. He was driving her crazy," a source told the paper.
Autry, of Brooklyn, New York, had promised to turn herself over to authorities last week. "I love the NYPD. Hi NYPD. I have no problem with the police," she said outside the courthouse in Kearney, New Jersey, on Friday, according to the Daily News.
In a statement to Newsweek, a Bronx Zoo spokesman thanked the NYPD for their work on the case. "It is a criminal act and extremely dangerous to cross public safety barriers at the zoo," the spokesman said.
"Such trespassing into restricted areas puts the individual, our staff and the animals in serious danger. We have a zero tolerance policy on criminal trespass and violation of barriers."
The zoo's lions are showcases in the African Plains exhibit, which also features African wild dogs and zebras.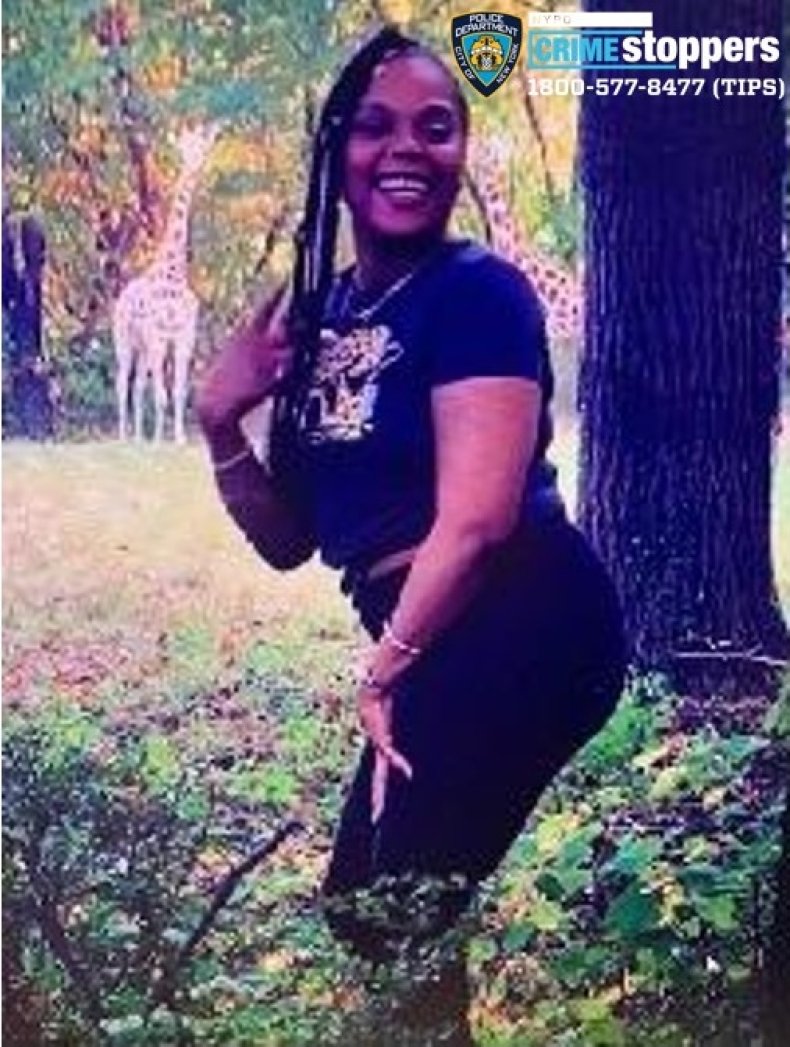 Woman Who Climbed Into Lion's Den at Bronx Zoo to Taunt Animals Arrested | U.S.