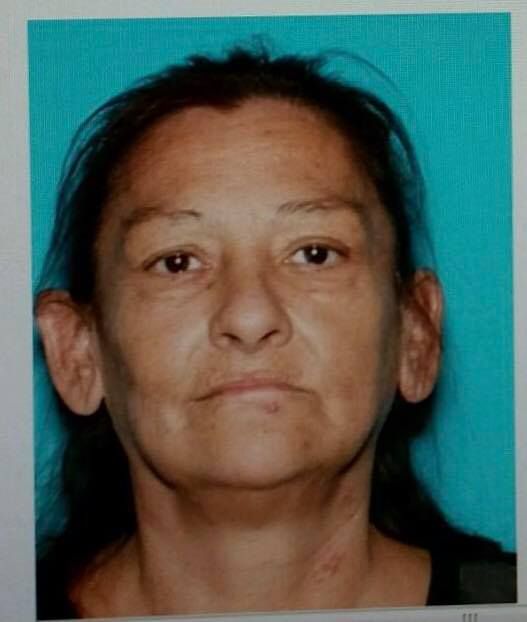 Updated
A woman traveling on a Greyhound bus from Las Vegas to Fresno, California, stabbed multiple passengers Monday after threatening a 3-year-old girl, authorities said. The woman, identified as Teresa Ann Andrade Madrigal, slit her own throat during the traumatic incident.
The ordeal, which took place in Tulare, California, began when Madrigal, 48, threatened the toddler with a knife.
"She grabbed a 3-year-old around the neck and held the child at knifepoint," Tulare County Sheriff Mike Boudreaux said during a press conference.
When the girl's mother attempted to grab her daughter, Madrigal allegedly stabbed her in the abdomen.
Bus passenger Tanya Wright told KMPH-TV that she woke up to the suspect screaming, "I'm going to kill this baby!" Wright said the suspect was hitting the child, while the child's mother started screaming and pulling the girl away from Madrigal.
"She had the baby in her hand and was hitting the baby, hitting the baby. Mother started screaming, pulled baby away from her, then screams, 'She's got a knife! She's got a knife!'" Wright said.
According to authorities, fellow passengers Nathan Wanhala and Spencer Williams and bus driver Mike Phillips intervened.
The suspect "showed a knife and started to get hysterical," Wanhala said, according to ABC News. "Started stabbing at the mother and that's when I jumped up and almost got stabbed myself trying to just stop her from trying to hurt the mother and daughter."
The Tulare County Sheriff's Office said five people were injured during the stabbing. Three victims, including the 3-year-old girl and her mother, were taken to Kaweah Delta Hospital. Two more victims were treated at the scene. None suffered life-threatening injuries.
Madrigal was arrested and charged with five counts of assault with a deadly weapon, one count of false imprisonment and one count of child endangerment. She was transported to the hospital after slitting her throat and had to undergo surgery. After receiving treatment, Madrigal was expected to be booked into the adult pre-trial facility.
In a statement to Newsweek, Greyhound spokesperson Lanesha Gipson confirmed that 12 customers were onboard the bus during the incident and that five were injured. The remaining customers were picked up by a relief bus and taken to their destination.
"The safety of our customers is the cornerstone of our business," Gipson said.
"We enforce a zero tolerance policy in respect to unruly or aggressive customers. In the event that a customer is unruly or aggressive onboard the bus, drivers are trained to pull the bus over in a safe location, contact the local authorities and remove the customer from the bus. We are fully cooperating with local authorities on their investigation of this incident and conducting an internal investigation of our own to determine exactly what happened."
The bus company has dealt with horrible crimes in the past. In 2008, a Canadian man beheaded and cannibalized a fellow passenger on a Greyhound bus.
Prior to that incident, Will Baker, formerly known as Vince Li, sat next to Tim McLean on the bus and chatted with him before reportedly hearing the voice of God, who told him to kill the 22-year-old or "die immediately."
According to the New York Post, Baker then stabbed McLean to death and severed his head, before showing it to passengers who had fled the bus. A year later, Baker was found not criminally responsible due to mental illness.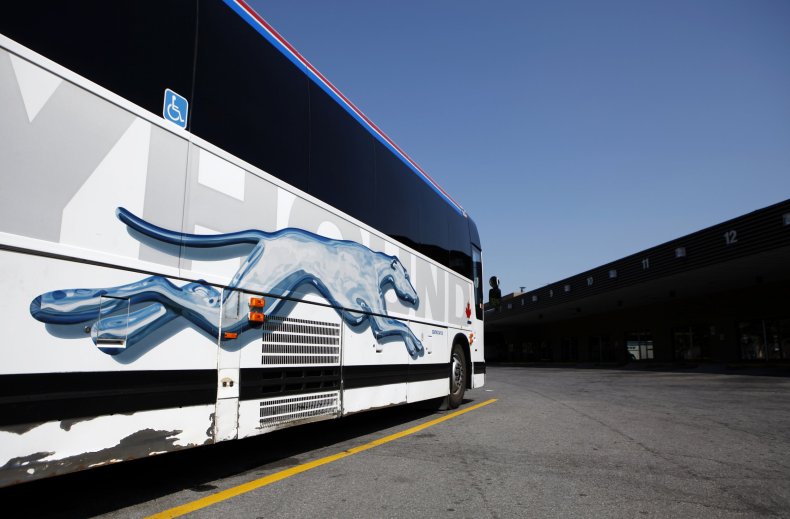 This story has been updated to include a statement from Greyhound.