Woman Removed From Flight for Smoking Threatened to 'Kill Everyone on This Plane'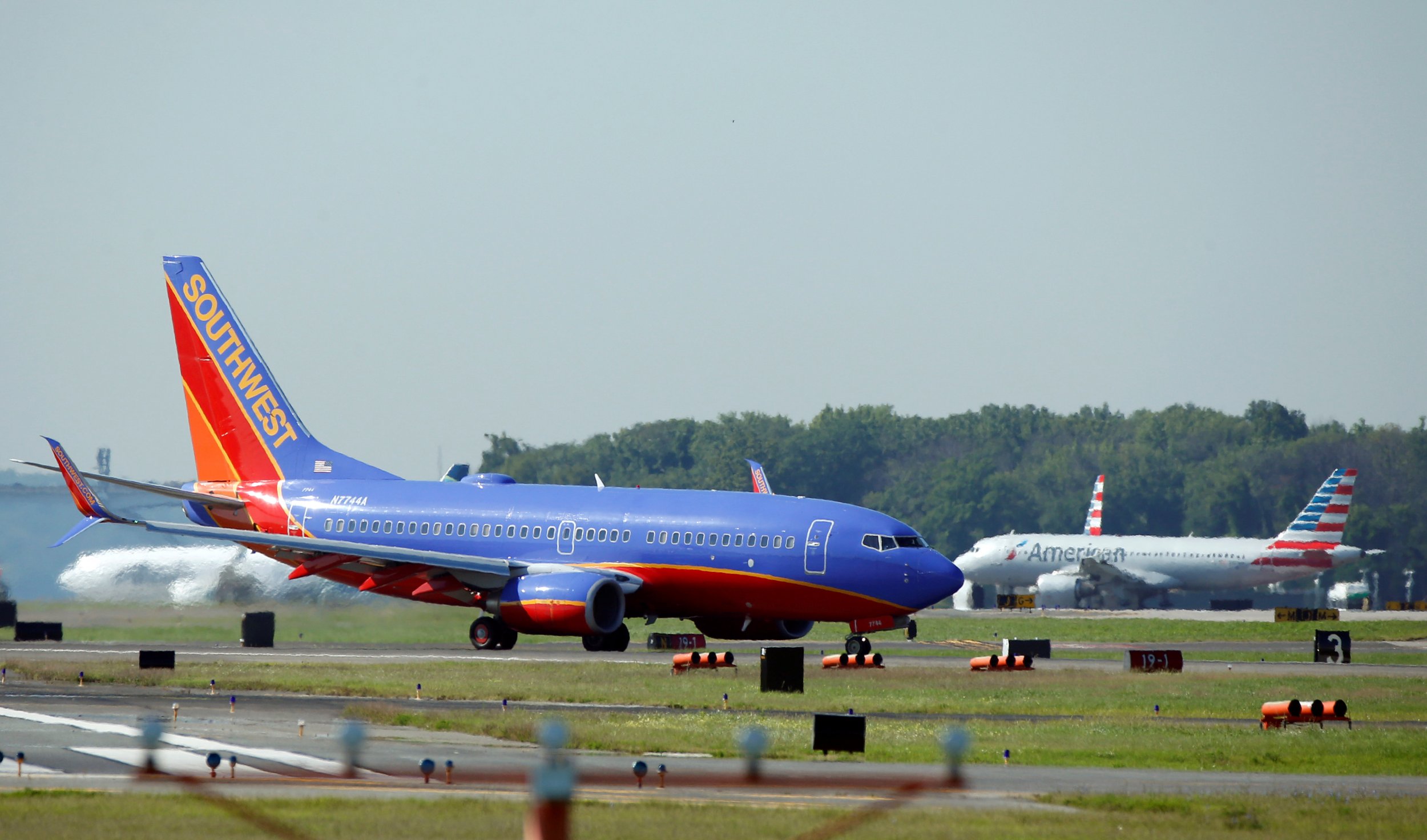 A Southwest Airlines flight declared an emergency after a passenger loudly told a flight attendant she would "kill everybody" on the plane on Saturday.
The in-flight outburst started after the female passenger disabled a smoke detector aboard the flight from Portland, Oregon, to Sacramento, California, and proceeded to smoke onboard, Southwest Airlines confirmed to Portland TV station KOIN.
A passenger told the station that the woman was removed from the plane's bathroom when people discovered she was smoking inside. The witness then said the woman removed an oxygen mask from the plane as she became "more uncontrollable."
"I have a destination for this. I have a destination for myself. And I need to go there," the woman can be heard saying to a female flight attendant in footage provided to KOIN.
"I swear, if you land, I will kill everybody on this fucking plane," she shouted. "I will kill everybody on this fucking plane!" At the end of the video, a man in a blue shirt is seen hurrying toward the woman and physically forcing her back into her seat.
The woman, who was later identified as 24-year-old Valerie Curbello of Sandy, Oregon, was restrained for the rest of the flight and escorted to law enforcement officers when the plane landed, according to CBS Sacramento TV station KOVR.
The station said Curbello was taken to the Sacramento County Main Jail on a charge of making criminal threats. She reportedly cited "anxiety" as the reason she started smoking a cigarette on the flight.
In a statement on the incident, Southwest Airlines said, "Our crew in command of Flight 2943 traveling from Portland on Saturday afternoon safely landed on time in Sacramento following an in-flight disturbance."
The statement added, "Our reports from flight attendants indicate a customer violated federal laws by both smoking onboard an aircraft and by tampering with a smoke detector in an aircraft restroom. Our crew enforced the regulation, and that was followed by the passenger outburst."