Woman Throws Infant and Toddler Out of Apartment Window, Jumps After Them Naked
A woman in Brooklyn, New York, threw her two young children from an apartment window before jumping naked out the window after them on Saturday morning.
An NYPD source told Newsweek that officers responded to the scene in Rockaway Parkway in the Flatbush neighborhood around 11:30 a.m. after receiving a 911 call on Saturday, finding the 24-year-old mother, a 4-week-old female infant and a 2-year-old male toddler on the sidewalk with "trauma on their bodies."
The mother allegedly first pushed an air conditioning unit from the second-story window before throwing the children and then herself from the apartment. She was naked when she jumped, according to the NYPD.
The mother and her children were rushed to the Brookdale Hospital. The NYPD source said the mother and toddler suffered non-life threatening injuries but the infant was in critical condition. The extent of their injuries was unclear, but the toddler was able to stand up and walk after he was thrown from the window.
The NYPD is continuing to investigate but believes the mother was responsible and that the family was not being threatened when the incident occurred.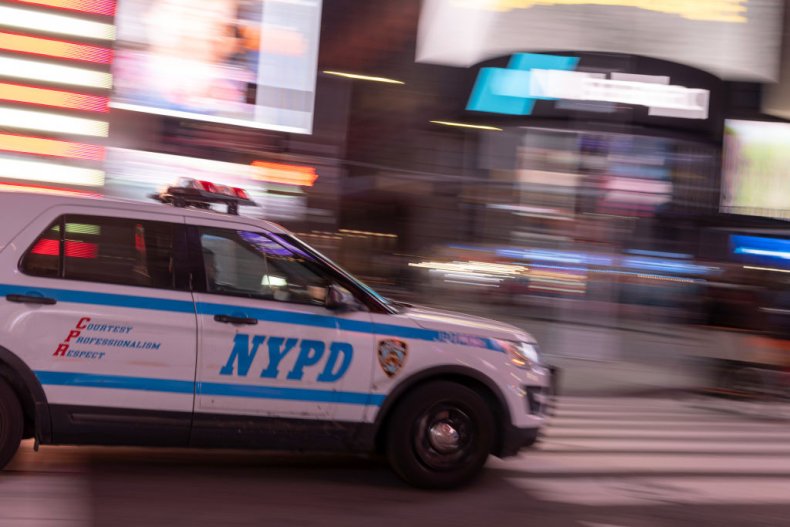 This is a developing story and will be updated.