Woman Took Neighbor's Therapy Dog Before Dumping It in Another State: Police
A woman in Hockessin, Delaware, was arrested last week for taking a neighbor's therapy dog and leaving him on the side of a road in New Jersey, according to a Tuesday police report.
Police arrested Cynthia Yalisove at her home on May 14, in connection to a dognapping that took place a month earlier.
Yalisove's home is located directly behind Cindy Aman's, who reported that her a six-month-old Pyredoodle named Rip had gone missing in April, according to WPVI.
According to police, officers were called to Aman's home on April 6 for reports of a theft. The family told police that Rip, who serves as a therapy dog for Aman's child, went missing a day earlier.
"It was like he just vanished," Aman told the Delaware News Journal. She said her fiancé, Eric, and several neighbors stayed up that night searching for the dog. "I was really upset because he looks like a big Muppet and he's a 6-month-old puppy, so he can't defend himself."
After posting several photos of the dog on social media, Aman told authorities that they were contacted by witnesses in Pennsville, New Jersey, that Rip was retrieved on the side of a road.
When they went to pick up the dog, a witness told Aman that Rip had been dumped on the road from a large black Chevy SUV with a Delaware license plate.
"The officers were able to determine that the SUV belonged to a neighbor," according to the police report.
"Detectives from the New Castle County Division of Police Criminal Investigations Unit assisted and were able to discover additional evidence. The detectives then authored and swore to an arrest warrant for the neighbor, 63-year-old Cynthia Yalisove," the report said.
Yalisove was then taken into custody and transported to New Castle County Police Headquarters, where she was charged with one count of felony theft. Additional charges for animal cruelty were also drafted by the Pennsville Police Department.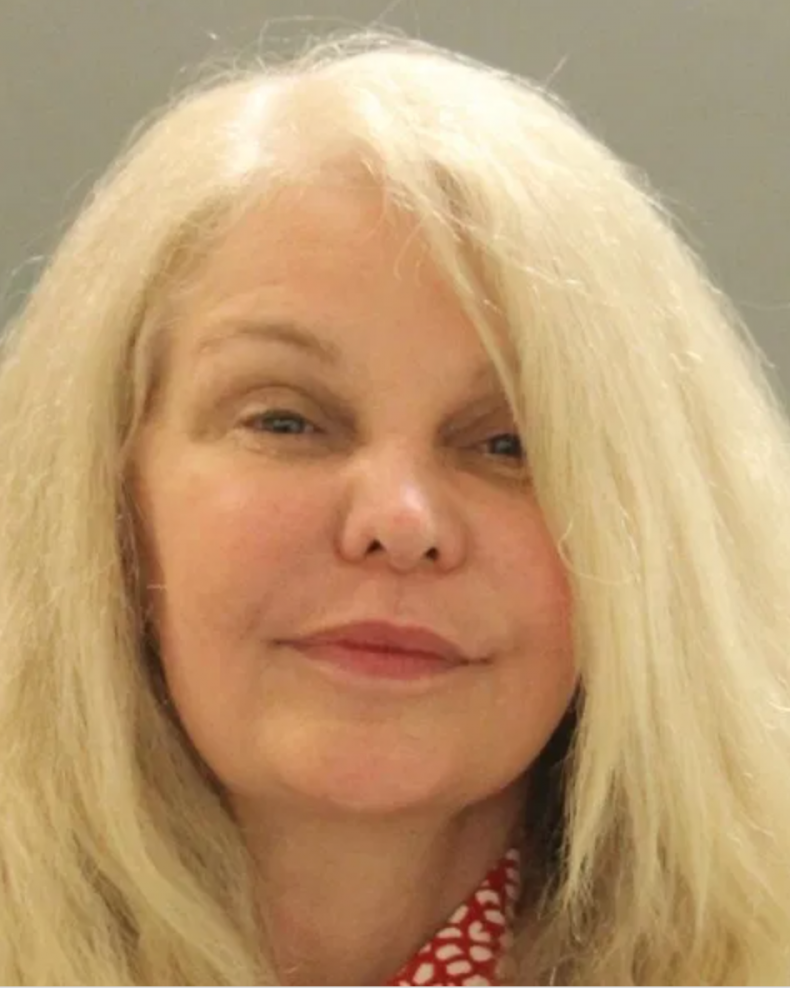 According to the report, Yalisove was arraigned and then released on her own recognizance.
The police report did not include a motivation for the dognapping, although Aman told the Delaware News Journal that the neighbors had a property line dispute several years ago.
"We'd basically just been ignoring them since that," Aman said. "So my whole thing is, even if you're still that angry over a property line dispute, I still honestly don't understand the motive."
Following the reunion with Rip, Aman wrote on social media that "it is horrible what someone did with him, but he is safe and okay," according to WPVI.