A woman who may be responsible for a fatal hit-and-run of two moms in Detroit has turned herself in to authorities, the Detroit Police Department said.
Officials announced that a 30-year-old woman was arrested on Monday morning after she surrendered to police for a double hit-and-run that took place on Saturday. The crash killed both Erica Yancey, a 38-year-old mother of four, and her sister-in-law Brittany Jones, a mother of three in her twenties.
Yancey and Jones were leaving the Kings & Queens Banquet Hall on the 15000 block of Schaefer early Saturday morning when they were hit by a dark-colored Kia Soul. The driver never stopped after striking the two women, who were on foot. Both moms later died from their injuries.
Police have not revealed the suspect's name but said the Kia was recovered and had extensive front-end damage.
A spokesperson for the police department told Newsweek that there is no known connection between the women in custody and the victims. The investigation remains ongoing.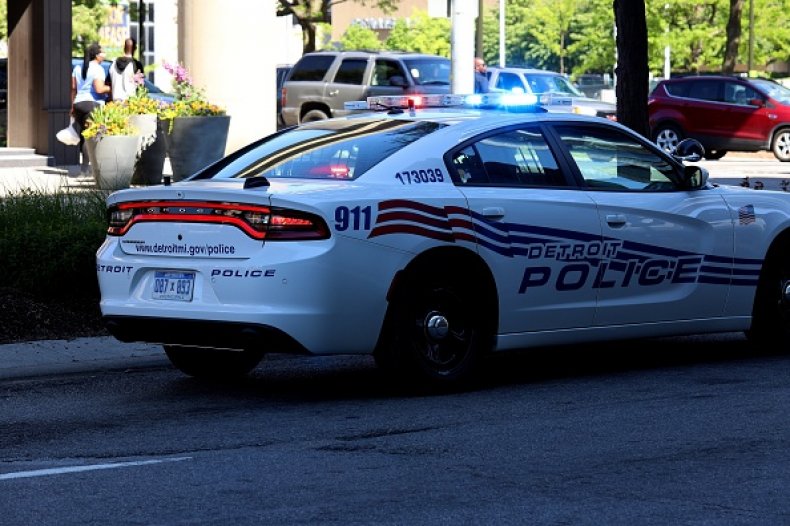 "Chief White has expressed his condolences to the family including the victim's children. We as a department are heartbroken," the spokesperson said.
A security company called Proof Technologies had offered a $5,000 reward for information leading to an arrest after the CEO of the company heard about the hit-and-run and wanted to step in and help.
A GoFundMe page has been started by the family of the victims.
Jones's mother said the 28-year-old and her friends "decided to celebrate Sweetest Day with a girl's night out that unfortunately ended in tragedy."
"Both our families are completely devastated by these great losses," the fundraiser reads.
"They struck her—her sister-in-law was right next to her, and they struck, both of them at the same time," Yancey's father, Antonio Pickett, told local news station WDIV. "Her sister-in-law was dragged a few blocks. I'm confused. I want answers. Somebody knows something. She's got four kids, and the youngest is 3. The oldest is 19. They want their mother. They miss their mother."
"I just don't understand how somebody can hit two people and keep going like it wasn't nothing. Like, you didn't feel that first person you hit?" Jones's brother, Robert Jones Jr., asked.
The GoFundMe page described Jones as "a bright light in our family and brought so much laughter and joy when she was around."
"Brittany was a mother of 3, a full time student and a beloved daughter and sister. She was in between jobs, babysitting for her sister in law in the meantime and unfortunately perished without adequate life insurance," Jones' mother wrote.
Donations will go to covering funeral costs.