Woman in Memphis Airport Flips Furniture, Sets Off Fire Extinguisher, Reportedly Over Baggage Fee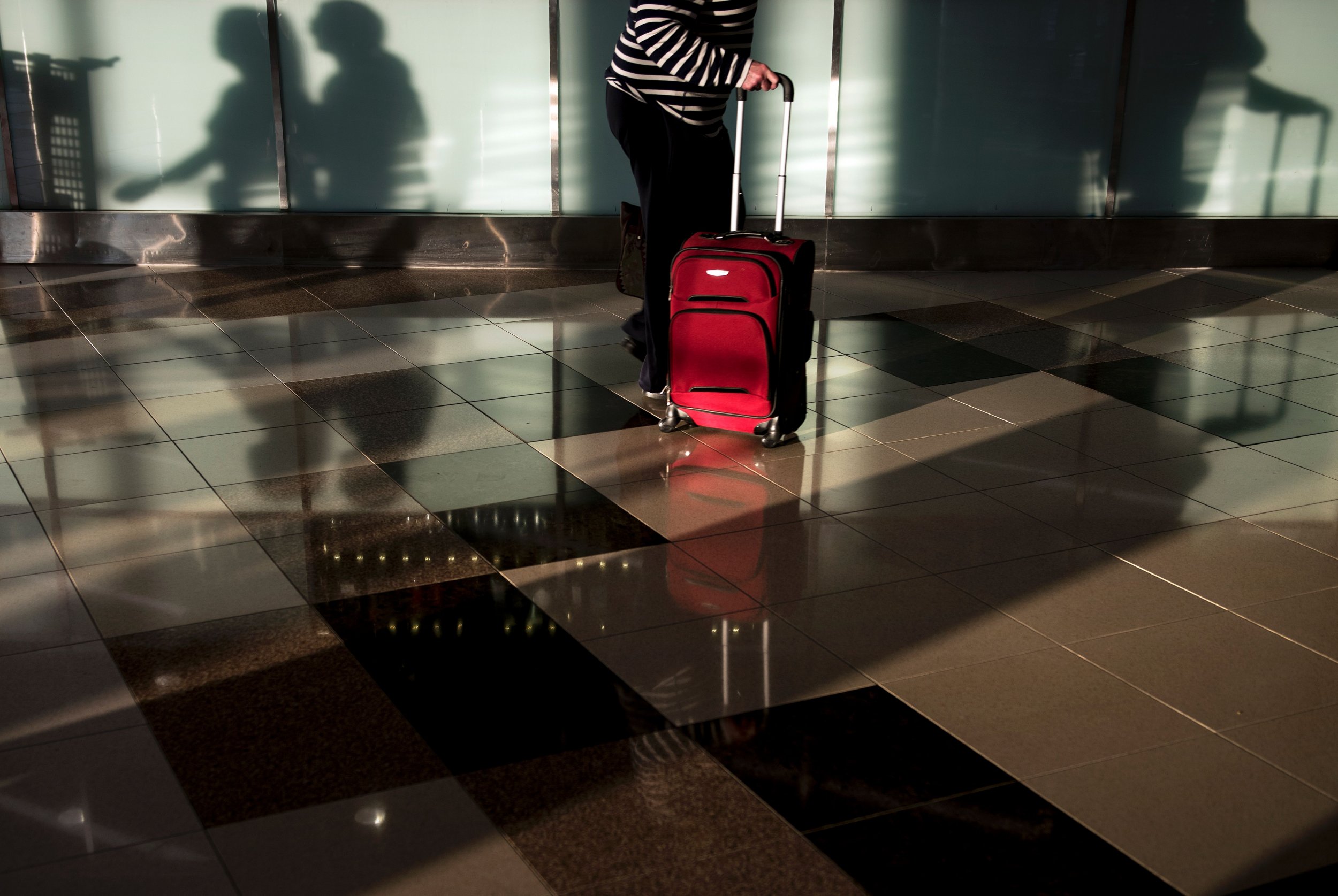 Flying and the stress of being in an airport can seemingly bring out the worst in human behavior, and for one woman, her outburst at the airport ended with her being hauled off to jail.
On Sunday, Tamiko Warner, 45, was arrested on charges of disorderly conduct and felony vandalism at the Memphis International Airport in Tennessee. In a video posted on Facebook, which has since been taken down, Warner, dressed in a sweatshirt and jeans, was seen in Gate C2 flipping over furniture as she paced around the area.
At one point, Warner, as seen in the video, knocked a fire extinguisher off the wall, setting it off and sending white clouds of carbon dioxide into the gate area.
"I don't care about going to jail. Whatever. It's worth it," the woman said as she walked through the fire extinguisher fog.
An officer, identified as Officer White, was called to the gate over an "outraged passenger," according to court documents. The officer was told that the setting off the fire extinguisher caused damage to computers, phones and the carpets, worth more than $2,500. White was also told that Warner allegedly threatened employees repeatedly and disarranged the gate area by knocking over the gate's loading poles.
The man who posted the video to Facebook claimed that the outburst was the result of Warner being upset over a $20 baggage fee.
Warner was taken into custody and was arraigned on Tuesday before Judge Gerald Skahan. At the arraignment, she was released on her own recognizance. Warner is due back in court on January 3.
Vandalism charges vary in degree in Tennessee based on the financial value of what was damaged. Warner was charged with vandalism ranging from $2,500 to $10,000, which is considered a Class D felony. Penalties for the charge vary but can include between two and 12 years in prison, a probationary period, restitution and a fine of up to $5,000.
Disorderly conduct is a misdemeanor offense and can also come with jail time, although far less than a felony charge. In Tennessee, penalties include up to 30 days in jail, a probationary period, a fine and paying court costs.
At Memphis International Airport, Allegiant Air flies out of Gate C2, according to the airport's website. The airline allows passengers to bring one personal item and one carry-on bag into the cabin with them, as outlined by the airline. However, carry-on bags come with fees, ranging from $10.00 up to $75.00 depending on the route and when the bag is added to the itinerary.