Woman in Utah Surprised to Find Person She Didn't Know in Her Bedroom Watching Her Sleep
A Moab, Utah resident had a rude awakening this past Sunday morning as she opened her eyes to find a stranger in her home, watching her sleep. The intruder, Tyra Jones, 27, was later discovered rifling through the unnamed resident's closet.
According to a probable cause statement, the female victim was roused from slumber between 2 and 2:30 a.m. when her light came on, revealing Jones standing over and staring at her. When the victim asked Jones why she was in her bedroom, Jones said nothing and did not move.
The resident then left to wake her son. When they returned to the bedroom, they discovered Jones going through the mother's closet, using the flashlight on her phone. Allegedly, Jones was looking for items to steal.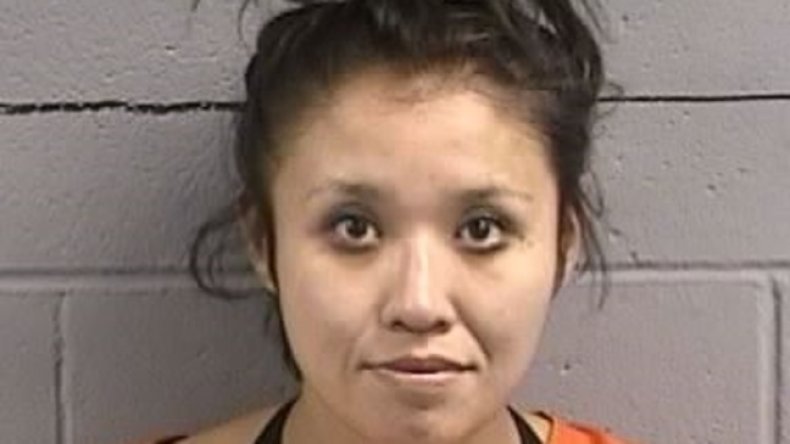 The woman's son knew Jones' name and attempted to make her leave the premises. Jones refused, saying that she was "scared." The son had to physically remove Jones from the house and take her to a neighbor's residence, who Jones knew.
The victim had to be convinced by her daughter to report the incident to the police. After following tips from citizens, Jones was discovered at the home of an acquaintance.
Jones told police that a third person had let her into the house. However, the mother and son confirmed that the person did not live in the home. The back doorknob was damaged.
Police are investigating this odd incident. Why Jones decided to break into the home and watch the victim sleep is still unclear.
Jones is known to the Moab City Police Department, being involved in several open cases for similar behavior. She was placed in custody at the Grand County Jail for suspicion of burglary of a dwelling and criminal mischief. Jones' bond has been set at $10,680.
This isn't the first time odd home invasions like this have made the news. While reviewing home security footage in 2016, a Chicago couple discovered a stranger in their home who watched them sleep for about 15 minutes. Victim Jack Mackercher told DNAinfo, "It was really quite creepy, especially when you see that happen in your house."
Although nothing was missing but a purse belonging to Mackercher's girlfriend, the experience was still unnerving. The intruder stood above the couple, not moving. "You leave the door unlocked one time," Mackercher said, "and this is what happens.
While burglars who like to watch their victims snooze are not the norm, safehome.org does have some tips for preventing home invasions. Some of these include fortifying your doors, guarding your windows, and keeping your drain pipes greased to prevent intruders from climbing into your residence.