Woman Wanted After Allegedly Shooting Nail Salon Owner Over Manicure, Pedicure Prices
Authorities in Texas are looking for a woman who allegedly shot a nail salon owner during a dispute over the price of services.
The Harris County Sheriff's Office said the incident took place on Saturday, May 29 when two women went to Katy Nails for manicures and pedicures. Investigators said both of the women were unhappy with the price of their services and began arguing with the owner, a 42-year-old Asian male.
The suspected shooter, who police said was wearing a pink T-shirt and gray shorts, paid and left the store. But the other woman, who police said was wearing a black T-shirt and black shorts, started to argue again with the salon owner.
According to police, the suspect then re-entered the business and again fought the owner over the cost of the manicures and pedicures. When he attempted to push her from the store, she allegedly pulled out a handgun and shot him, police said.
Investigators said both women then ran from the salon, got into a burnt orange-colored Ford Fusion and drove away from the scene. Deputies received a call from a witness who alerted them to the shots fired at the business, located at 21945 Katy Freeway.
The store owner, who has not been identified, was transported to Memorial Hermann Texas Medical Center in Houston. Authorities said Tuesday the victim was in critical but stable condition.
Investigators recovered the alleged suspect's phone at the scene and are now asking for the public's help in identifying the woman. The Harris County Sheriff's Office has released what they believe are two still images of the suspect who allegedly fired the shots.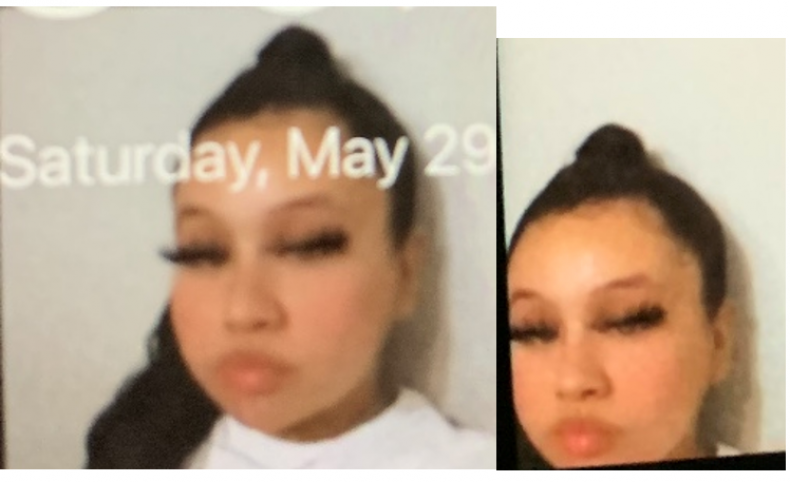 "Help us identify this person suspected in Saturday's shooting at a nail salon in the Katy area. She's one of two females involved in the incident. The female fled in a burnt orange colored Ford Fusion. Anyone with info is urged to call us at 713-274-9100 or @CrimeStopHOU," Harris County Sheriff Ed Gonzalez wrote on Twitter.
Anyone with information about the shooting is urged to call the Harris County Sheriff's Office Violent Crime unit at 713-274-9100.
Crime Stoppers may pay up to $5,000 for information leading to the charging and/or arrest of the suspect in this case, police said. Information may be reported by calling 713-222-TIPS (8477), submitted online at www.crime-stoppers.org or through the Crime Stoppers mobile app.
Texas is on the verge of enacting legislation that would allow residents to carry handguns in public without a license. If the bill is signed by Gov. Greg Abbott, Texas will become the largest state in the U.S. to lift its handgun permitting requirements.
Newsweek reached out to the Harris County Sheriff's Office for additional information on the shooting but didn't receive a response before publication.