Woman Who Accused Neighbor of Assault Used Stage Blood, Makeup, to Fake Injuries, Police Claim
A New Hampshire woman who claimed her neighbor broke into her home and beat her faked her injuries with fake blood and makeup, police says.
Christie Benoit, 20, called police to her home on Prospect Street in Manchester, some time after 9:30pm on Monday, claiming a neighbor "had broken down her door, punched and scratched her."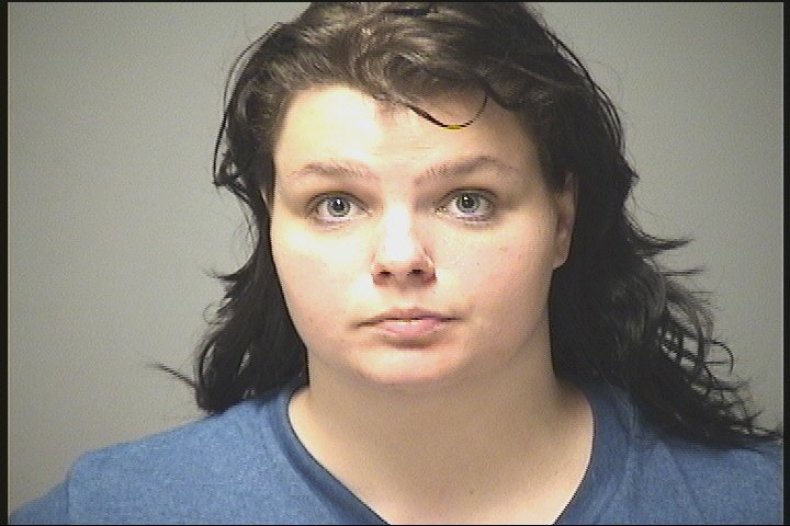 When officers investigated, they found a broken glass plate, sofa cushions on the floor, a coffee table pushed aside, and
Get your unlimited Newsweek trial >
According to a Facebook post by the Manchester Police Department, Benoit had black eyes, red stains on her shirt and scratches on her arm and leg. "She told officers the assault had caused the black eyes and also her nose to bleed."
But, after examining the red substance on the floor and paper towels, police determined the fluid "was not consistent with blood." Officers found a plastic tube of "vampire blood," commonly used at Halloween, in the house.
They also determined the blackness around her eyes was actually make-up.
Benoit is now facing charges of filing a false police report and falsifying physical evidence. She is slated to appear in Hillsborough Superior Court on August 22.
Get your unlimited Newsweek trial >
Meanwhile, more than 1,000 miles away in Alabama, a police officer is also facing charges he faked an attack.
On July 21, after putting out a dispatch call of "shots fired," Birmingham police officer Keith Buchanan was found lying silently on train tracks, his patrol car riddled with bullet holes. Roads were closed as Buchanan was rushed to the hospital, and dozens of officers came by to offer support.
But an internal investigation determined he staged the incident in what Birmingham Police Chief Patrick Smith called an example of "stolen valor," reports AL.com.
"Our investigation has concluded that this entire event has been a hoax -- the radio call, the shots fired, the help call, lying injured on the tracks, the damage to the police car—all a hoax," Smith said. "We found nothing to support the officer's accounts of this incident. And I cant say it enough: we will always be in relentless pursuit of our suspects, even when one of those suspects is one of our own."
Buchanan will be charged with criminal mischief, false reporting and discharging a firearm in city limits.
In 2016, Buchanan reportedly filed a false report in conjunction with a public intoxication arrest. A year earlier he was reprimanded for taking a suspect's gun and keeping it for four months without notifying the department. .
Woman Who Accused Neighbor of Assault Used Stage Blood, Makeup, to Fake Injuries, Police Claim | News