Woman who Allegedly Ran Over Husband's Head Charged With Reckless Homicide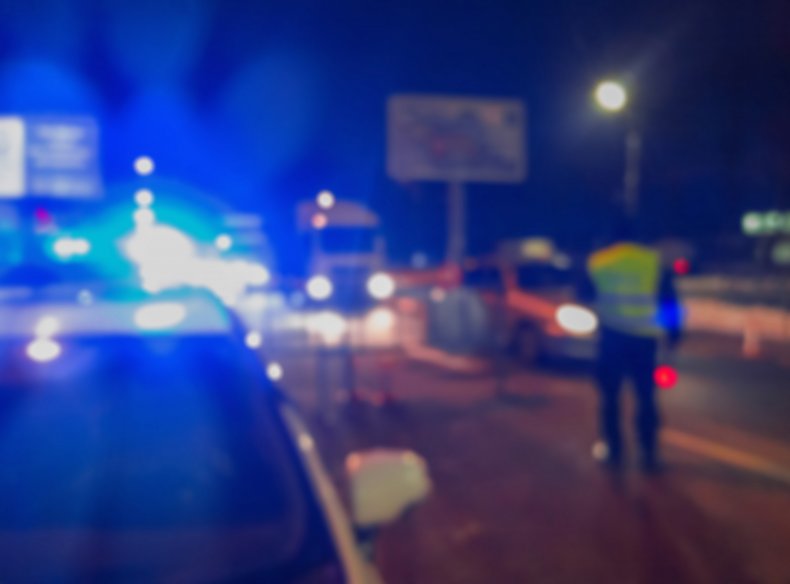 An Illinois woman who allegedly killed her husband by driving over his head has been charged with reckless homicide and failure to report a deadly motor vehicle accident.
Haihua Cheng, 27, is accused of running over her husband John Gutierrez last Sunday after driving the couple's Nissan Rogue SUV onto Chicago's Dan Ryan Expressway as he clung to the roof, Assistant Cook County State's Attorney James Murphy told Judge Kelly McCarthy during a Wednesday court hearing, according to The Chicago Sun-Times.
Murphy reportedly said that Cheng drove away when Gutierrez left their vehicle to put money in a parking meter on the way to a doctor's appointment in Chinatown. Gutierrez climbed on top of the SUV as it left the area just after an unsuccessful attempt to open a door.
After entering the expressway and driving at speeds of 55 miles per hour, Murphy said, Cheng took an exit and brought the car to a stop. Gutierrez then got off and again unsuccessfully attempted to open the door.
The prosecutors said that Gutierrez held on to the car when Cheng drove away for a second time. He then fell to the ground before Cheng drove over his head and neck and continued to drive away without informing police, prosecutors charge.
A court document presented at Wednesday's hearing and obtained by Newsweek noted that a witness saw Gutierrez fall and "noticed the vehicle bounce as it passed over [his] head." The local medical examiner's office found that his head and neck were crushed the SUV's rear passenger tire, according to Patch.
Gutierrez was found lying on the street and "unresponsive" by police, the court document said. He was pronounced dead at a local hospital later that night. Cheng allegedly drove back to Chinatown, parked the car and called a friend to discuss allegations of domestic violence against her by Gutierrez.
Murphy said that Cheng and her friend later filed a police report about the allegations but failed to mention allegedly driving the SUV with her husband attached and then running over his head. Cheng was arrested by Illinois State Police on Monday.
Cheng's attorney Jun Wang told the Sun-Times that Gutierrez has been subjecting his wife to drug-fueled physical abuse during the two weeks before the incident. Wang said that couple were visiting the doctor due to him injuring her leg and that she drove away in an attempt to report the abuse to police.
Wang also reportedly told the judge that Cheng was attempting to escape being kidnapped by her husband when the incident occurred. He said that Cheng was unaware that she had run over Gutierrez and had attempted to call him after the fatal injury.
The judge set a $100,000 cash bond for Cheng and ordered her to not drive if she is released. Wang reportedly said Cheng works as a nail technician and would only be able to afford a small bond amount, while noting that all of her family members live in China. Cheng's next court appearance is set for May 17.
Wang declined Newsweek's request for additional comment.