Woman Who Allegedly Shot, Killed 6-Year-Old Son Wanted to 'Send Baby to Heaven'
A South Carolina woman who allegedly fatally shot her 6-year-old son on Thanksgiving has been charged with murder and was denied bail over the weekend.
According to the Rock Hill Herald, Mary Amelia Rosborough, 31, allegedly shot and killed her son with a .243 caliber deer rifle. After allegedly shooting her son, the report said Rosborough reportedly tried to reload the gun but her brother, who rushed into the room when he heard the shot, tackled her, preventing her from firing again.
Rosborough's brother reportedly detained her on the ground until officers arrived and arrested her, the Rock Hill Herald reported. She has been charged with murder and possession of a weapon during a violent crime. In South Carolina, murder is punishable by a minimum sentence of 30 years in prison and up to life in prison.
Fairfield County Sheriff Will Montgomery told the Rock Hill Herald the child was shot in the upper body around 6 p.m. on Thanksgiving. He was taken to a hospital in Chester County, where he later died.
About an hour before allegedly shooting her son, Rosborough reportedly shot a deer and the incident report said Rosborough allegedly said she wanted to "send her baby to heaven," according to local TV station WLTX.
Newsweek reached out to Fairfield County Sheriff Will Montgomery for comment but did not receive a response in time for publication.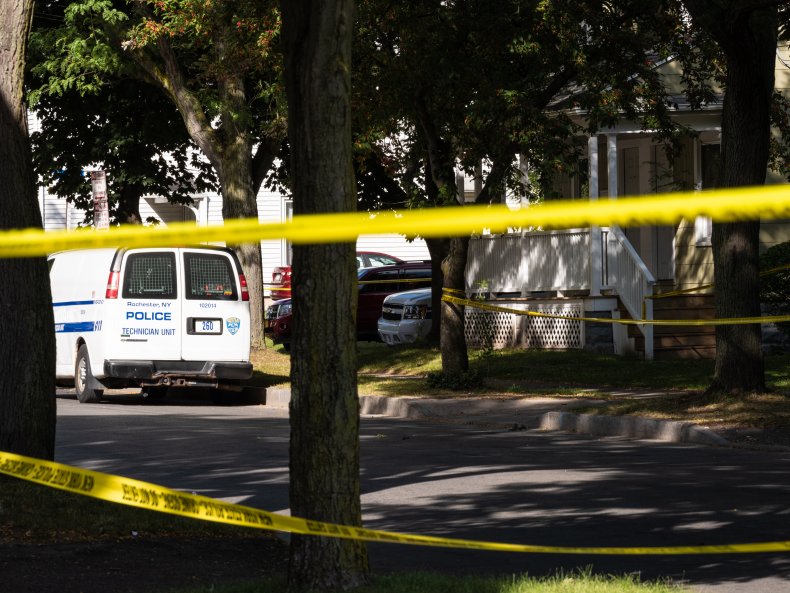 During a weekend court hearing, a judge denied bail for Rosborough, and she remains in the Fairfield County jail. Ryan Alphin, a spokesperson for the State Law Enforcement Division, told the Rock Hill Herald the agency is helping with the investigation into the 6-year-old's death.
In the neighboring state of Georgia, a 3-year-old reportedly fatally shot a 5-year-old on Thanksgiving. The South Fulton police previously told Newsweek the 3-year-old boy reportedly found an "unsecured firearm" and fired it at his 5-year-old cousin and family members said the shooting was accidental. The 5-year-old was taken to the hospital but later died.
A 13-year-old boy also reportedly accidentally shot a 5-year-old family member on Thanksgiving in Minnesota. Police told Newsweek several other children were present during the shooting and the group of kids was attempting to make a social media video. At one point, the 13-year-old accidentally fired the weapon at the 5-year-old, who died at the home.
Brooklyn Park Police Deputy Chief Mark Bruley told WCCO it was a "very unfortunate accident" that required police to engage in a "very detailed" investigation. The deputy chief added that it's adults' responsibility to make sure kids don't have access to firearms.