Woman Who Confessed to Fatally Shooting Boyfriend in Head Says They Were Drinking, Acting Out Movie Scene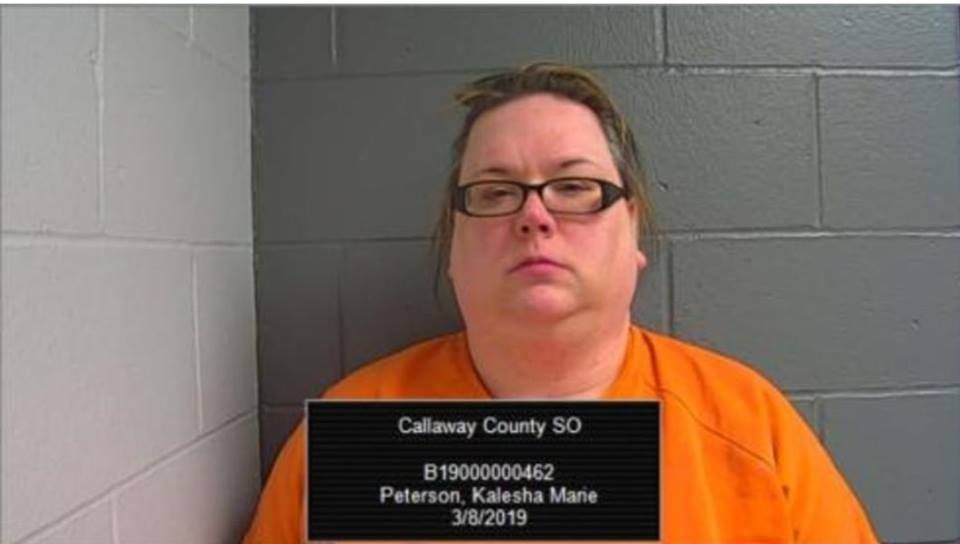 After being arrested for allegedly fatally shooting her boyfriend in the head, a Missouri woman told police officers it was an accident and when the gun discharged, the two were acting out a movie scene.
On Thursday night, the police department in Fulton, Missouri, was dispatched to a home after a woman called 911 to report she accidentally shot her boyfriend. The Fulton Police Department identified the woman as Kalesha Marie Peterson and when officers arrived, they found the victim, David Dalton, in the bedroom with a gunshot wound to the head.
While waiting for medics to arrive, the Fulton Police Department officers attempted to save Dalton's life. Medics also attempted to treat the 36-year-old, but they later declared that he died.
During an interview at the police department, Peterson allegedly said she and Dalton were drinking alcohol and watching a movie. At some point during the night, Dalton allegedly suggested the couple act out a scene in a movie that involved a firearm.
Peterson told officers that they retrieved a firearm they had in their home from the bedroom and that she was holding the Taurus brand, .38 caliber revolver when it discharged, firing a bullet into Dalton's head. After the fatal shot was fired, she told officers that she attempted to stop the bleeding and called 911.
Although the medical examiner confirmed the 36-year-old was killed by a single, fatal gunshot wound, officers found two spent shell casings in the revolver. Peterson allegedly explained that Dalton used the firearm a few weeks before the fatal shooting and didn't remove the spent shell casing. Newsweek reached out to the Fulton Police Department but did not receive a response in time for publication.
Officers found a bottle of whiskey in the bedroom and Peterson allegedly told them that she'd been drinking. After being taken to the Fulton Police Department, she voluntarily provided a breath sample, which confirmed that she recently consumed an alcoholic beverage. Peterson also allegedly told officers she took several medications, some of which can increase impairment when combined with alcohol.
Dalton's sister, Mary Dalton Bonner, created a fundraiser on Facebook to raise money for the costs of cremating her brother and $1,230 of the $1,500 goal was raised in two days.
"This is the face of EVIL!!!" Bonner wrote on Facebook. "I am going to do everything in my power to expose this disgusting creature who abused my little brother."
She pointed out that women aren't the only victims of domestic violence and said that she won't stop pursuing justice for her brother until she finds out the truth.
Peterson was charged with unlawful use of a weapon in violation of section 571.030.1(5) because she was allegedly intoxicated when the firearm discharged. She was also charged with second-degree murder.
Murder in the second degree is a class A felony in Missouri and is punishable by up to 30 years in prison, according to Missouri law.