Woman Who Helped at High School Indicted for Allegedly Having Sex With Boys
A Tennessee woman known for volunteering at her local school is accused of using social media to arrange sexual encounters with underage boys.
Melissa Blair, 38, on Tuesday was indicted by a grand jury on 23 counts stemming from charges that she had illicit sexual encounters with nine underage high school boys, according to a press statement from McMinn County Sheriff Joe Guy.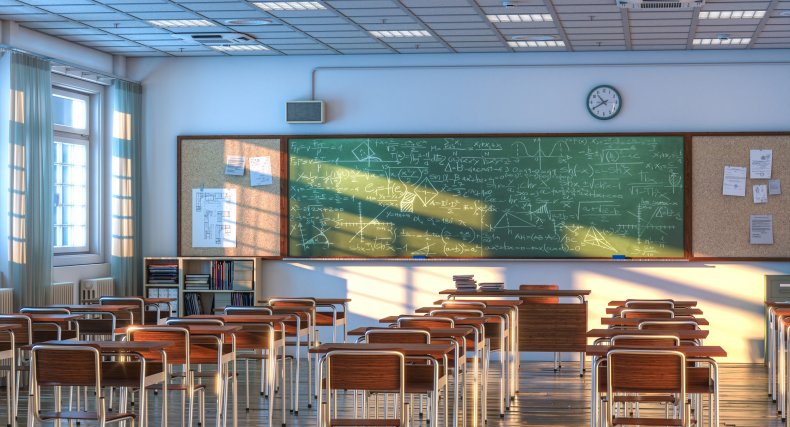 The encounters allegedly occurred between spring 2020 through late 2021 and involved Blair using social media to contact the boys, all students at McMinn Central High School, according to the sheriff's office. She arranged meetings with the boys and exchanged items with them for sexual encounters.
Blair, a resident of the eastern Tennessee town of Englewood, was not a school employee, Lee Parkison, director of schools for McMinn County Schools, said during a press conference Tuesday.
"She is involved with clubs and things of that nature just like most parents involved with the school," said Parkison. He added that she "had a student at the school who has since transferred."
Officials speaking during a press conference left certain details vague out of what they said was respect to victims and the judicial process.
The McMinn County Sheriff's Office became involved after getting a referral in December from the Tennessee Department of Children's Services regarding the allegations concerning Blair. The sheriff's office said it swiftly launched an investigation, revealing new information and identifying additional victims.
Days after receiving the referral, detectives with the sheriff's office arrived at Blair's home to execute a search warrant. Blair was also banned from school property and school activities.
"This type of case is difficult and shocking, even to seasoned detectives," Guy said during the press conference.
The charges facing Blair include 18 counts of aggravated statutory rape, four counts of human trafficking by patronizing prostitution and one count of solicitation of a minor. Blair turned herself in to the McMinn County Jail on Tuesday evening and her attorney said she will try to make the $100,000 bail, Guy said.
Blair is not currently listed as an inmate in the McMinn County Jail. Newsweek was unable to reach Blair Tuesday evening for comment.
Of the currently known alleged victims, seven are still juveniles and two were victimized as juveniles and have since grown to adults, according to the sheriff's office.
"We suspect there may be additional juvenile victims and we encourage them or their parents to contact us," Guy said in a press release. "There may possibly be other victims who are now adults, and we also encourage them to contact us."