Woman Who Left 22 Dogs Outside in Freezing Cold Faces Criminal Charges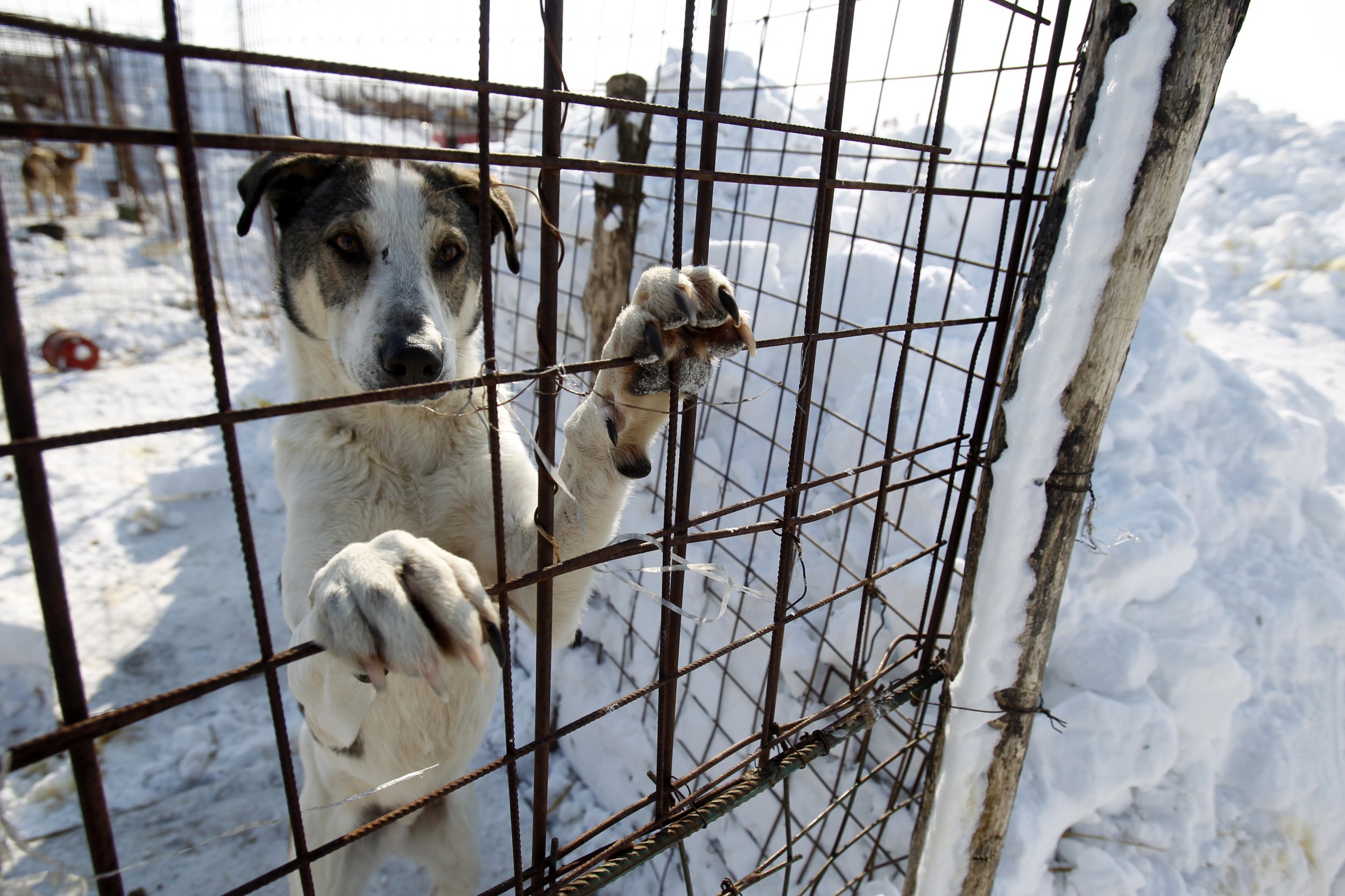 A woman was arrested on 22 counts of animal cruelty in New Hampshire after police found she had been housing 22 dogs in a barn without fresh water or heat on Wednesday, according to several local outlets.
New Hampshire's Jennifer Choate was arrested, and the dogs were sent to a shelter in the state, according to the New Hampshire Union Leader. Local police told WMUR that the temperature in the barn in which the dogs were being kept was as low as -11 degrees Fahrenheit.
"It was so wide open that the dogs couldn't maintain their body heat," Alexandria Police Chief Donald Sullivan told the Leader. According to WMUR, shortly after Sullivan poured out fresh water for the dogs to drink, it froze. The water in their bowls had reportedly been frozen when the police arrived on scene.
The woman had been charged in the past after a fire broke out at two of her properties where 36 dogs were reportedly housed. According to the Leader, 27 of these dogs—mostly puppies—were killed in the fire, while the surviving animals were relocated.
Nearby neighbors told WMUR they'd been worried after hearing persistent barking from Choate's property. According to WMUR, no person lived at the property where the dogs were being kept.
"[I'm] furious. I've been very concerned," Choate's neighbor April Nguyen told WMUR. She added that she'd "been able to count at least five different barks, but I had no idea how many animals were in there."
The dogs were reportedly safe and "in good spirits" when they were rescued.
This story, coming right as the "bomb cyclone" is expected to hit the Northeastern United States, brings to mind the concerns of people caring for animals in extreme cold. According to NPR, the idea that animals are more resistant to cold weather than humans due to their fur is a misconception.
"Under 30 degrees, factoring in the wind chill, it's not going to be safe for any dog to be outside for an extended period of time," Dr. Kim Smyth, a veterinarian, told NPR. According to guidelines that Smyth has published on pet safety in extreme cold, outdoor temperatures below 15 degrees Fahrenheit—about 26 degrees above what the rescued animals were exposed to—are dangerous for dogs of all sizes.