Woman Who Sexually Assaulted a Child When She Was a Teen Will Be Sent to Juvenile Facility
A 26-year-old woman who, during her teen years, sexually assaulted a child has been sentenced to a juvenile facility and won't be required to register as a sex offender.
Last November, Hannah Tubbs admitted in court that in 2014 she sexually assaulted a 10-year-old girl in a Denny's restaurant bathroom in Palmdale, California. She grabbed the child by her throat and put her hand down her pants, continuing the assault until someone else walked into the bathroom, the Los Angeles Times reported. At the time of the assault, Tubbs was 17 years old.
Tubbs was arrested for an unrelated crime in 2019 at which time her DNA was put into a national database. It was that DNA that allowed investigators to identify and charge Tubbs with the earlier sexual assault. Tubbs was arrested and charged with molestation in 2021.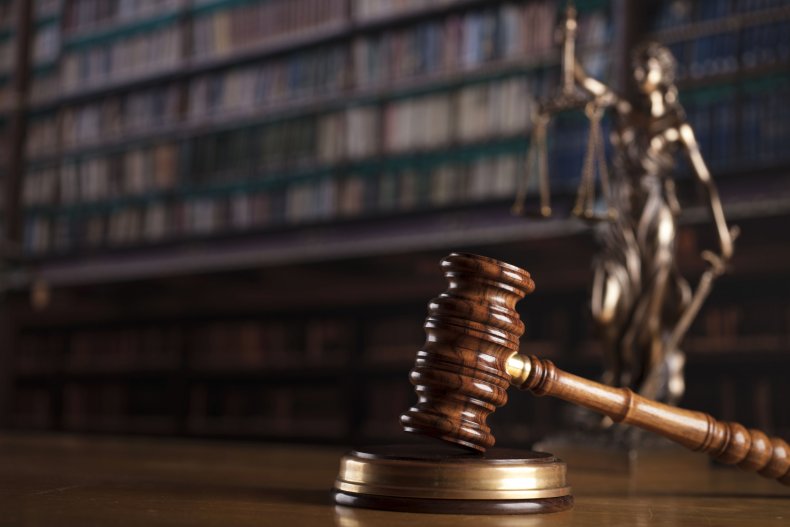 The decision to imprison Tubbs in a juvenile facility falls under the office of Los Angeles County District Attorney George Gascón, according to Judge Mario Barrera.
Presiding over Tubbs' custody hearing on Thursday, Barrera said that prosecutors with Gascón's office never filed a motion to have Tubbs' case transferred to an adult court. In an adult court, she would have faced a longer prison sentence inside an adult facility.
At the Thursday hearing, L.A. County attorney Justin W. Clark argued that the court could allow the Probation Department to decide to imprison Tubbs in an adult facility. Clark pointed to a California law stating that people over the age of 19 should be incarcerated in an adult facility.
Barrera disagreed, stating that an amendment to the law restricts his ability to reassign Tubbs to a different facility.
As such, Tubbs will now go to a juvenile facility: either Barry J. Nidorf Juvenile Hall in Sylmar or the Dorothy Kirby Center in Commerce. There, she will serve out the remaining year of her two-year sentence in isolation to protect her from attack and to maintain the safety of the younger inmates, Clark said during the court hearing.
In the past, Gascón has said that juvenile treatment facilities are the proper settings for rehabilitating people who committed crimes while underage. Because Tubbs committed the crime when she was underage, she will not be required to register as a sex offender.
Deputy District Attorney Shea Sanna said she was unhappy with Barrera's decision.
"You have a violent child sexual predator who's been sentenced to two years in a juvenile facility," she said. "As a prosecutor, I'm not here to protect child molesters."
Responding to the Thursday decision, L.A. County Supervisor Kathryn Barger told the Times: "It's useless to catch criminals like [Tubbs] if we don't follow through and seek justice for victims such as the 10-year-old girl [she] sexually assaulted."
"She bears the burden of a lifetime of trauma," Barger added. "Tubbs will be offered therapeutic interventions under the auspices of 'restorative justice'...and possibly granted only probation or parole. Where is the justice for [her] young victim and her family?"