Woman Who Starved Her Stepson, 5, and Kept Him Sleeping in a Closet Is Sentenced to 28 Years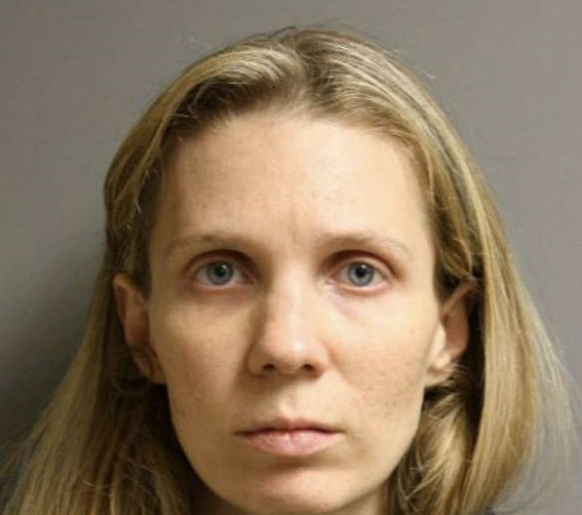 A Texas woman who abused and starved her young stepson to near death has been jailed. Tammi Bleimeyer was sentenced to 28 years in jail on Monday after she was found guilty of starving her stepson Jordan, forcing him to wear a nappy and making him sleep in a closet.
The child was only 5-years-old when he was subjected to the horrendous treatment in 2014. Jordan was forced to sleep in a cramped space underneath the stairs, where investigators found a small mattress amid exposed nails and wiring.
The abuse perpetrated by Bleimeyer, a native of Spring, a town 25 miles north of Houston, was first revealed four years ago when her 16-year-old son reported her to the authorities. He told local police that Jordan was being abused by his mother and stepfather, Bradley, who was 24-year-old at the time.
Bleimeyer was six months pregnant when the police arrived at the property to investigate following the complaint by her 16-year-old son. However, she reportedly left the premises, taking Jordan with her and refusing to return.
Officers eventually tracked her down to a nearby motel and found her with her stepson, who was severely underweight and whose body was covered in bumps and bruises.
He was subsequently hospitalized and one of the doctors who looked after him stated he had suffered "severe physical abuse and habitual starvation."
According to a statement released by Harris Country Precinct Police, doctors who examined Jordan said the child had nearly starved to death and weighed just 29 pounds when he was rescued. His condition was compared to that of a Holocaust survivor.
Harris Country Precinct Police said the medical staff who examined the boy claimed he would have died within days, had he not been rescued.
Bleimeyer was arrested and charged in February 2015, while her partner—Jordan's biological father—was sentenced to 15 years behind bars after being found guilty of injury to a child by omission in 2016.
The Harris County Courthouse heard Jordan was reportedly not allowed to eat at the dinner table with his stepbrothers and that he would be given just one slice of bread per day.
Two of Bleimeyer's seven children testified during 10 days of testimony.
"I'm up here to ask a rhetorical question of how; how could you put your children through all that? The people who should be your pride and joy," one of them said, reading a prepared statement, according to ABC News.
While Jordan has since been reunited with his biological mother, Wendy Hall, Child Protective Services has taken custody of Bleimeyer's other children, and her newborn has been placed in foster care.
Woman Who Starved Her Stepson, 5, and Kept Him Sleeping in a Closet Is Sentenced to 28 Years | U.S.