'Biggest Heartbreak': Woman Who Still Texts Dead Boyfriend Blocked by Phone
Like many people grieving loved ones in the digital age, a woman who lost her boyfriend of four years continued to text him after his death. When the phone number was passed on to a new person who blocked her messages, she said that she experienced a second loss.
Samantha Rhodes, who goes by @samantharhodes42 on TikTok, shared her story in a video that has been viewed 14.5 million times. She played a screen recording of iPhone texts to her boyfriend, including long messages, photos of his grave and an image of her outstretched arm with a tattoo of angel wings. Then the texts suddenly turned green and were marked "not delivered," followed by an alert that said: "You have been blocked from originating messages."
"POV: you text your bf that died until the texts turned green," Rhodes said in text overlay on the clip. She added in her caption: "Biggest heartbreak."
The 19-year-old woman said in a previous video that she had shared a four-year relationship with her boyfriend Austyn, who died on January 4. She told her audience that she was not yet ready to reveal how he passed away.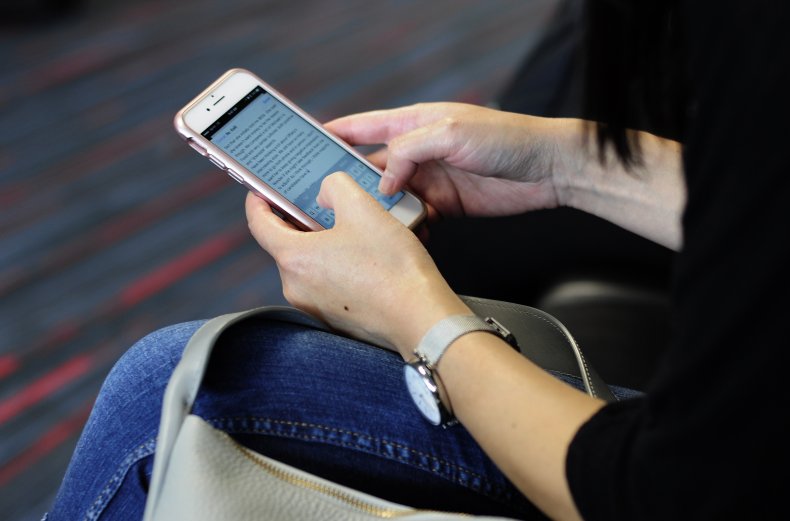 Dr. Debra Bassett, a sociologist who studies the role of technology in mourning, interviewed 15 people who took comfort in digital keepsakes from loved ones who had passed on. They all described panic over a potential "second loss" of that digital access. "While images of the dead stowed away in boxes of photos in attics may well fade or perish over time, they don't form part of people's everyday lives in such a socially active way as digital memories do," Bassett wrote in Fast Company.
The comments section below Rhodes' video brimmed with notes from other people who coped with their grief the same way.
"My husband died three years ago," one viewer wrote. "I still pay for his phone service so everyone can text his phone still."
"I still message my brother," another person said. "And when I go to the movies I still buy 2 tickets so he has a seat next to me."
Some, like Rhodes, had experienced heartbreak anew when their loved one's phone numbers were given to new owners.
"I used to call him everyday and then one day a man answered and my heart soared and then broke a 1000 times over. This is the first time I've said it," said a grieving viewer.
Another commenter said they had encountered a more generous recipient at the other end of the line. "I did this and one guy called me back and talked to me for 3 hours and let me cry it out," they wrote. "He was so kind."
Several people expressed disappointment in the stranger who blocked Rhodes' messages, pointing out that they could have just muted the thread and allowed her to keep texting her boyfriend.
Newsweek reached out to Rhodes for comment.