Woman Whose Cousin Told Her She's 'Too Fat' to Be Maid of Honor Sparks Fury
A woman who was deemed "too fat" to join her cousin's wedding party has lost the maid of honor role but gained an army of furious internet supporters.
"My closest cousin, the closest thing I have to a sibling, has officially confirmed I won't be her maid of honour [sic] cos [sic] I'm just too fat for a maid of honour [sic] role," wrote @Zioraife on Twitter Sunday. The anonymous woman's tweet has amassed over 190,000 likes and 10,000 retweets as of Monday morning.
"Have to lose some weight before December or no maid of honour [sic] duties for me," she went on. "I shan't be attending the wedding."
The ex-maid of honor said her family sided against her for dropping out of the wedding and urged her to reconsider.
"Begging me to attend for what? So I'd damage the aesthetics?" she demanded.
"If not for strong self-will, I'd loathe my body. Each time I eat, I stress over how much I'm eating, over how much I gain just from eating," she said.
Studies have shown that weight bias not only influences our beauty ideals but also our perception of ability. A 2015 study by psychological scientists at the University of Pennsylvania found that overweight individuals received low ratings for competence, regardless of their qualifications or performance.
The researchers tied this negative bias to stereotypes that categorize overweight people as lazy or lacking self-control. People may perceive obesity or higher body weight as a choice or a character flaw, they argued.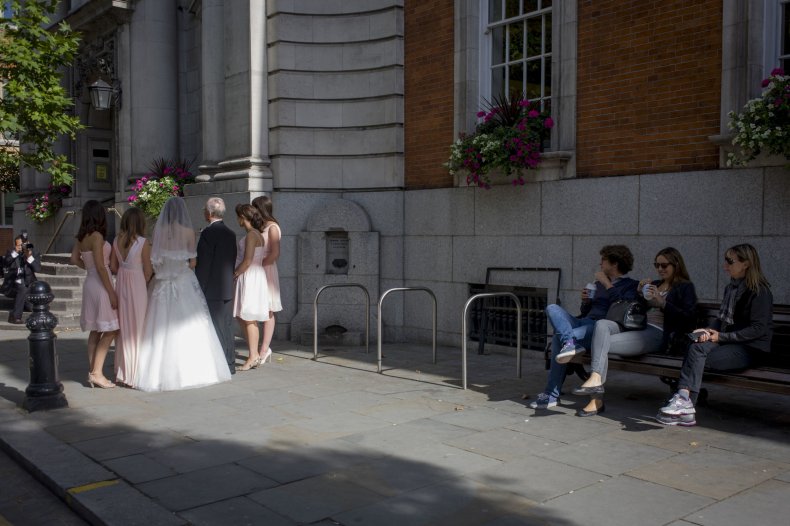 During the COVID-19 pandemic, many women said they felt shamed by social pressure to avoid gaining "the COVID 15" while gyms closed and rampant experiences of isolation, loss and mental health challenges pushed thinness down their priority lists.
Meanwhile, spiked usage of social media platforms during the pandemic exacerbated the rate of mental health and body image issues in adolescent users. In particular, teen girls have been shown to struggle more with suicidal ideation, depression, anxiety, body dissatisfaction and eating disorders due to their engagement with social media.
Although the anonymous ex-maid of honor expressed isolation in her family, she rallied a flock of sympathizers online, who shared their outrage on her behalf.
"Oh no...how will you ever survive not having to spend all your time and money on a cold-hearted psycho bride?" asked one sarcastic comment.
"I pity your cousin," said another. "She's thinking more about what her wedding should look like than what it should feel like. To hurt a family member by not including them in a main role at their wedding because of physical appearance demonstrates a lack of depth [and] character."
A third user offered their personal experience with weight struggles along with their condolences.
"I am sorry that this is happening to you," they wrote. "I can't imagine feeling that way. I spent most of my life struggling with my weight. Finally had Bariatric surgery. Wish I hadn't. I wish I had been grateful for digestion that worked. It's all messed up now. Treasure health."
Newsweek reached out to @zioraife for comment.