'The Woman in the Window' Starring Amy Adams Reportedly Adds Julianne Moore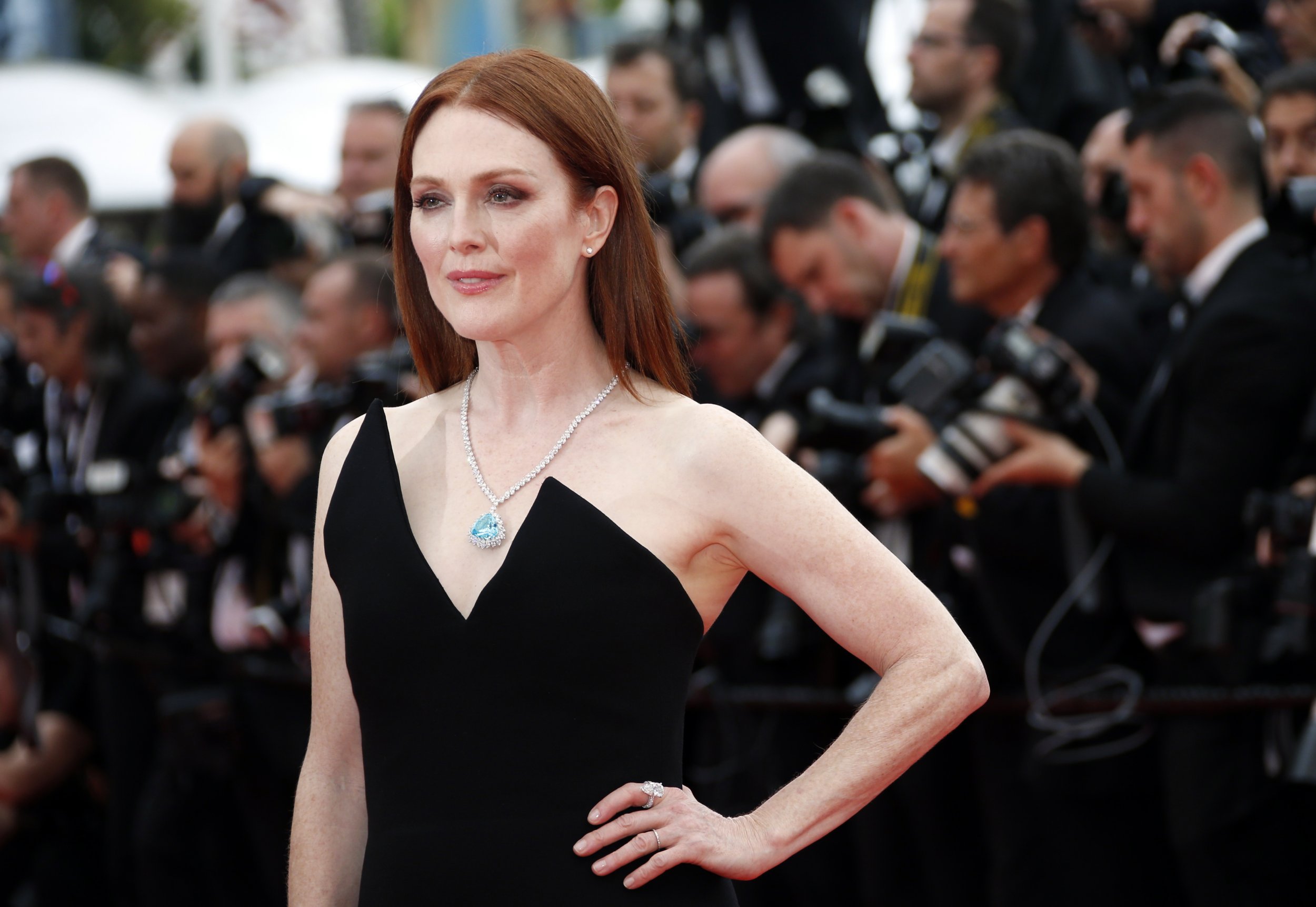 Julianne Moore may be starring in The Woman in the Window from Fox 2000, according to a Tuesday article by The Hollywood Reporter. Moore is in talks for the role of a woman who lives across the street from Amy Adams' character.
The Woman in the Window will be directed by Joe Wright, with the script written by Tracy Letts. Wright also directed 2017's Darkest Hour and a 2016 Black Mirror episode, while Letts wrote 2013's August: Osage County.
The movie, based on A.J. Finn's January book, is set to hit theaters on October 4, 2019, Deadline wrote in June.
Adams' casting was first reported by Variety in April. She'll be starring as the main character, Dr. Anna Fox, a child psychologist who can't leave her home, drinks too much wine and spies on her neighbors. The agoraphobic woman sees something horrific while peering out of her window, but did she really?
This isn't the first time that Adams will be playing a character who drinks too much. She's currently starring as Camille Preaker, the main character of the HBO limited series, Sharp Objects, based on Gillian Flynn's book with the same name. Camille is a dark character, a reporter who has returned home to investigate unsolved homicides. She self-harms and has a drinking problem.
Before the movie was cast, author Finn told Newsweek in March, "I don't see how they can go wrong. They can only improve upon the book." He shared that his dream casting for Anna: Gene Tierney, from 1944's Laura, 1945's Leave Her to Heaven and 1947's The Ghost and Mrs. Muir. He also admitted that he "was assuming that the book would not work" and said he'd "seen books acquire movie rights and sink altogether."
This isn't the only movie Moore, who won the Oscar for Best Performance by an Actress in a Leading Role for Still Alice in 2015, reportedly has coming up. Gloria, where she stars as a 50-something woman looking for love in Los Angeles clubs, and Bel Canto, where she plays an American singer whose concert for a Japanese mogul's birthday, turns into a hostage standoff, are in post-production. Moore is also filming After the Wedding, in which she plays a wealthy businesswoman who may give an Indian orphanage a sizeable donation, Variety reported in February.