Woman Wins Over $1 Million Lottery After Mother Pushes Her to Play
A woman from Michigan has her mother to thank for purchasing a jackpot-winning lottery.
The 37-year-old woman, who chose to remain anonymous, was at a cafe in Lincoln Park playing Keno with her mother. On that afternoon of December 18, the mother suggested her daughter buy a ticket for the Lucky 7s Fast Cash and pointed out that the jackpot was more than $1.6 million.
A news release from the Michigan Lottery stated that the woman took her mother's advice and bought a few tickets. After she won a "few bucks," the woman decided to buy one more ticket using her earnings.
"That was when I won the jackpot," the woman told the Michigan Lottery. "I called the bar owner over and told him I had won and asked him to scan the ticket for me."
She said that the bar owner confirmed she had won the $1.6 million prize and she recalled not being able to believe it all. But it all became more real when she visited the lottery headquarters in Lansing to claim her prize.
According to the Michigan Lottery, the woman plans on using the prize to pay off her student loans, purchase a new home, and take her child to Disney World. She also said she wants to save the rest.
Offered in Michigan, Fast Cash is a series of games that can be purchased from terminals at lottery retailers. Tickets can range in price from $2 to up to $20 per play.
In order to win a prize from Lucky 7s, a player must match any of their scratch-off numbers with any of the winning numbers and win the prize below the match.
According to the Michigan Lottery, the odds of winning the jackpot in a Lucky 7s game is about 1 in 400,000. In 2020, players won more than $64 million in prizes from playing Fast Cash games.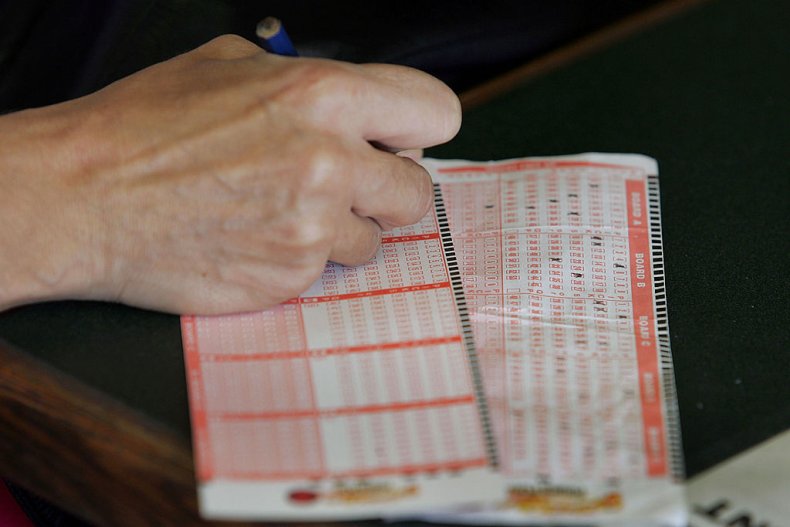 In Virginia, another lucky person received the ultimate surprise of winning the jackpot in the lottery during the holidays.
Brian Donohue, who studies mathematics at the University of Virginia, found himself the winner of $1 million after a ticket his mother placed in his Christmas stocking matched the jackpot numbers.
Donohue's mother purchased the winning ticket from a local supermarket in Oakton, Virginia, on December 22. Little did she know the ticket would have her son winning the Virginia Lottery's Bank a Million game.
Donohue told lottery officials that he plans on using the earnings to pay his college tuition.