Woman Won't Come Down From Tree In Protest Against Eminent Domain Decision, Authorities Give Her Until Friday
Columbia, Missouri city leaders have been granted permission to remove protesters from land earmarked for construction of a new trail, including one person who has been living in a tree on that land since October 28, reported KMIZ.
Designed to provide a transportation link between the already existing MKT Trail and downtown Columbia, the new concrete path would go through land owned by the conservancy group, It's Our Wild Nature (IOWN). Columbia filed an eminent domain lawsuit and won the rights to build the trail. Construction requires that 44 native mature trees be cut down.
Co-founder of IOWN Sutu Forté climbed a red oak in late October in protest of the decision.
"I am here to stay in this tree until the city calls off the plan for taking our property and putting the trail through," Forte said, according to KRCG. "I will stay here until they agree to do that."
But the city seems intent on making sure the trail is built. Construction began November 4.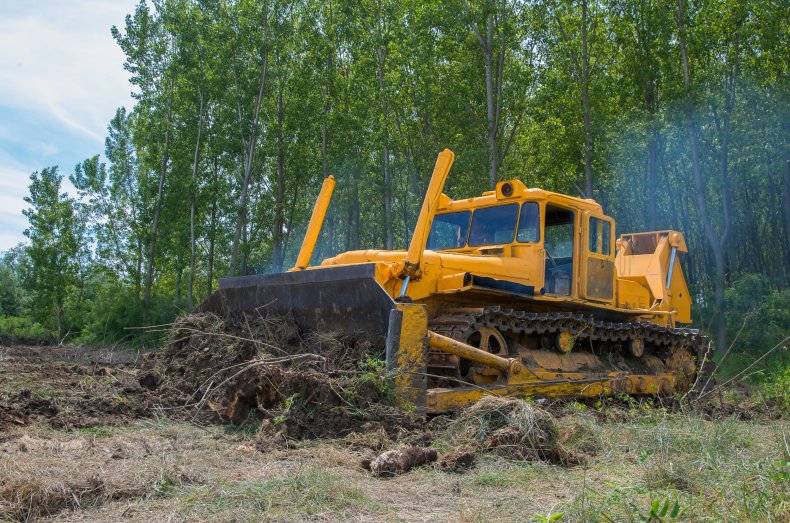 "The council has worked on this project for a number of years," said City of Columbia spokesperson Steve Sapp. "The council has authorized us to move forward with the project. They have not told us at this point they want to hold the project."
According to the Columbia Tribune, some of Forté's friends asked her on October 30 to stop the protest, concerned for her safety and health. Temperatures at night have been below freezing.
"I said I appreciate your concern," Forté said, "but I know what I'm doing. I will be here until I am physically removed. I have to. I promised the forest."
"These trees are more important than me," she added, "and not many people were taking them seriously until now."
Forté's "Tree Sit" protest amounts to trespassing on property acquired by eminent domain. To that end, Circuit Judge Jeff Harris approved Forté's removal from the oak with a deadline of November 8. The Columbia Missourian reported that Forte has already stated she would not come down of her own volition.
Forté will not face jail time for her protest, but officers have already shut off the generator she was using to power her electric blankets. If Forté chooses to remain in the tree, officers will take steps to peacefully remove her. One person has already been arrested in connection with the construction protest.
On November 4, IOWN members plan to ask the Columbia city council to put the project on hold until April.