Woman Yells at Uber Driver For Making her Wear Mask: 'This is America'
Footage of a New York Uber ride has gone viral after a furious passenger screamed "this is America" when the driver requested that she put on her mask in the car.
The video of the unidentified passengers and driver was posted to Reddit on Thursday, April 1. CCTV footage shows at 5:21 pm ET, one of the two women in the backseat begin filming on her phone as she verbally attacked the driver.
"This is the 'racistest' car ride I ever been in," she yelled. "Him right here, whatever his name is ... he said I could not eat my food in the Uber. Mind you, I never even, I took a bite."
She called the driver "racist Indian f**k" and deemed the car ride "extremely racist."
Though the other passenger tried to apologize to the man behind the wheel, he firmly says, "If she doesn't leave I'll have to call the cops."
When the driver asks them to quiet down and calls their language "abusive," the maskless passenger retorts that he cannot "'depict' what we say, what we do."
"This is New York, this is America b***h," she decreed. "This is America, we can say whatever the f**k we want. Shut the f**k up."
Shocked Reddit viewers sounded off on the passengers in the comments. "Wtf is it with Uber passengers! [They] seem to have such a sense of entitlement to treat the driver like s**t because it's a personal pickup service," one user wrote.
Another user added, "Someone need to patent some automatic ejector seats pop open the doors and [unceremoniously] dump the passengers on the asphalt."
One commenter who claimed to work in the car pickup industry for Uber and Lyft for two years expressed his empathy for the driver for wages he potentially lost because of the uncooperative riders.
"He knows there is nothing he can do but call the cops ... And every single minute is wasted," he said. "It's in his financial interest to just take the loss and move on to the next customer."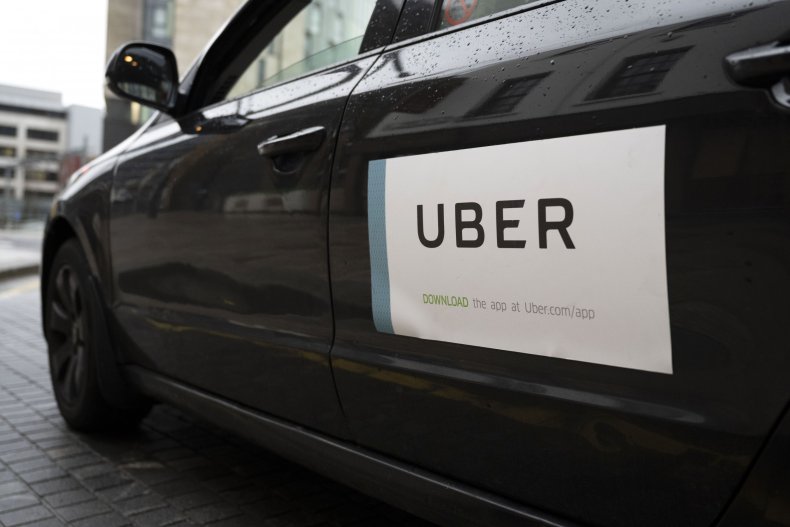 This comes just weeks after Arna Kimiai turned herself in to the San Francisco Police Department after dashcam footage showed her assault and cough on her Uber driver when asked to wear a mask in the vehicle. Her video racked up more than 12 million views, and the 24-year-old now faces up to 16 years in state prison and $3,000 in fines.