A TikToker went viral after sharing screenshots from a text exchange with a woman who threatened to reveal her career as a stripper to her mom. Her response to the threat gained widespread support on the platform, and the video soon generated over 1.3 million views and 244,000 likes.
While sex work has been historically taboo, public opinion has begun to shift in favor of decriminalization (for those whose work is illegal) and destigmatization overall.
Before the pandemic, individuals became strippers or exotic dancers because of the job flexibility and financial security, especially compared with minimum-wage alternatives in the service industry. In a 2016 interview with The Atlantic, exotic dancer Liza explained why dancing appealed to her: "I was pretty much my own boss. I could decide when and how much I wanted to work." However, she said that the pay was unpredictable, from $1,500 on the best night to $150 on the worst.
In her video, TikToker @alaskayoungx, who appears to go by Alaska, shows a screenshot of a message reportedly sent by her mom's co-worker.
"Does your mom know your [sic] a stripper!!! Lol lol," reads the message. The next section of text is censored, followed by: "I can't wait to see the look on her face when I ask about your stripper career."
"That one time my [mom's] coworker tried to out me as a [stripper]," wrote Alaska in the video's on-screen text. She then cuts to a screenshot of a tweet that she posted, revealing that the woman who sent her the message is "getting fired" because of the exchange.
"It pays to mind your business," added Alaska in the video's caption.
The employment status of her mother's co-worker has not been verified. However, Alaska told Newsweek that the co-worker's stunt was intended to "make [her] mom 'look stupid' as if she didn't know."
"I reached out to my mom and she contacted multiple higher-ups immediately," she added. "Then an investigation happened."
A second video, posted two days later, reveals Alaska's response to the unwarranted message. "She knows [because] she's accepting and loves her kids no matter what. How will your HR department feel about this?" asked the TikToker.
The woman replied: "Oh she knows!! Bwahahaha that's even better. Thank you for that."
According to the messages' timestamp, the exchange took place in August 2020—but Alaska refrained from sharing it until last month.
On both clips, viewers were quick to offer the TikToker their support. "Normalize putting people in their place [and] giving them the consequence they deserve," said @vodkacranjuulpod.
"Yeah she crossed several lines with that one. I bet a lot of people at her job are relieved she's gone," wrote @sprintervan. "Good on you guys for standing up to that."
Many more wondered why the co-worker cared about the TikToker's profession in the first place. "Why is it anyone's business?" wondered @author_of_my_imagination.
"Luckily, my mom was supportive, but there was a part of me that thought the opposite could be a possibility," Alaska said, describing when her mom first learned of her profession. "I just had to believe that this is my life, and she [could] either accept and be a part of it or not."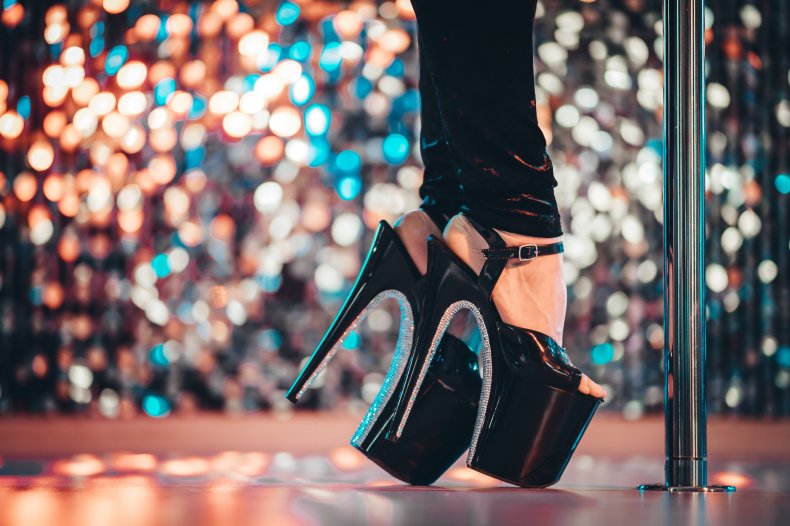 Update 12/20/21, 5 p.m. ET: This story was updated to include Alaska's comments to Newsweek.