Woman's Body Left in Car at Airport Parking Lot for Weeks: Report
A woman's body was left in a car for 23 days in the parking lot at a Las Vegas airport, according to a report.
The car was left inside the garage in Paradise, Nevada, at Harry Reid International Airport (HRIA). The body was just yards away from passenger pickup, according to documents obtained by 8 News Now.
According to the network, an employee noticed a smell coming from the vehicle in the short-term parking area of Terminal 1 on November 1, 2022. The car had been parked in the terminal garage since October 8, according to parking logs seen by Fox5.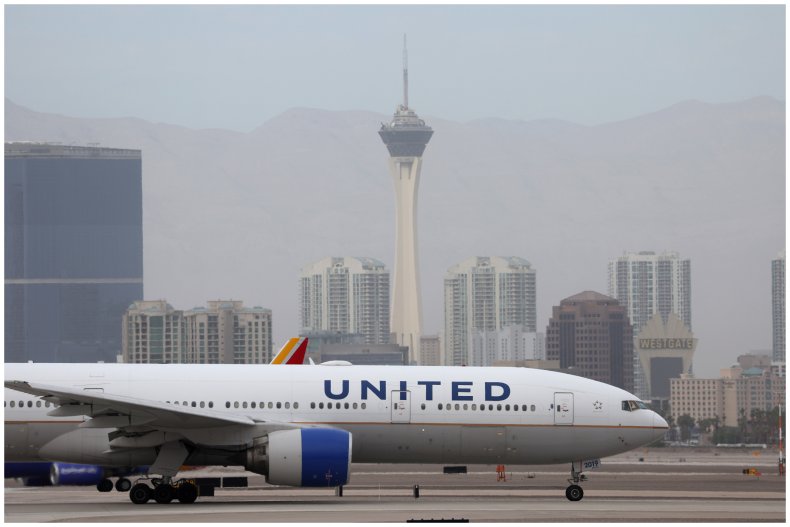 HRIA is one of the busiest airports in the U.S. and served 4.9 million passengers in January this year. The figure represents a 39.5 percent increase on the total of 3.1 million from January 2022.
Terminal 1 includes a 6,000-space parking garage in the building. It costs drivers anything up to $36 a day, depending on how long they want their vehicle to be parked there. The long-term parking daily maximum is half the price at $18. On the HRIA website, short-term parking lasts up to three hours and can cost drivers $9 for the stay.
A Washington state ID was found on the 65-year-old woman's body, and additional notes stated she was homeless and had placed her dog at an animal shelter.
The coroner suspected the woman died via a possible suicide but that the exact cause was unknown, Fox5 reported.
When asked how a body could be left in a car for 23 days, a police officer from Las Vegas Metropolitan Police Department told 8 News Now: "They're supposed to [do] an inventory on the short-term parking. Obviously, somebody just went and pencil-whipped and never actually verified if that particular vehicle had been there and how long it's been there."
The report obtained by the network said that the car had been recorded as having entered the garage. It was unclear whether an employee had inventoried the car and why the vehicle was allowed to remain in the temporary parking area for 23 days.
According to the National Missing and Unidentified Persons System, there are 296 open unclaimed persons cases in Nevada. The NamUs added that there were 53 resolved cases in the state.
Across the U.S., there are 15,571 open unclaimed persons cases, and 1,787 cases are considered to be resolved.
Newsweek has contacted HRIA and Las Vegas Metropolitan Police Department for comment.
If you have thoughts of suicide, confidential help is available for free at the National Suicide Prevention Lifeline. Call 1-800-273-8255. The line is available 24 hours every day.