'No Shame, No Judgment': Woman's Demo on Safe Haven Baby Box Goes Viral
A woman's insight on how someone can safely surrender their baby has gone viral on TikTok, and the video has since amassed more than 9 million views.
Monica Kelsey, the founder of Safe Haven Baby Boxes, shared a demonstration video to the popular video-sharing platform on how a parent can drop a baby off using a baby box.
According to information compiled by the Child Welfare Information Gateway and the United States Children's Bureau, legislation throughout the country seeks to address infant abandonment under safe haven laws, which first started in 1999.
These laws allow mothers to "safely relinquish" their babies, who are then taken care of until they are given a permanent home.
"Safe haven laws generally allow the parent, or an agent of the parent, to remain anonymous and be shielded from criminal liability and prosecution for child endangerment, abandonment, or neglect in exchange for surrendering the baby to a safe haven," a piece by the two agencies stated.
The responsibilities of safe haven providers and protections for the parents vary from state to state.
Kelsey, who has filmed other videos discussing the baby box, showed what one can expect if they choose to surrender their baby.
"All they have to do is walk up to the baby box, open the door, take the orange bag, place their newborn inside, shut the door and walk away," she said at a location in Woodburn, Indiana.
Text over the video stated that the newborn is safe and alarms are sounded to send an alert that a baby is inside the box.
A follow-up video explained that the orange bag contains resources for parents that surrendered their babies, as well as information about what to look for after giving birth.
Kelsey was abandoned as an infant herself and told Newsweek that while on a speaking trip in Cape Town, South Africa, she saw a baby box. Since 2016, she's worked to bring them to the United States.
She explained that the baby boxes are meant to serve as an extension of the safe haven laws that have been in effect and allow parents anonymity as they surrender their baby.
"Women don't want to look at anybody or talk to anybody," Kelsey said.
Pointing to the recent case of a newborn baby who was found dead in a duffel bag just outside of a fire station, Kelsey said that although safe haven laws exist, there are still instances of infant abandonment.
Most of the boxes that have been installed in seven states were installed in firehouses, though Kelsey said some were also installed in hospitals. She said 105 boxes have since been installed and the organization is working on installing a baby box in a new state.
She said that the babies placed in these boxes were often born in secret and were not born at a hospital. Those who are placed in a baby box are transported to the hospital to be evaluated and stay at the Newborn Intensive Care Unit (NICU) for at least three days.
The child is then released to the Department of Child Services for 30 days, which is a window of time to allow the parent to change their mind if they want to take custody of their child once again.
If the parent does not come back, the child is placed with a forever family, but the timeline may vary from state to state.
This program is not funded by the government, and Kelsey said they raise $10,000 to install a box and the signage at a location. Each location also pays an annual fee that helps cover the cost of maintenance and repairs provided by Safe Haven Baby Boxes.
TikTok viewers flooded the comments section to share how they felt about the initiative.
"As a baby who was abandoned at a bus station in a bag, THANK YOU this is amazing," a viewer commented.
Another wrote that while it is a "sad" situation, it is "incredibly important" for parents to have options.
"If you need it use it," a comment read. "No shame, no judgment, we love you. Thank you."
One wrote that a parent leaving a baby in one of these baby boxes is not "abandonment," but it is "surrendering."
"Abandonment implies neglect," they commented. "These babies are not neglected."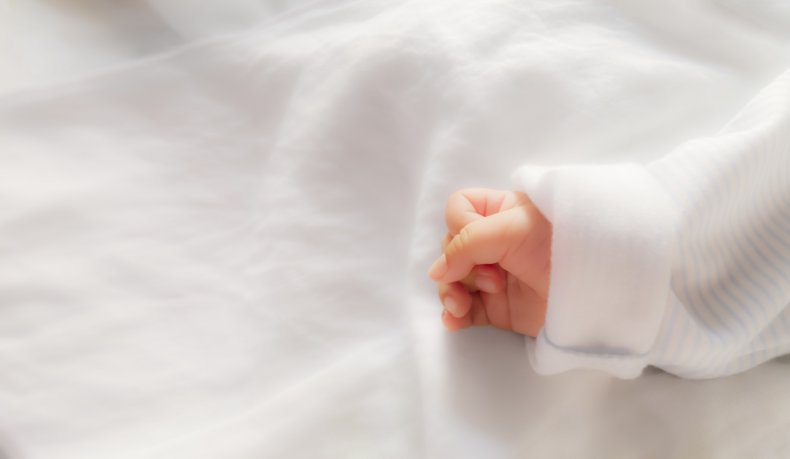 There have been other cases of infant abandonment, including one newborn that was found in a box on the side of the road in Fairbanks, Alaska. Newsweek reported that a note was found with the child, stating that the parent was unable to afford to feed him. The baby was transported to the hospital and was in good health.
One baby, however, was abandoned and found dead inside of a bag on the side of a Tennessee road.
Updated 04/04/2022, 5:22 p.m. ET: This story has been updated with a verified video of the incident.