Woman's Gorilla Glue Hairstyle on TikTok Has Everyone Baffled
If you run out of hairspray, or any product, don't use Gorilla Glue. This lesson was learned the hard way by TikTok user im_d_ollady, whose real name is Tessica Brown.
Brown posted a video on Wednesday evening, explaining her sticky situation.
"My hair has been like this for about a month now," she told her followers, noting that it wasn't by choice. She explained that when she styles her hair, she likes to use a glue spray product called göt2b "just to keep it in place." In the video, her hair appears heavily sprayed on top of her head, and she wears a long braid on her left side.
"Well, I didn't have any göt2b glue spray, so I used this," she continues, showing the camera a can of Gorilla Glue spray adhesive. The label says it is "heavy duty" and "forms a clear, permanent bond that is moisture resistant and can be used on projects both indoors and out," according to the product's description on Gorilla Glue's website, Gorilla Tough.
"Bad, bad, bad idea," Brown says.
"My hair don't move," Brown says while she touches her scalp, showing how stiff her hair was. She notes that she washed her hair 15 times but still hasn't gotten her hair to loosen up.
She concludes her video with a warning to her followers. "So if you ever run out of göt2b glue spray, don't ever, ever use this," she says, holding up the Gorilla Glue can, "unless you want your hair to be like that."
The video has amassed over 2 million views on Brown's TikTok page.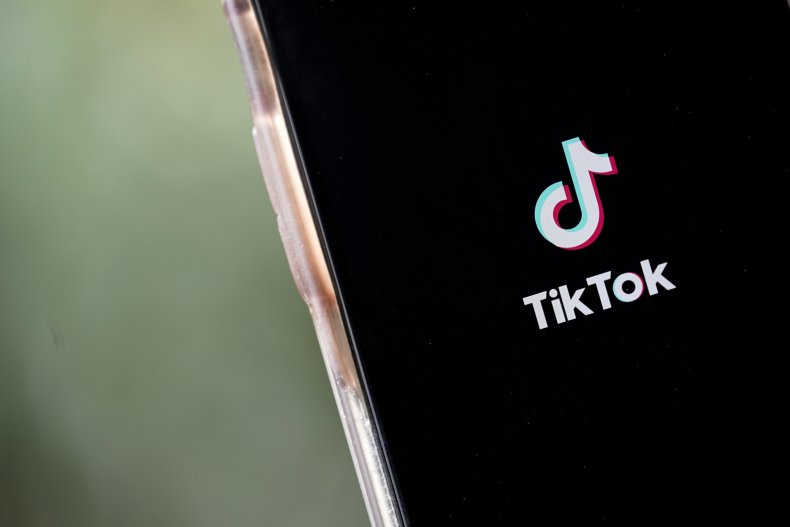 Brown shared a follow-up video on Thursday morning, showing herself trying to use shampoo to get the hair to move. Fighting back tears, she can't get her hair to loosen up, and it's painful to watch.
Many TikTokkers tried to offer Brown solutions, such as soaking her hair in water and other ways to loosen up the spray's lacquered seal, or even cutting off her hair.
In Gorilla Glue's FAQ section for this particular spray, it recommends "wiping adhesive with a dry cloth and then washing the area with soap and water," to remove the product if it gets on your skin or body while still wet. "Once cured, rinse well with water." However, Brown's hair appeared to dry and firm up before this method would have worked.
A Gorilla Glue spokesperson told Newsweek, "We saw the video as well, and we do not recommend using our products in hair, as they are considered permanent."
If someone uses the product on hair, "try soaking the affected area in warm, soapy water or applying rubbing alcohol to the area," the spokesperson said.
Newsweek reached out to Brown for comment but did not hear back in time for publication.
Correction Feb. 4, 4:15 p.m. EST: A previous version of this story mistakenly referred to a comment posted on the TikTok as being from Gorilla Glue. It was not an official account related to the company.