Woman's Job 'In Jeopardy' for Taking Time Off to Care For Son After Surgery
Commenters have come to the defense of a woman whose job is "in jeopardy" because she took time off to care for her son, who was recently forced to undergo "emergency surgery."
Posting in Reddit's "Antiwork" forum on Wednesday under the username u/Soup_Rah, the woman's son shared photos of the "corrective action" notice she received from her employer. The post has garnered more than 28,000 upvotes and nearly 2,000 comments from disgruntled Redditors, many of whom encouraged the woman to look for a new job.
In the notice, the woman's employer explained that she was being reprimanded for "excessive absenteeism."
The Society for Human Resource Management (SHRM) defines "excessive absenteeism" as "two or more occurrences of unexcused absence in a 30-day period."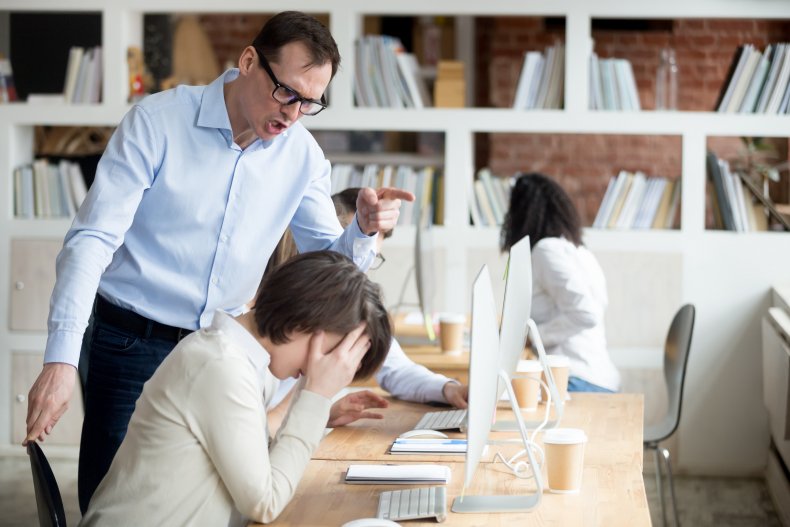 Unexcused absences, the association further explained, occur when an employee has failed to give "sufficient notice" of their absence, a supervisor hasn't approved of their absence request, and/or the employee hasn't accrued enough PTO to cover the absence.
In the comments section of his own post, u/Soup_Rah insisted that "excessive absenteeism" didn't accurately describe his mother's situation.
"I received a text on Friday, April 8, 2022 from you. Your message said that your son was having surgery the following week and that you were going to be going to Colorado to take care of him and you would be gone a week," read the notice given to u/Soup_Rah's mother.
In total, said the notice, the woman missed three days of work. Now, her job is now "in jeopardy."
"The next time you are out without prior notice, you will become a 'back-up' hygienist," the notice continued. "We will hire another hygienist either part-time or full-time. You will be offered any days that the new hygienist is unable to work whether on a permanent or temporary basis."
u/Soup_Rah clarified in a comment that his mother "gave notice the same day [he] was told [he] had to have surgery."
"They had time to find coverage, they just didn't want to pay market rate for a temp," he said in a separate comment.
Given that u/Soup_Rah's surgery was an "emergency," many commenters took issue with the notice his mother received and said she should look for a new job.
"This s**t drives me insane," wrote u/bombayblue. "We're all human. S**t happens. Why would you drag an employee over the coals for this? Time for OP's [original poster's] mom to find a new job."
"That's so f**ked. Hope she gets a new job that'll treat her better," said u/bangchansbf.
"Definitely time to look for a new job. Only 3 days off work shouldn't be that big of a deal," added u/wafflez77.
Newsweek has reached out to u/Soup_Rah for comment.
Of course, u/Soup_Rah's post isn't the first from "Antiwork" to garner online attention. On Thursday, a photo of a controversial restaurant sign went viral, as did a business that stated it would deny tips to employees who are late to work.
And on Monday, a Redditor went viral for claiming that they recently received a notice from HR that their phones would be subject to random searches.