Woman's Lost Contact Lens Discovered 28 Years Later—in Her Eyelid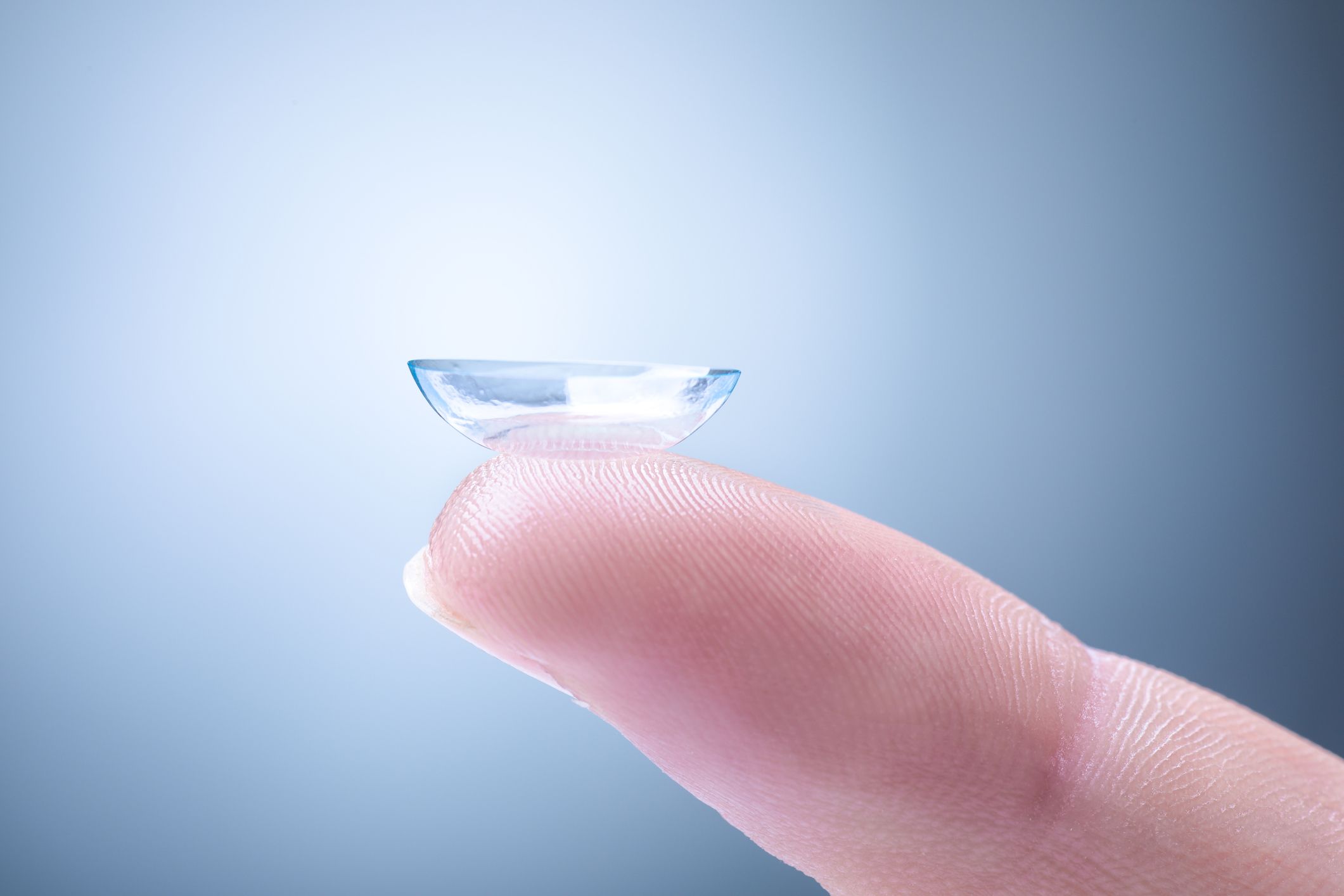 It's every contact lens wearer's worst nightmare. A lens becomes dislodged and escapes into the depths of your eyelid, where it hides out for years. But that never actually happens—right?
According to an article published in BMJ Case Reports, sometimes it does.
Doctors in the U.K. have found the contact lens of a woman who lost it almost three decades ago, encased in a cyst inside her eyelid.
The woman, 42, sought medical attention for a swollen and droopy eyelid. For the last six months or so, she'd noticed the upper eyelid of her left eye bulging. Upon examination, doctors found a small lump. Scans confirmed the presence of a "well-defined" cyst.
Inside that cyst was the 28-year-old remains of a hard contact lens. Fragile and cracked, but unmistakable.
At first the woman had no idea how the lens had burrowed its way into the depths of her upper eyelid. But her mother remembered an unusual but seemingly inconsequential event from her childhood, Live Science pointed out.
When she was 14, the woman had been hit in the eye while playing badminton. At the time, she assumed her contact lens had popped out and was gone for good. She'd worn hard contact lenses as a teenager, but stopped wearing them after that fateful day.
"It can be inferred that the lens migrated into the eyelid and resided there… for 28 years," doctors wrote in their case report.
The mystery of why it took nearly three decades for this plastic ghost-of-vision-past to emerge and cause the woman's eye to swell remains unsolved. Doctors reported no obvious trigger for her recent symptoms. But she did explain the eyelid in question had been droopy for some time.
Sirjhun Patel, one of the doctors involved in the case, explained this was an "exceptional scenario" in a statement emailed to Newsweek. "I would like to reassure patients that contact lenses are safe when used appropriately," he said. Regular eye checks, he added, are recommended.
Last year, doctors reported on an even more terrifying case of lost contacts in BMJ. Physicians removed a bundle of what turned out to be 17 lenses from a woman's eyelid. Further inspection revealed 10 more hidden contact lenses, the New York Times reported at the time.
Contact lenses aren't the only eye invaders that can require medical attention. In June, reports emerged of a woman in Australia who underwent emergency eyelid surgery after failing to remove her mascara at night for more than 25 years. The make-up had caused calcified black dots to accumulate on the inside of her eyelid. Be warned—there are photos.
This article has been updated to include comment from Sirjhun Patel.