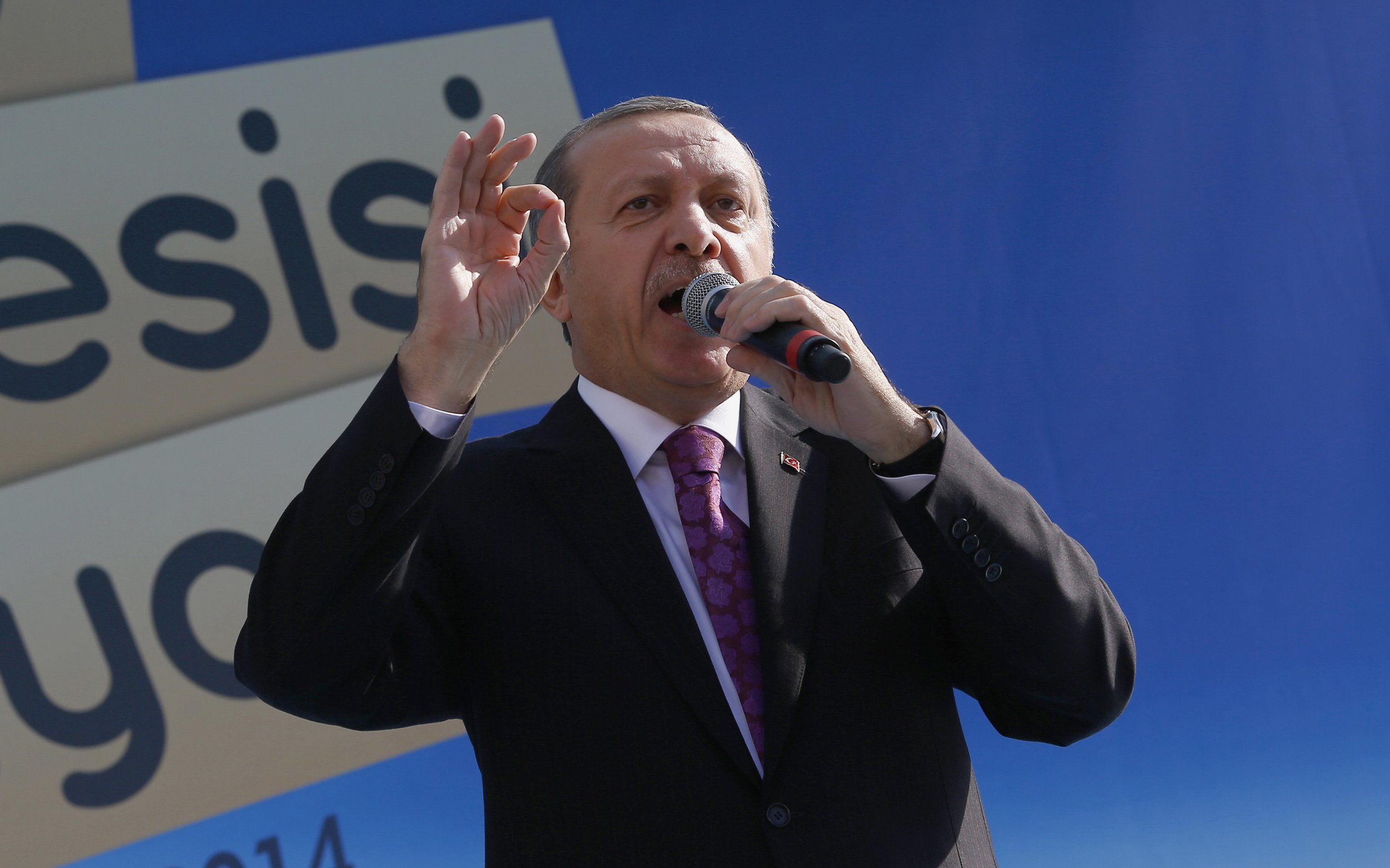 Turkish president Recep Tayyip Erdoğan has said he does not believe in gender equality. "You cannot make women and men equal; this is against nature," he told guests at the Women and Justice summit today, an international gathering hosted by the Women and Democracy Association in Istanbul.
Erdoğan addressed the audience, which included his own daughter, claiming "You cannot subject a pregnant woman to the same working conditions as a man. You cannot make a mother who has to breastfeed her child equal to a man." He added: "You cannot make women do everything men do like the communist regimes did…This is against her delicate nature."
He recalled his relationship with his own mother, invoking the words of the Prophet Muhammad, saying "Paradise lies at the feet of our mothers" before going on to describe how he would kiss his mother's feet as a child. "My mother would be shy, but I used to say, 'Mother, don't pull your feet away, because the scent of heaven is there.' Sometimes, she would cry [when I would say that]," Erdoğan said.
The President claimed that Islam "has defined a position for women: motherhood", before going on to criticise feminists for not understanding his ideas saying: "You cannot explain this to [them] because they don't accept the concept of motherhood."
Erdoğan has been vocal about his views on gender issues in the past, consistently igniting criticism over the years. He has spoken out against abortions and caesarean sections as well as expressing the view that Turkish women should bear at least three children. It is also not the first time he has spoken on the subject of gender equality - at a conference in April he said he did "not believe in equality between men and women."
His views have caused some activists to question whether the state of women's rights in Turkey is improving. Last year, one of the country's most prominent women's rights activists Pinar Ilkkaracan, who has spent years battling against what she calls stifling sexism and stubborn politicians, told the Huffington Post that that under Erdoğan, "Turkey is going in a very bad direction." She said, "Erdoğan is becoming more and more dictatorial. As long as he is here, it's very clear: things will get worse for women."