Women Are Reporting Sexual Assault in Droves After Weinstein, Hotline Reports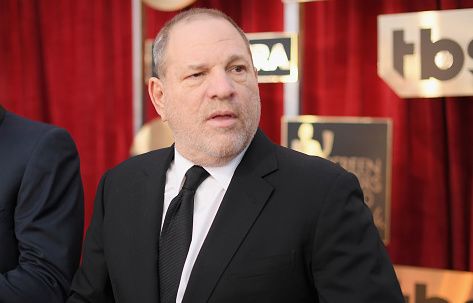 A sexual assault hotline has reported a "record increase" in calls since more than 40 women have come forward with allegations against movie mogul Harvey Weinstein. The Rape, Abuse & Incest National Network says it has received 21 percent more calls than usual in a surge the organization's vice president of communications attributes to the bravery of Weinstein's accusers.
"The coverage of this story, and the many courageous voices that have spoken out, have helped survivors [of sexual abuse] feel that they are not alone," Jodi Omear told the Guardian in a report published Wednesday.
Women have started a kind of movement to break their silence surrounding their experiences with sexual harassment and assault amid the Weinstein allegations, rallying around #MeToo, a hashtag campaign whose origins trace back a decade to activist Tarana Burke. Burke said the intention behind the catchphrase was to connect survivors of sexual abuse who might join together in solidarity and healing.
It seems to have worked: After actress Alyssa Milano reupped the hashtag in a tweet earlier this month, thousands of women across the country took to telling their stories on social media and, apparently, in real life, to the trained staff at RAINN.
The last time RAINN reported a rise in calls to its helpline, which provides free counseling to victims of sexual assault, was in February, when Taylor Swift brought a former DJ to court for groping her during a 2013 meet-and-greet. After winning her case, the singer made a statement encouraging other sexual assault victims to speak out, leading to a 35 percent increase in calls to RAINN's hotline that lasted for days.
Before that, RAINN answered a surge in calls from sexual assault victims who were distressed by the allegations more than a dozen women leveled against then-presidential candidate Donald Trump in October 2016. RAINN said the 33 percent spike in calls began when the Washington Post published an Access Hollywood tape catching Trump bragging about grabbing women by the "pussy" without their consent.
"At times we had 20, 30 people holding," RAINN Vice President Brian Pineros told NPR. "We actually doubled our staff, had to start calling people in to come and talk."