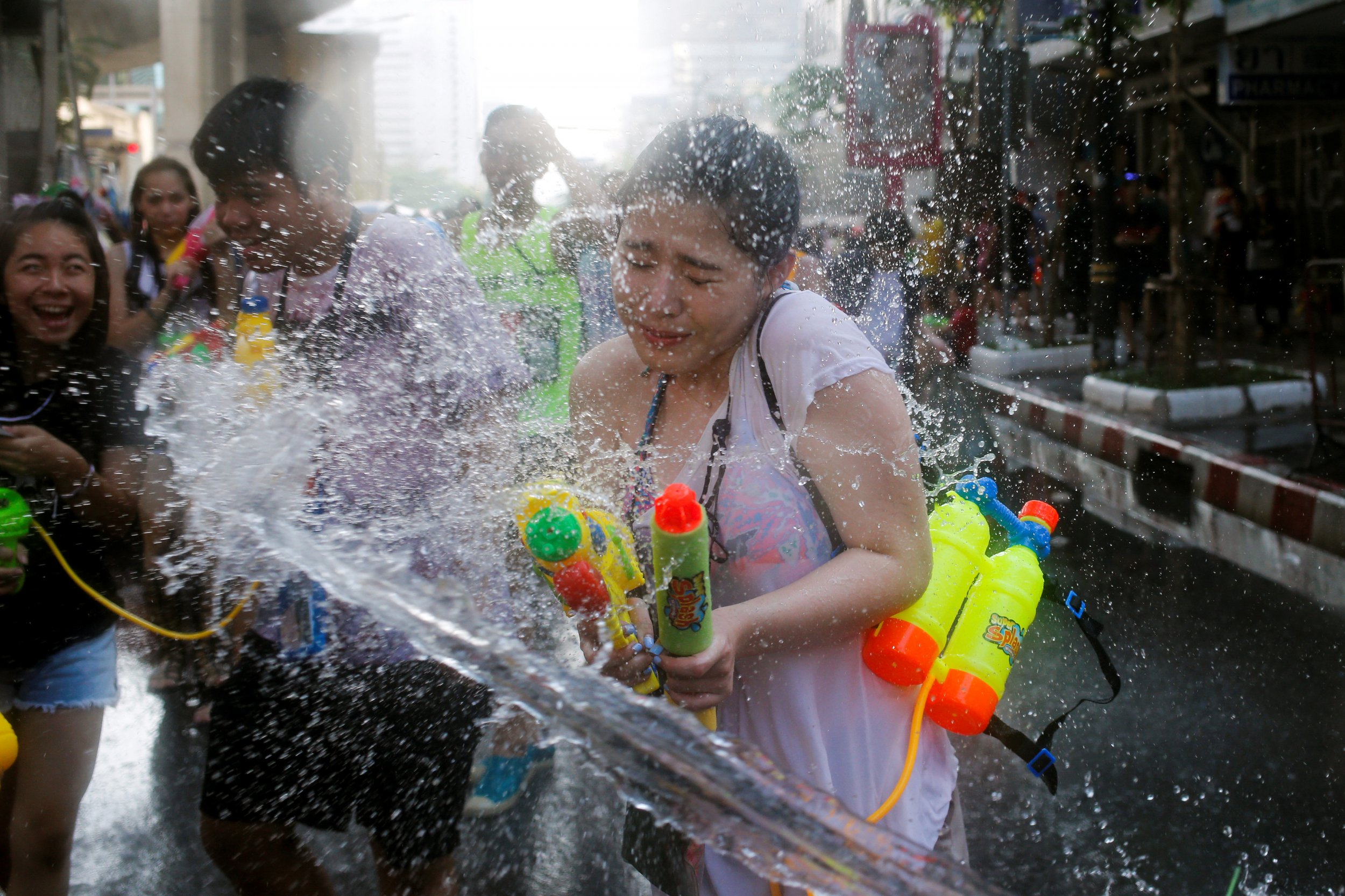 Women attending a festival in Thailand have been told they should not dress in sexy outfits otherwise they could be victims of sexual harassment.
Authorities have launched campaigns about the risks women may face at the Songkran festival celebrating the Thai New Year, which takes place on April 13, the Bangkok Post reported.
Sutthipong Chulcharoen, director-general of the government's local administration department, said authorities throughout the country would ensure there would be alcohol-free zones and information campaigns encouraging women not to wear clothing that was too revealing.
It follows a request from the country's lobbying group, the Women and Men Progressive Movement Foundation, to better protect women at the festival through extra policing and promoting better behavior.
The group's director, Jadet Chaowilai, was joined by 30 victims of sexual assault and handed a letter to the country's interior ministry in Bangkok asking for more protection.
Backed up by victim impact statements, he said that many men exploited the festival to assault and grope women, pointing out that more than 85 percent of women girls wanted better protection, according to a survey carried out in 2016.
Nearly 52 percent of people responding to that survey of almost 1,800 women and girls, reported they had experienced some form of harassment, Thai visa news reported. One respondent said after she had been assaulted "that was the end of Songkran for me. I learned my lesson."
The Thai government in previous years has banned "sexy dance moves" during the festival for fear they would lead to sex crimes, the Bangkok website Coconuts reported.