Women of Color Need Intersectional Feminist Movement To Survive Trump Presidency: U.K. Party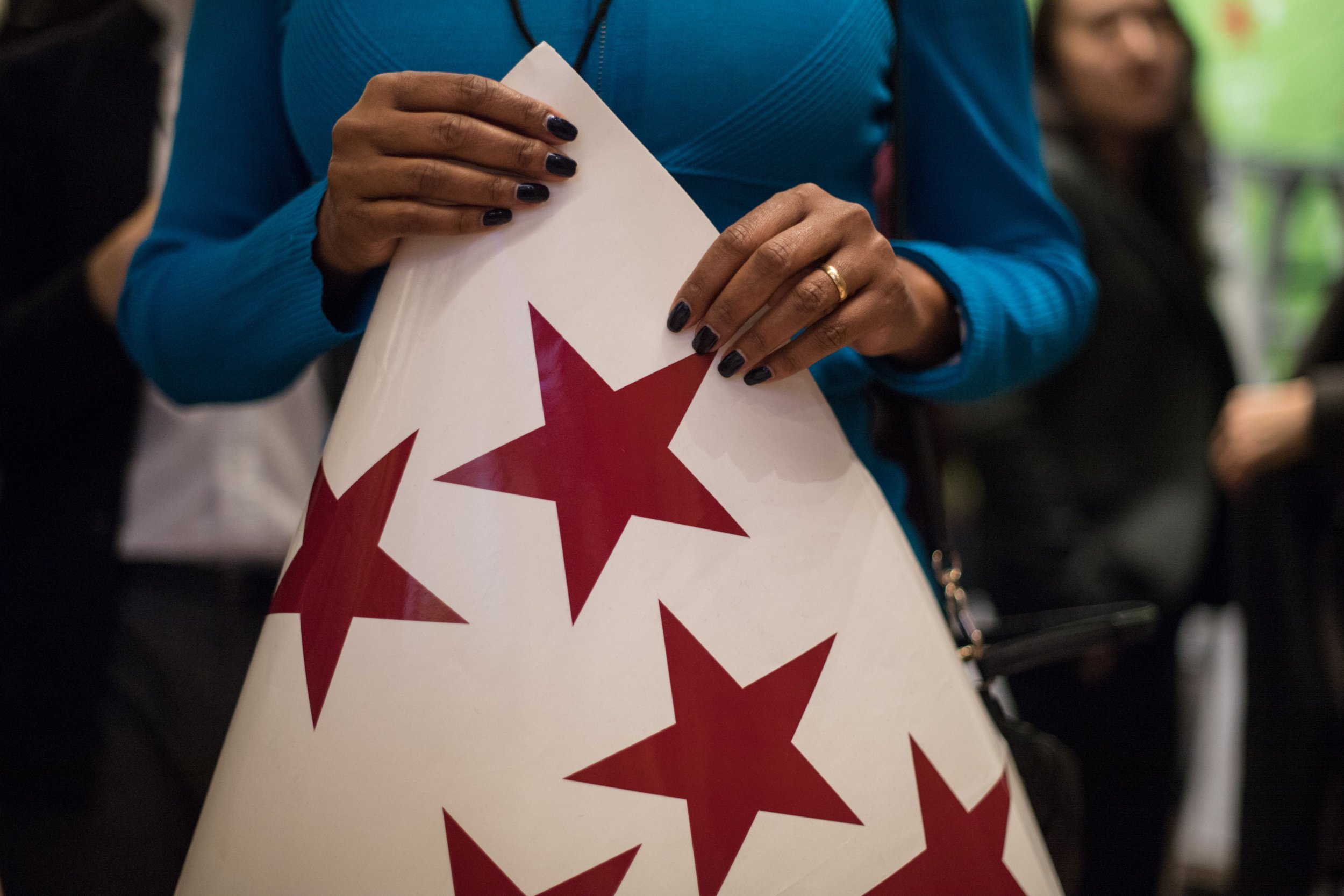 The impending presidency of Donald Trump calls for "a truly intersectional feminism" that recognizes and responds to the discrimination faced by women of color, a U.K. political party has claimed.
The Women's Equality Party (WEP), founded by American-born British author Catherine Mayer and British-Danish comedian Sandi Toksvig in 2015, tells Newsweek the election of Hillary Clinton would have been "a thrilling political alternative to past centuries of glacial progress towards equality for women."
Instead, it says, gender equality is in danger of receding further.
Trump's victory in the early hours of Wednesday—described as a "stunning repudiation of the establishment"—has shocked and outraged women's rights groups across the world.
The president-elect's campaign has been fraught with accusations of sexual assault and misogynistic mud-slinging, and his allegedly damning history of behavior towards women has run parallel with a history of disparaging comments towards people of color.
Trump's problems with women have been well documented in the media. He has consistently made derogatory remarks against his female peers, calling some "dogs" and "pigs." The billionaire businessman's comments about Mexicans having "lots of problems" and being "murders and rapists" also did little to garner the support of Hispanic communities.
"The racism exposed by Trump's win means now more than ever we must continue to build a truly intersectional feminism that recognizes and responds to the many layers of discrimination faced by women of color," Sophie Walker, leader of the WEP, tells Newsweek.
White voters' resounding support for Donald Trump—including a majority of white women—is one of the most startling demographic trends reported from voting booths across the U.S. Especially when, according to women's rights groups such as the WEP, Women for Women International, the Fawcett Society, and Feminism Vibes, Trump stands to "dismantle" existing women's rights, such as access to abortions, contraception and sexual health checks.
British politician and co-leader of the U.K.'s Green Party, Caroline Lucas, said the result marked "a devastating day. For women. For people of colour. For a tolerant society."
According to Walker, "Every vote for him [Trump] threatened women's control of their bodies and signalled the mainstreaming of the view that it's OK to grab us 'by the pussy.'"