In the 2020 presidential election, Black women, Indigenous women and people of color across the country delivered the votes to throw Donald Trump out of office. These voters want a new era in policy priorities, requiring radical change to the status quo—not just when it comes to U.S. domestic affairs but foreign policy as well.
After decades of flawed and failed U.S. foreign policy, Joe Biden has the opportunity to chart a new direction, one that can advance the conversation of achieving basic human rights and a secure future for the nation and the world. The stakes have never been higher: Diplomatic relationships have been eroded or destroyed, sanctions are choking health care systems and economies during a global pandemic, and we are spending over half of our federal budget on the military to police the world.
The problem goes beyond needing to replace specific failed policy approaches. We need to question the drivers behind U.S. foreign policy, specifically the patriarchal assumptions that underlie militarist logic and the gendered notion that proliferating violence makes a nation more secure. These notions of "security" coincide with the control of others through violence at home and abroad, and they are used to justify unnecessarily massive military budgets for weapons of mass destruction and the perpetuation of endless wars.
As a result, U.S. foreign policy has harmed communities worldwide for generations with zero mechanisms for accountability. In the past 20 years, the U.S. has launched wars and fomented violence in Afghanistan, Iraq, Libya, Pakistan, the Philippines, Somalia, Syria, Yemen and beyond; and the so-called "war on terror" has killed some 801,000 people and displaced at least 37 million globally.
Our government's emphasis on military spending and war-making also robs American communities of funds that could provide desperately needed healthcare, housing and education. This brazen emphasis on global militarism directly impacts domestic policing and inflicts violence in our neighborhoods, especially in Black and brown communities. Billions of dollars from the Department of Homeland Security are used to militarize U.S. law enforcement, criminalizing marginalized communities and killing people.
The brunt of U.S. militarism is deeply misogynistic. In the U.S., Navajo women and their children have high levels of uranium in their bloodstreams as a result of nuclear weapons testing from decades ago. And in Fallujah, Iraq, women are still dealing with the legacy of U.S. bombings that took place nearly 20 years earlier, giving birth to babies with congenital disabilities who often cannot survive. For too many global communities impacted by U.S. wars, women often bear the responsibility to ensure their families' survival.
Experiencing firsthand the impacts of U.S. militarism, many of these women have become powerful activists demanding accountability from our government. Women from Okinawa, Japan, are leading the calls for the withdrawal of U.S. troops due to ongoing sexual violence against women and girls around military bases. Here in the U.S., women are calling for justice in response to the forced sterilization of women in immigration detention centers.
There has never been a more pressing time to democratize U.S. foreign policy-making by centering the voices and leadership of those most impacted by it, as well as prioritizing powerful feminist movements and their visions.
Imagine if Black feminists were in charge of framing national priorities. Leaders who grasp the need to defund the police from the U.S. to Nigeria could create policies rooted in global solidarity. They could also jettison failed domestic policies that have targeted their communities with state violence and incarceration for generations, and instead advance non-punitive approaches to heal and strengthen communities in the U.S. and around the world.
A foreign policy deeply informed by women in Syria and Yemen could end the U.S. arms sales and transfers that have prolonged immense suffering in their countries, and instead propel diplomacy rooted in community needs.
If Korean women peacemakers shaped U.S. policy on North Korea, they could end the 70-year Korean War with a peace agreement, which would create the conditions to denuclearize and demilitarize the Korean Peninsula and reunite divided Korean families.
And if Indigenous women and land defenders crafted climate policy, they could make unthinkable the status quo approaches of profit and destruction, break the stranglehold of corporate interests and instead center policies for a just transition to a sustainable future.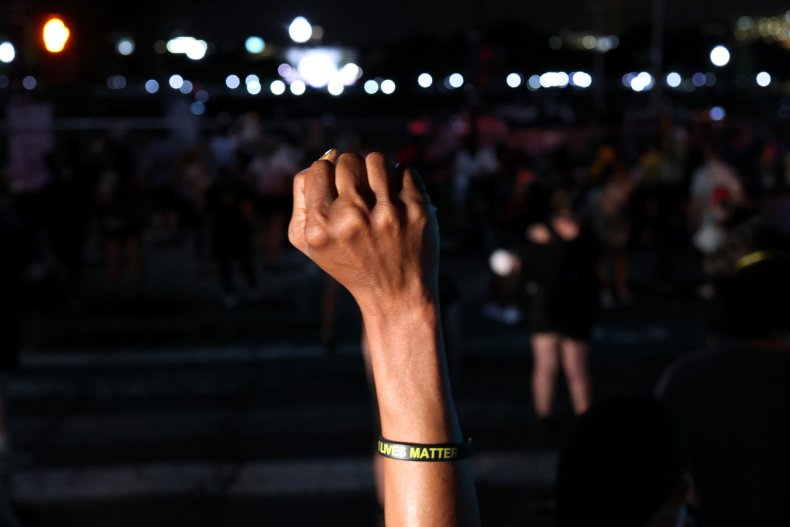 We did not hear much about foreign policy during the presidential debates, but the urgency to save American diplomacy remains. We must chart a new path forward for U.S. foreign policy guided by intersectional feminist principles of collective care, balance with people and the planet, and accountability. Tangibly, this means redirecting resources away from the military and the massive U.S. network of 1,000 bases worldwide toward investment in education, health care and a clean and sustainable environment. It means, rather than relying on threats of military force, economic sanctions and other forms of coercion to achieve U.S. objectives, U.S. foreign policy would prioritize diplomacy, engagement and cooperation. This approach would examine the root cause of conflict, hold people responsible for the damage they've caused and give reparations to those most harmed by U.S. policies.
Achieving this bold vision also requires breaking down the false binary between domestic and foreign policy. We can no longer separate the fights for economic justice, migrant rights, climate justice, and peace. The calls for defunding the police must be tied to calls to defund the military. To successfully take on the powerful military industrial complex, social movements must unite across borders, sharing information, tools and tactics.
At this pivotal moment, we can choose to maintain the failed status quo or imagine a safer, healthier and more equitable future. We can choose to allow violence and greed to dictate our lives, or we can choose a new direction that resets the United States' relationship with the rest of the world and uplifts us all.
For Biden, the choice should be obvious. And with the Senate likely to remain in Republican control, his chance to reshape the world and build a better future may lie within foreign policy, where he has more latitude for action. We can build a better world together, one that reflects our social movements at home and has lasting political support. And we already have the foreign policy guides we need: in grassroots and feminist movements worldwide.
Christine Ahn is the executive director of Women Cross DMZ, a nonprofit organization mobilizing women for peace in Korea. Yifat Susskind is the executive director of MADRE, an international women's human rights organization. Cindy Wiesner is the executive director of Grassroots Global Justice Alliance, a working and poor people-led movement for climate and gender justice. Women Cross DMZ, MADRE and the Grassroots Global Justice Alliance launched the Feminist Peace Initiative outlining a new path forward for U.S. foreign policy built around feminist principles.
The views expressed in this article are the authors' own.