Women Who Work for Goldman Sachs in the U.K. Earn 56 Percent Less Than Men: Report
Women who work at Goldman Sachs in the U.K. earn an average of 56 percent less than their male colleagues, a fact the company said is representative of an entrenched imbalance between the number of male and female senior staffers at the financial firm.
That gap widens even more when discretionary bonuses are taken into account, stretching the imbalance to 72 percent. Women account for 62 percent of the lowest-paid workers at the financial institution. The admissions come Friday as part of a U.K. law that requires companies with more than 250 employees to disclose pay disparities.
Goldman Sachs cushioned the data with an explanation that it hires based on skill, not gender.
"We are a meritocracy, and gender is not a factor in the way that we pay our people," the company said. "We pay women and men in the same way, using the same compensation criteria, including the nature of their role and their performance."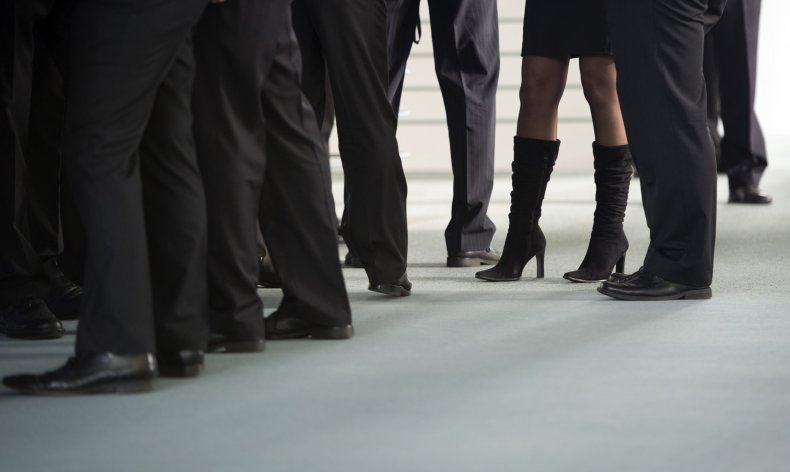 Goldman Sachs said that it is working to increase representation of women in high-ranking positions, starting with its classes of incoming graduates. The company also won a Gender Equality Award in 2016 for its program that pairs "high-potential" women with mentors in the upper echelons of the company.
The company also announced that it signed on to the U.K. Women in Finance Charter, committing itself to having women hold 30 percent of top-brass positions by 2023.
"The fundamental challenge we should all be focused on is increasing the representation of women at senior levels," Goldman Sachs said. "This is where the real imbalance lies, and requires attention at the earliest stages of recruitment to attract more women to financial services roles."
The dismal number of women in high-ranking positions is common across the financial sector. A study of 2015 pay data found that women made up only 14 percent of executive-ranking jobs, allowing men to control the boardrooms in most firms.
Companies across the U.K. will have to turn over internal data on gender equity by April 4. Some large companies have already released reports, with HSBC Holdings, the largest British banking and financial institution, reporting the widest gap, at 59 percent.