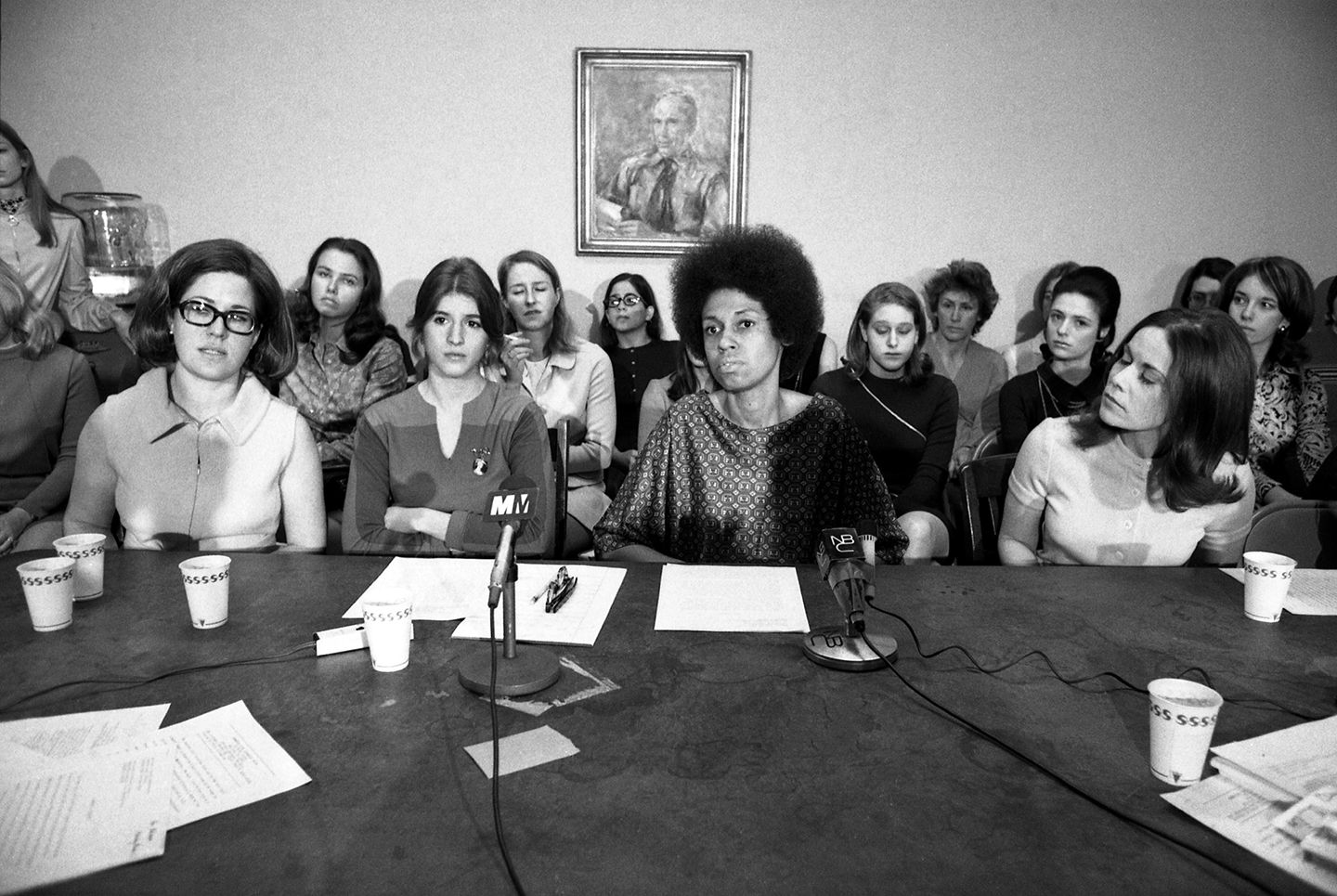 Newsweek's March 23, 1970, cover story about the women's movement was written by Helen Dudar, a freelancer. At the time, the magazine's editors didn't believe that any of the staff's female researchers, newspaper clippers or mail girls were up to the job of writing a story. Even as the magazine hit newsstands, though, 46 female staffers announced they were suing for gender discrimination—the first such suit filed against a U.S. employer.
"In the '60s and '70s, only men were hired as writers," says Lucy Howard, who was then a researcher. "It was the system, and we accepted it—until we didn't.
"The women's movement was growing and we awakened to the notion that something was very wrong. Slowly and surreptitiously we talked, organized, often quietly in the ladies' room or over lunch at a restaurant appropriately named the Womens' Exchange," Howard says. "We grew in numbers, found a lawyer—Eleanor Holmes Norton—and finally we filed.
"Margaret Montagno was the person who kept us together, kept us focused, cut through our dithering with a few pithy sentences. And she was brave enough to be the named lead plaintiff," Howard says.
Margaret Montagno Clay became a Newsweek writer and editor before leaving the magazine in 1978. She died March 18 in Los Alamos, New Mexico, at age 79, having opened doors for all of us who came after her.
Nancy Cooper
Global Editor-in-Chief