Women Are Finally Winning the Period Rights Fight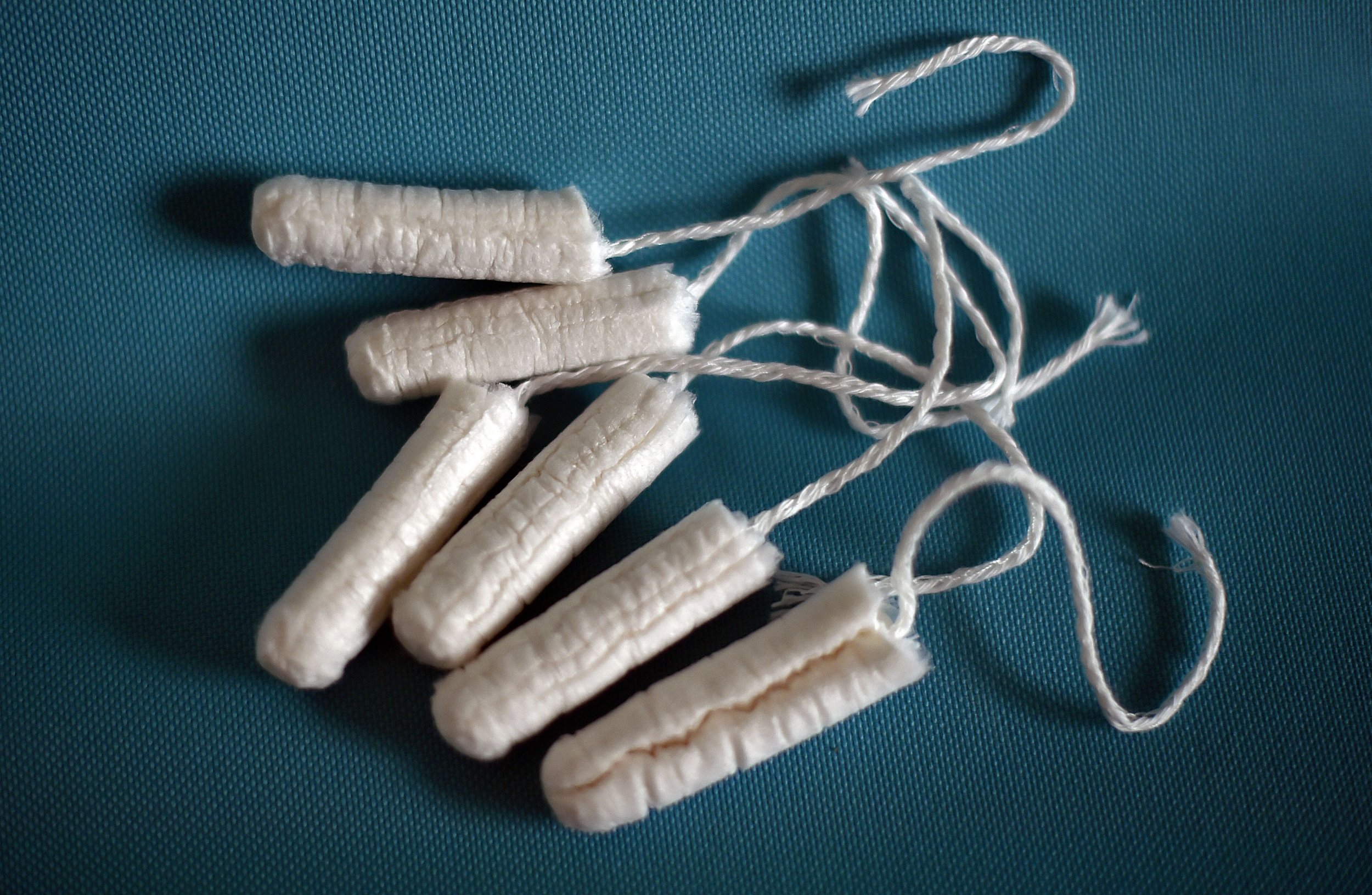 Less than a month into 2018, American women are making historic gains and raising their voices. They are running for political office in record numbers. They are declaring that #TIMESUP on sexual harassment and assault in the workplace. And they are taking to the streets from coast to coast—collectively, more than a million strong—for the first anniversary of the historic Women's March.
Making the case for gender equity and fairness dovetails with a related political fight being waged around the globe. Dubbed #periodpoverty by the Brits, here in the United States the rallying cry is for menstrual equity. Simply stated, it's the argument that the inability to afford or manage menstruation should not hold anyone back from educational opportunities or full societal participation.
Just this week, New York Governor Andrew Cuomo announced that his 2018 Women's Agenda for New York includes a platform for providing menstrual products in schools, a much-needed move that was also advanced by New York City's Mayor Bill de Blasio in 2016. Similar campaigns have seen rapid success in a short time, with surprisingly robust bipartisan support and interest. As of January 1, new laws went into effect in California and Illinois requiring the same.
Meanwhile, the push to eliminate sales tax on menstrual products (aka the " tampon tax") has captured headlines and captivated lawmakers on both sides of the aisle – including Governor Rick Scott of Florida; his state scrapped the tax as of January 1. And last summer, the U.S. Department of Justice issued a guidance requiring that tampons and pads be freely provided in all federal prisons after we urged that it do so.
New polling research out Thursday confirms that there's massive public support, too: A whopping 90 percent of voters support this reform, crossing partisan lines (85 percent of Republicans, 91 percent of independents and 94 percent of Democrats).
Despite this progress and popular support, menstrual products are not treated as basic necessities all too often in our policymaking, even though lack of access can have dire consequences. While a majority of Americans believe that tampons and pads are essential items, our laws are largely constructed around the idea that they are luxuries, or worse, optional.
The lack of good policy has real-world consequences: Girls skip school when on their periods because they don't have necessary supplies and don't want the mortification of having stained clothing; women in prisons are often not allocated menstrual products as needed and must reuse the same pad for multiple days; homeless women resort to using brown paper bags or discarded socks to absorb menstrual blood.
This is America. How can we continue to treat women this way?
For several years, we have been asking that very question. And we are working to raise awareness of these conditions and push for equal opportunity for women and girls—allowing them to learn, work and live with basic human dignity, without the societal challenges posed by menstruation.
Together, we've led the charge in New York City to provide free menstrual products in schools, shelters and jails—the very first city in the country to do so. We've brought the fight to Congress too, with the Menstrual Equity for All Act (H.R. 972), which includes common-sense reforms such as creating a tax credit for low-income individuals who regularly use tampons and pads; allowing people to use their Flexible Spending Accounts to buy menstrual hygiene products; and requiring large employers to provide these products to their employees at no cost.
Menstrual equity can no longer take a back seat in our national discourse. Not too long ago, lawmakers were embarrassed to say "menstruation" in public. We're grateful that Cuomo is among a growing list of bipartisan public officials who refuse to put the issue on the sidelines. As for us, we won't stop talking about periods—and leading the charge for change.
Grace Meng is a Democrat representing New York in the U.S. House of Representatives. Julissa Ferreras-Copeland is a former New York City Council member. Jennifer Weiss-Wolf is the author of Periods Gone Public: Taking a Stand for Menstrual Equity.