Pennsylvania Women Who Have Been Friends Since Sixth Grade Discover They Are Sisters
Two women who have been best friends since the sixth grade have discovered that they are actually sisters.
Ashley Thomas, 31, and Toya Wimberly, 29, have been friends since they met in middle school 17 years ago, WPVI-TV reported.
But although the two grew up thinking of each other as sisters, it wasn't until last week that they found out they are related.
Thomas has known for 15 years that the man she thought of as her dad was not her biological father. Now, she knows that her biological father is someone who has been in her life all along—her best friend's dad, Kenneth Wimberly.
Kenneth Wimberly said he felt "mixed emotions" after finding out the news. "I was hurt, but also happy to find out that this beautiful and successful young lady was my daughter," he told Newsweek.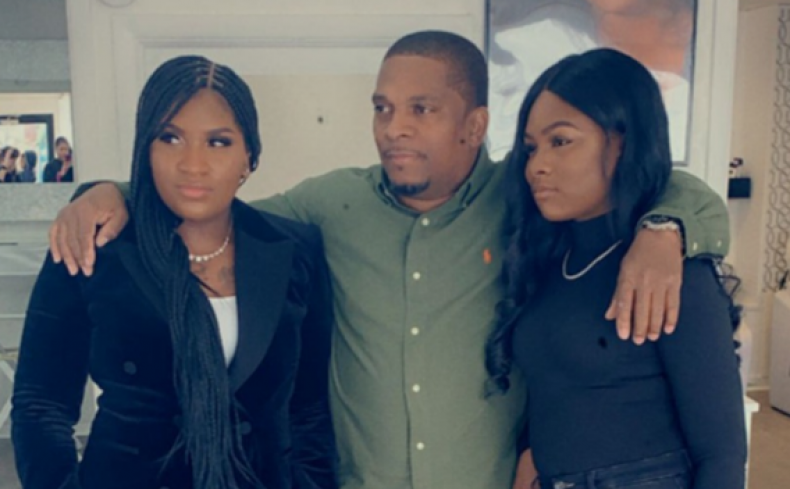 According to WPVI-TV, the discovery came about after Toya Wimberly got engaged.
Her father was pictured in photos of the engagement party that were posted on social media. A woman who was best friends with Thomas' late mom recognized him as someone they used to spend time with decades ago.
When the women, who are from West Philadelphia, asked Kenneth Wimberly about it, he also remembered the women and started connecting the dots.
It prompted them to take a DNA test, which confirmed what they suspected: that Thomas is also his daughter.
"She's always been like a daughter to me," he told the station.
Toya Wimberly said finding out her best friend of almost two decades is really her sister was emotional.
"My father texted me, 'Ashley's your sister.' I just started crying," she told the station. Thomas added: "I've been around him all my life and I never once thought he could be my dad."
But although the sisters had no idea they were related, they had grown up looking out for each other the way siblings do.
In a post on Facebook, Toya Wimberly said they had been asked for years if they were related.
"After years of hearing "Are y'all sisters?" "Y'all look just alike" and us just saying "NO" we are just best friends the truth finally aired that we are blood sisters!!!" Toya Wimberly wrote on Facebook.
"That's why we're so similar, that's why we look so alike, that's why we've been inseparable since the 6th grade," she added.
According to WPVI-TV, both are also entrepreneurs who set up their own business, with Thomas opening a hair studio and Toya Wimberly owning a children's transportation company.
As well as looking similar, they also got pregnant at the same. The fathers of their children are brothers as well.
"This is so unbelievable! We share sooooo many memories," Thomas added on Facebook. "From growing our first borns up together & now growing our business together, I would've never [have] thought in a million years my little sister was by my side the whole time."