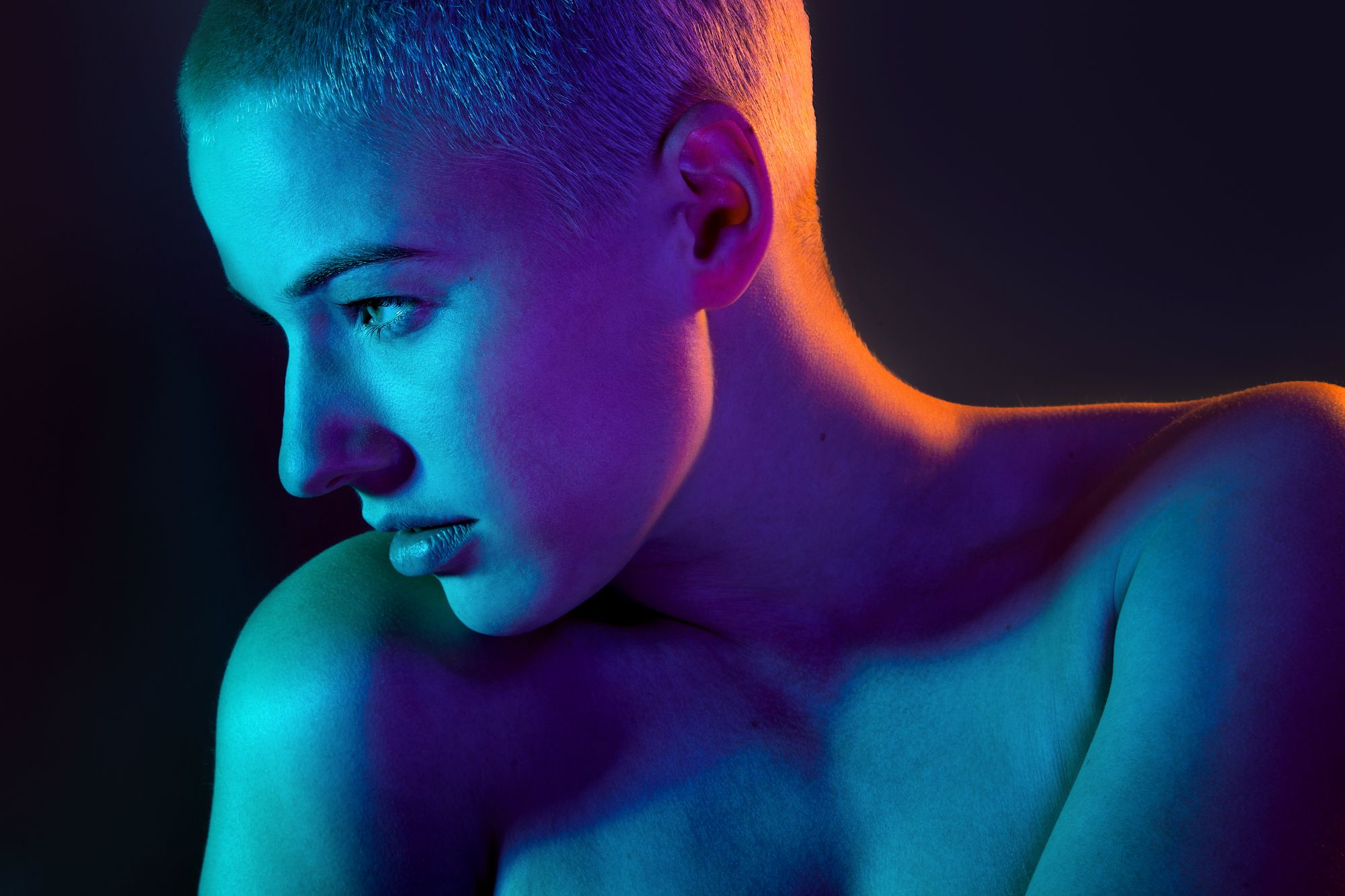 For the third year in a row, model and activist Amber Rose will march the streets of Downtown Los Angeles October 1 for her annual SlutWalk.
The empowerment march will celebrate women and their freedom of sexual expression, while at the same time denouncing the sexual inequality, derogatory words (hence calling it SlutWalk—an attempt to reclaim the word) and sexual violence that still persists today.
For the 2017 SlutWalk, the Amber Rose Foundation has collaborated with artist Maggie West to create an art installation honoring women of all diverse backgrounds—different ethnicities, body types, trans women and sex workers.
West took artistic nude portraits of 40 women, all of whom have experienced "the type of harassment, violence and discrimination SlutWalk was designed to protest," she says.
The final project, 98, will be unveiled during the SlutWalk festivities in Pershing Square on October 1. The portraits will be used in an art installation resembling a stained glass ceiling "constructed out of steel and plexiglass."
The title of the project, says West, derives from a Department of Justice statistic that a person is sexually assaulted every 98 seconds in America.
"Throughout history, most women depicted in stained glass artwork are saints. The majority of these saints were virgins, many of whom suffered gruesome violent deaths rather than lose their 'purity.' The Catholic church revered these women as much for their commitment to maintaining their virginity as their commitment to God," West said.
"Rather than be celebrated for their purity, this piece pays tribute to women's freedom to sexually express themselves and protest sexual violence."
West has shared some of the images from the installation with Newsweek in a preview of the project.
Browse the images, and supporting statements from the women pictured, below: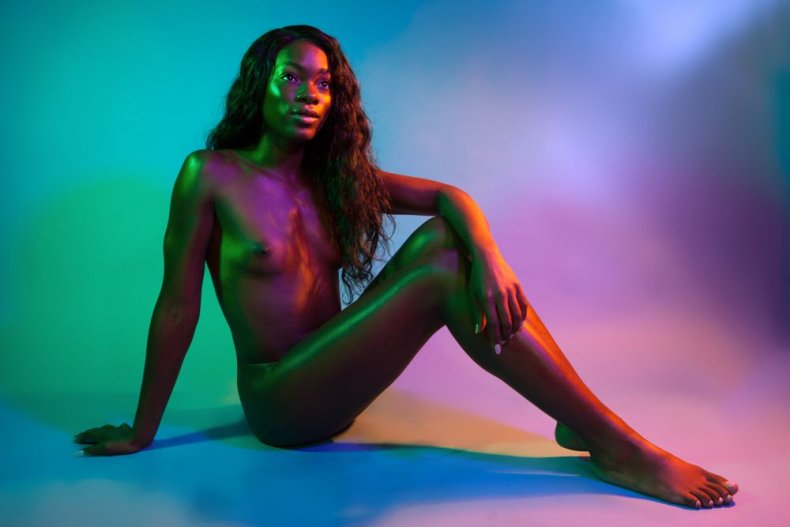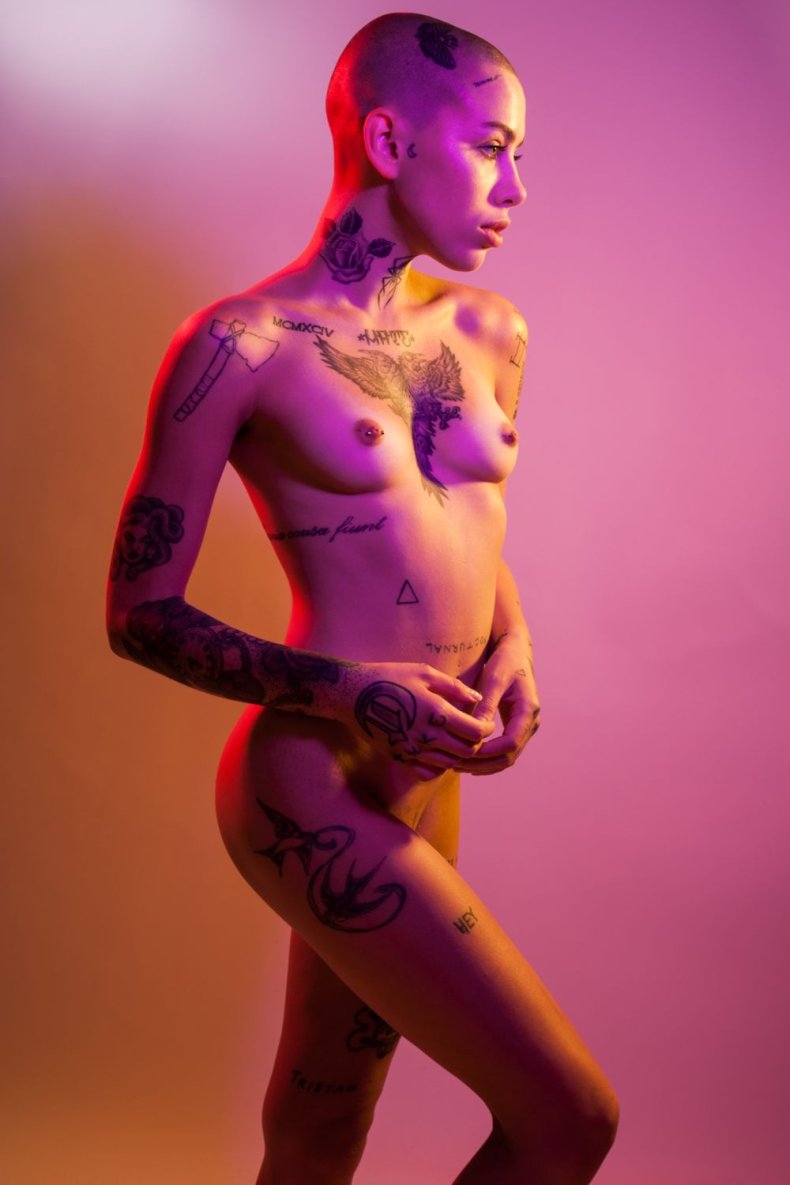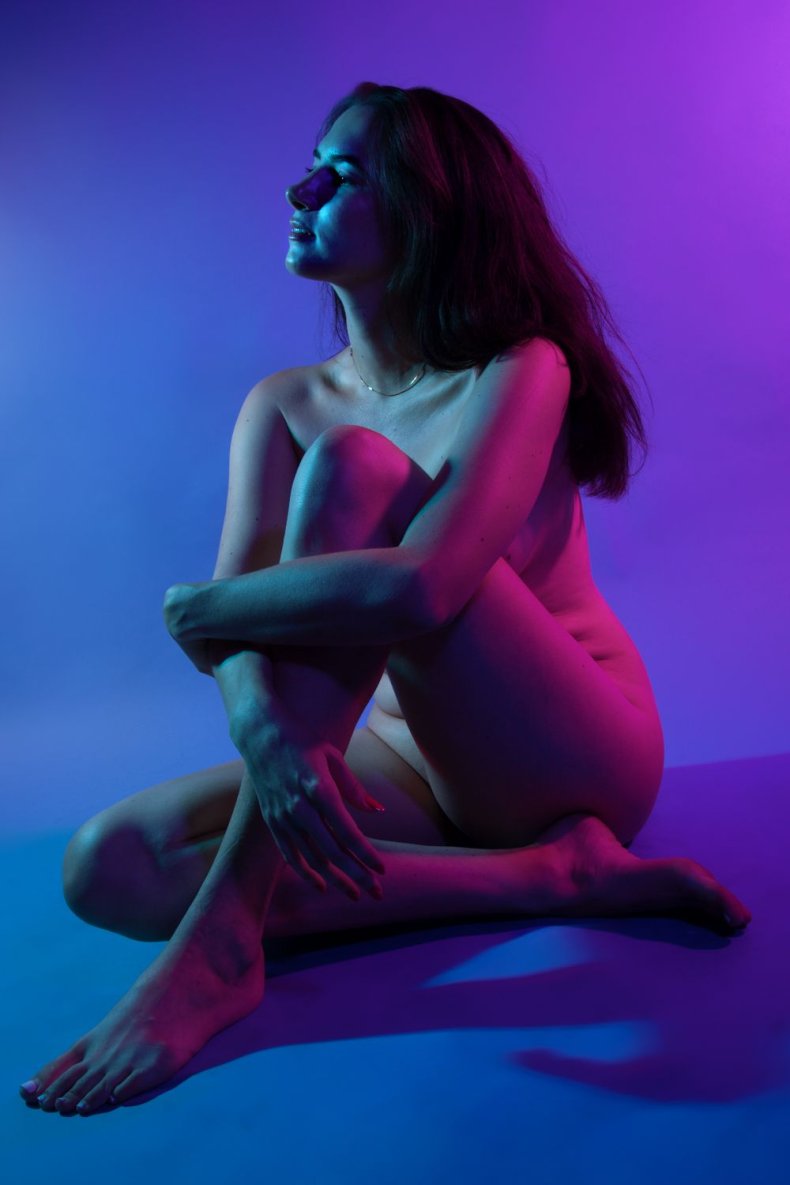 "I participated in this series because I think all women should be free to show whatever body parts they want without fear of being slut shamed; the SlutWalk is important because it's a celebration of sexuality." — Crissy Milazzo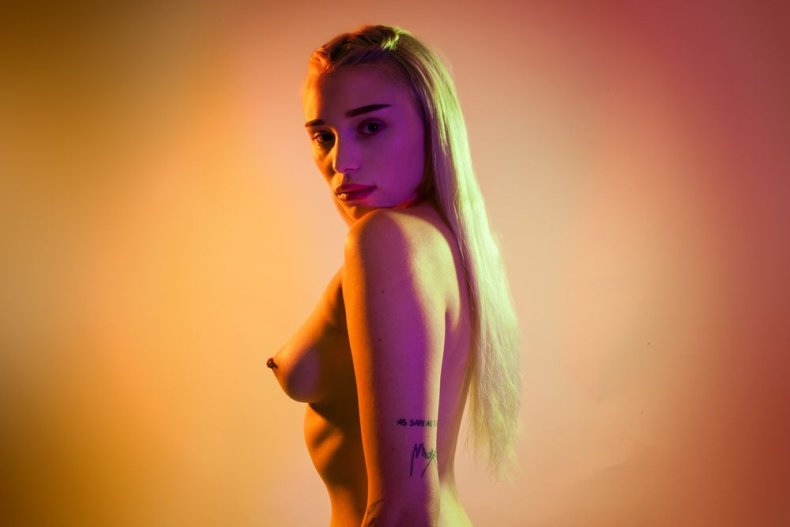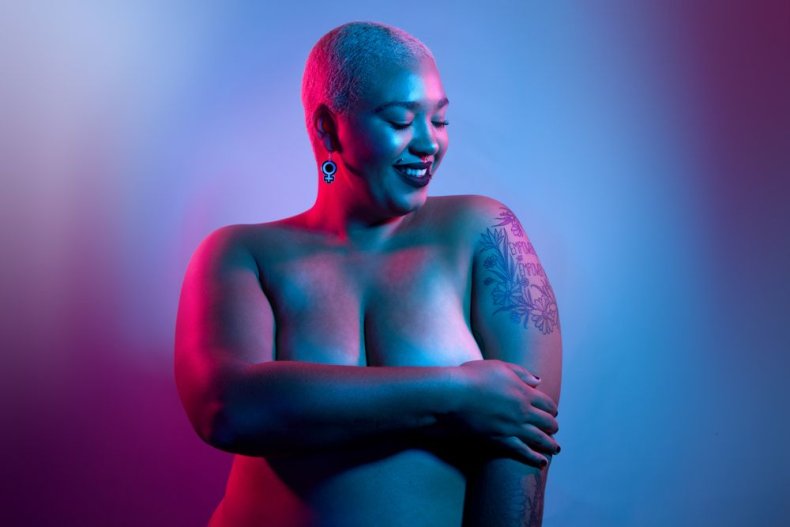 "I truly believe the more strong women we have on platforms being sex positive is going to help women everywhere realize that we do not have to hush ourselves for the sake of others. We can be sexual, for ourselves and/or for others, and be celebrated and empowered." — Jazzmyne Robbins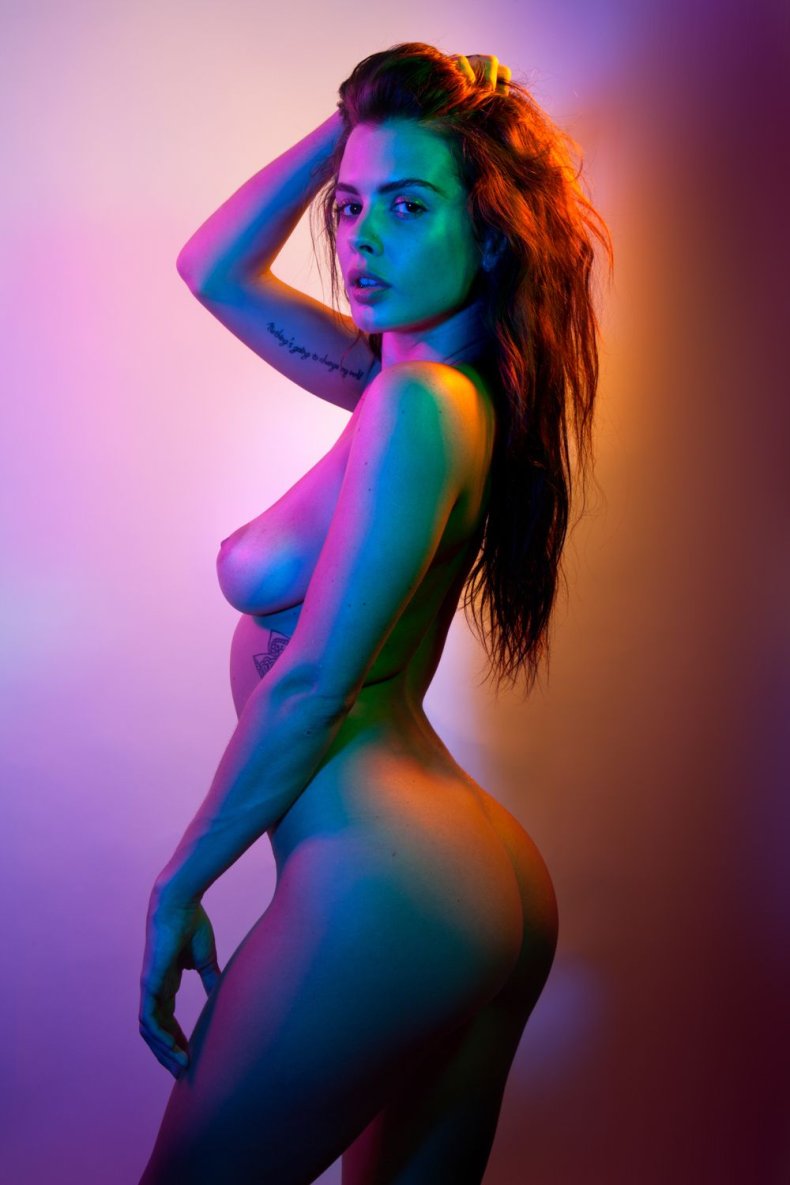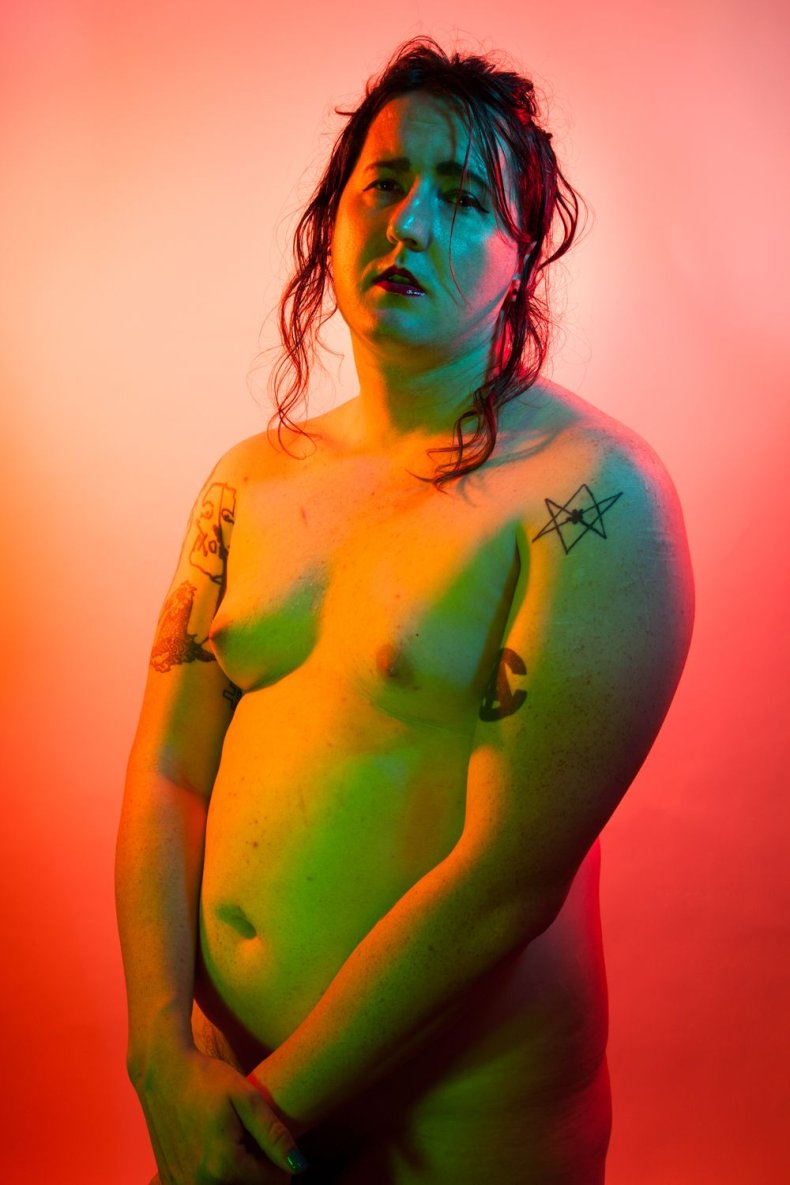 "Growing up as a questioning genderqueer individual, I was often subjected to sexual harassment and threats of violence for not adequately performing masculinity and heteronormativity such that I am still scared to leave my house." — Luka Fisher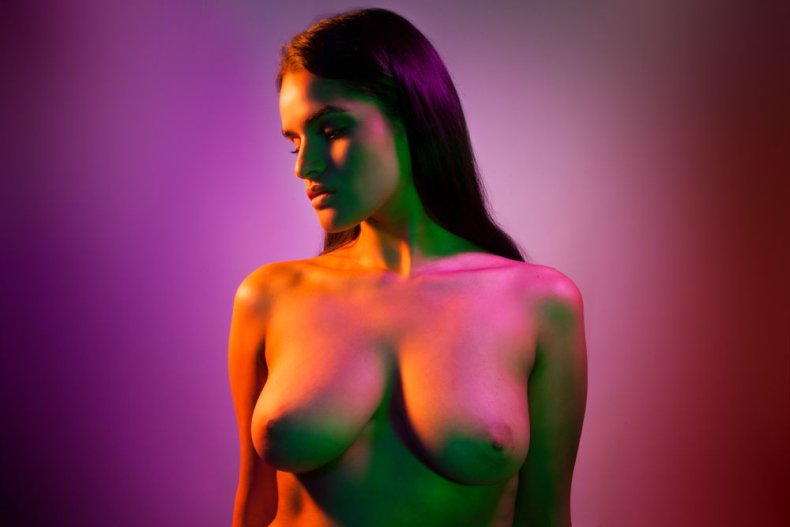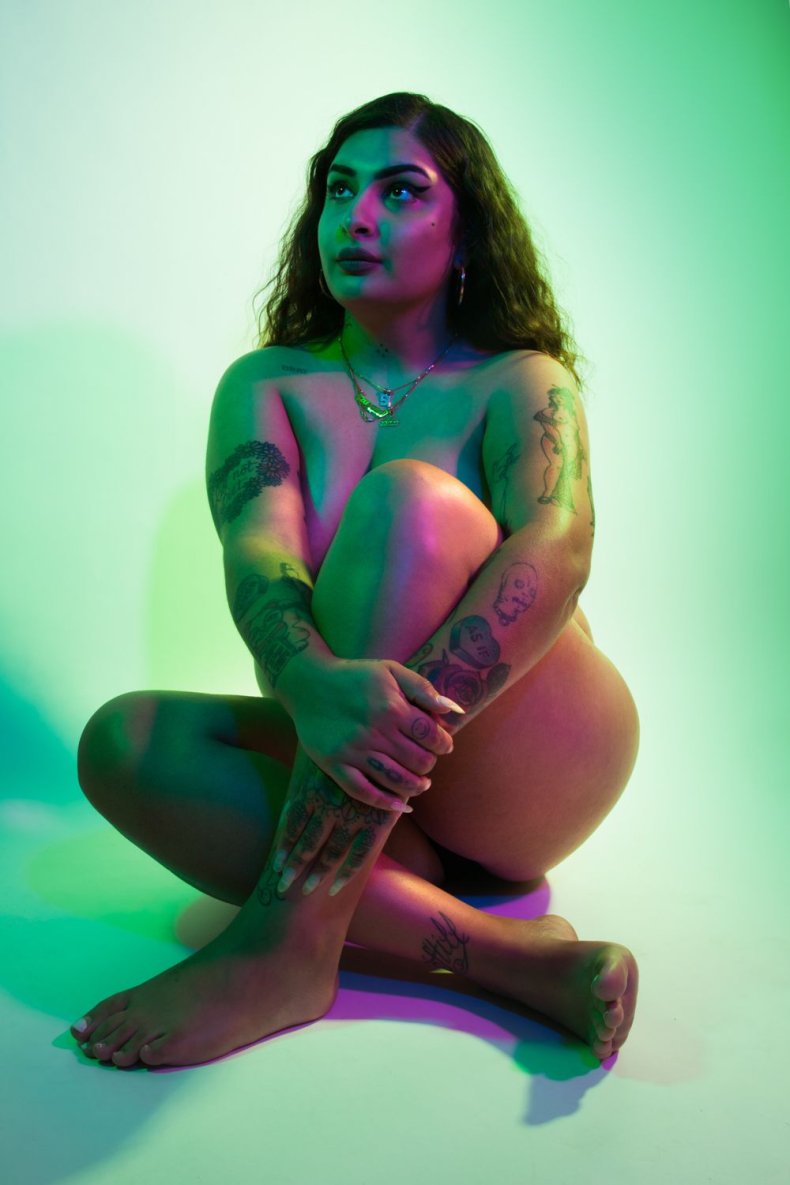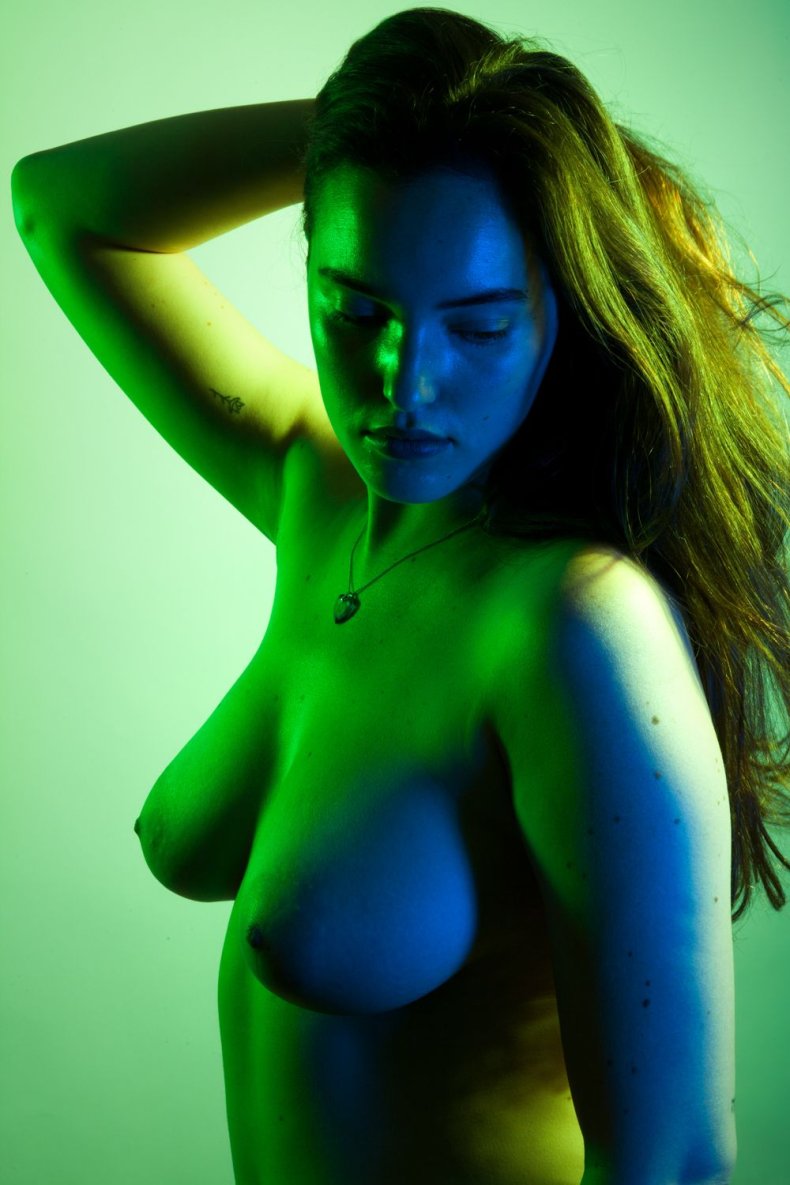 "Women should be able to express themselves any way they want. What a woman chooses to do with her body is her choice and her's alone and however she chooses to represent herself should never be used against her as a reason for harassment or violence. Ever. Let people be themselves." — Megan Fay