Women to Graduate From Army Ranger School for First Time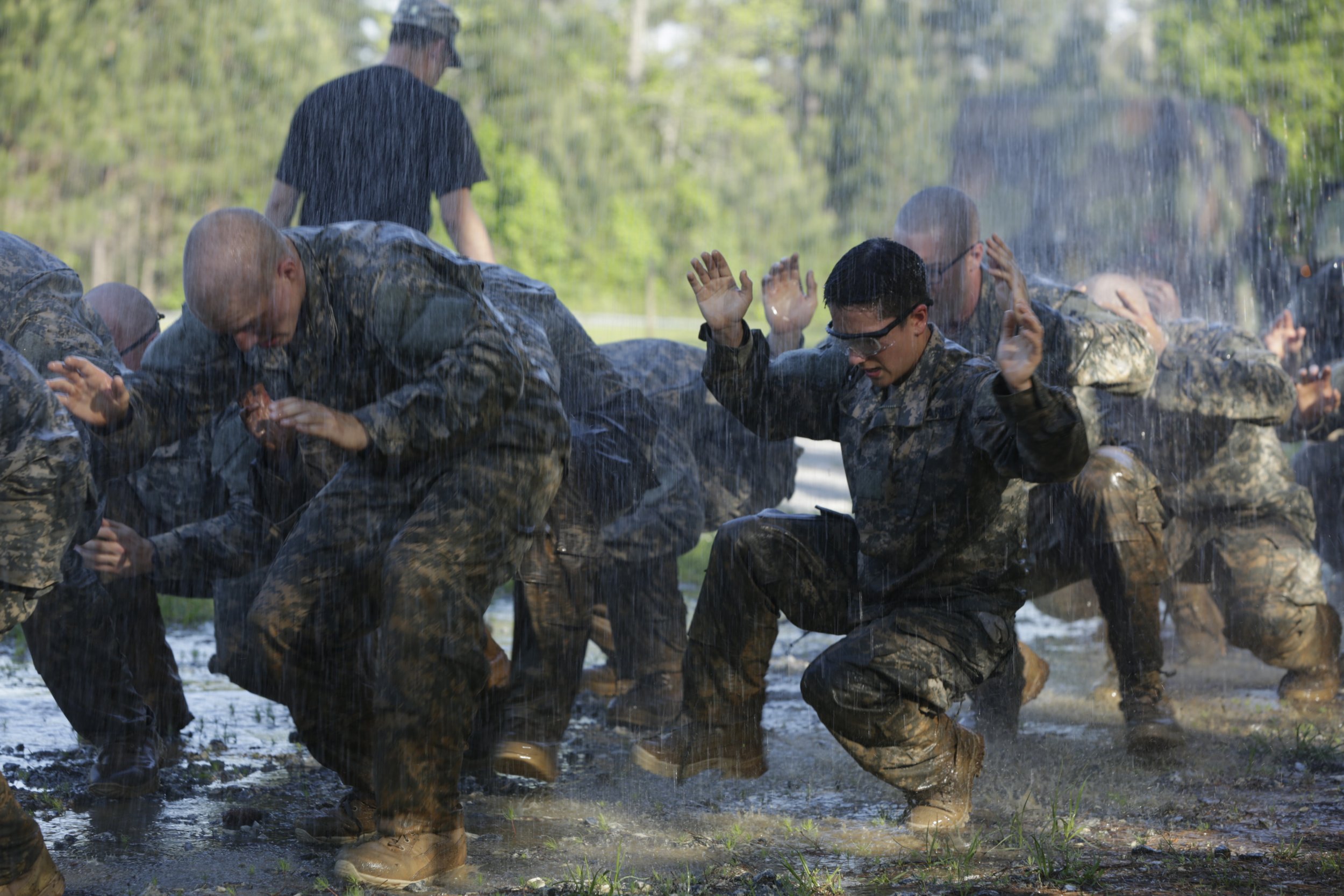 Editor's Note: This story has been the subject of serious allegations. To clarify: It was not changed in order to "fit a narrative." A recent story about Senator Tom Cotton brought this 2015 story to the fore; upon further investigation, it became clear that a sentence was inaccurate in the 2015 story. The original version said "two women will become Rangers." That sentence was corrected to say the women "will be allowed to wear the coveted Rangers tab." We appended a correction note to the bottom of the story.
We regret any appearance of journalistic impropriety or any confusion this may have caused Senator Cotton's staff.
For the first time in the Army Ranger School's 64-year history, two women have completed the intense training program and will be allowed to wear the coveted Ranger tab on their uniforms.
"Ranger school is one of the toughest training courses for which a soldier can volunteer," says the Army website. The 61-day program dates to the Korean War era and includes endurance and survival training through woods, mountains and swamps. Typically, only half of soldiers who attempt the program complete even the first of its three phases. Rangers are responsible for leading soldiers on missions and engaging in close combat.
"This course has proven that every soldier, regardless of gender, can achieve his or her full potential," Secretary of the Army John McHugh said in a statement.
In January 2013, then-Defense Secretary Leon Panetta removed a ban on women in ground combat roles. This was the first year the program permitted women, a change that drew scrutiny about "whether the Army is lowering its standards for the elite school," the Army Times says. Still, the 75th Ranger Regiment does not allow female Rangers.
In addition to the two women, 94 men passed the test, according to the Times. The graduation ceremony is Friday at Fort Benning in Georgia. Four hundred participants, including 19 women, began the program in April.
The Army has not identified the two female graduates, but The Washington Post says they are in their 20s and attended the United States Military Academy at West Point.
Correction, 1/24/21: This article has been changed to note that completion of the course allows one to wear the Ranger tab, but does not make one a Ranger.