Women Have Made Little Progress Narrowing Media Gender Gap in Past Decade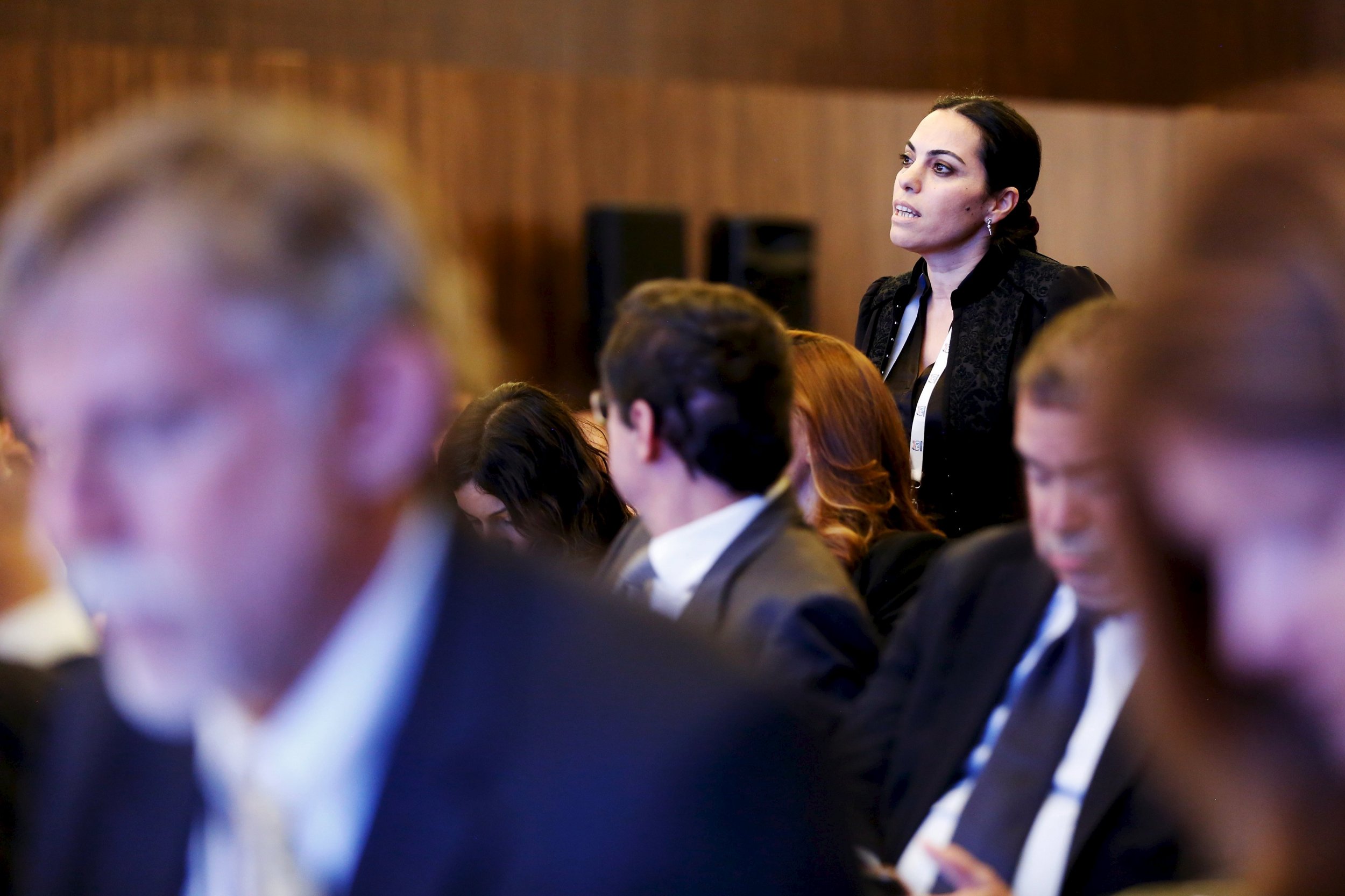 Women's participation and representation in media has "virtually ground to a halt," making up less than a quarter of people heard, read about or seen in the news, according to a new report from the Global Media Monitoring Project (GMMP).
The report, published on Monday and supported by the United Nations, found women's representation in the media is at the same level as in 2010. Women make up 24 percent of those heard, seen or read about in the news, despite making up 50 percent of the world's population, the report says.
The project, which publishes research on gender equality in the media every five years, says that while the gender gap is narrowest in stories on science and health, with women making up 50 percent of reporters for those stories, that topic is given the "lowest importance on the news agenda" and occupies just 8 percent of stories. There is a "global glass ceiling" for female journalists, with 37 percent of stories written and presented by women, the same rate as a decade ago, according to the report.
"The media have the potential to be an enabler of faster, more substantive gender equality and women's empowerment, or a barrier to it," said Phumzile Mlambo-Ngcuka, executive director of U.N. Women, the agency that supported the study. "This report is a wake-up call to media houses and newsrooms."
Women are least represented in politics and government stories, with 31 percent of stories reported by women compared to 69 percent by men. One bright spot in the report is that more women are now being interviewed about their personal experiences compared to five years ago, increasing to 38 percent of "personal experience providers" in 2015 from 31 percent in 2010. Online media also presents more opportunities to women than traditional media: Women reported 5 percent more stories online than in all traditional mediums combined, the report says.
With 36 percent of women present in the media, North America has the narrowest gender gap. Women are least visible in news in the Middle East. In the past 20 years, Latin America has made the most progress closing its media gender gap, going from 16 percent of women in 1995 to 28 percent in 2015.
A previous near-balance of male and female television presenters globally has been replaced by "significant overrepresentation of younger women as anchors," according to the report. There is, however, a "severe underrepresentation" of female anchors aged between 50 and 64 and a "complete disappearance" of women older than 65, the report says.
The report includes data from 114 countries and monitored the media on a specific day, March 25, 2015. The Global Media Monitoring Project is coordinated by the World Association for Christian Communication (WAAC).