Women in Indonesia's Armed Forces Have to Prove They're Virgins Before They Serve Their Country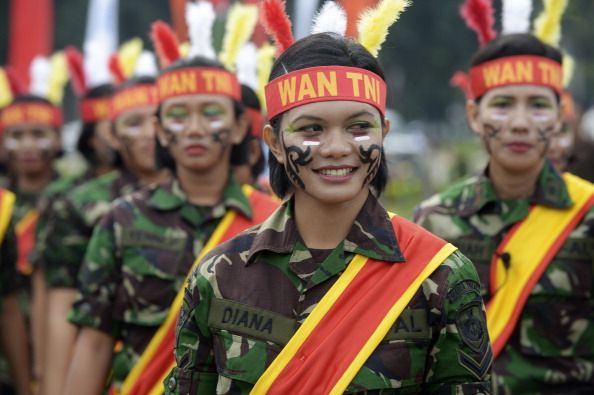 Human rights activists are calling on Indonesia's government to stop forcing women who join the military and police forces to prove that they are virgins.
The organization Human Rights Watch first revealed in 2014 that Indonesian security forces are subjecting their female members to virginity tests that the World Health Organization says have "no scientific validity." Senior military and police officials said that the tests, also known as the "two-finger tests" are carried out when women join security forces, and serve to verify the morality and mental health of job applicants. Women described the exams as traumatic and embarrassing.
"It is taking place nationwide in [the] Indonesian military and police when they recruit new officers," Andreas Harsono, a researcher for Human Rights Watch in Indonesia, told Newsweek. "It has been taking place since the 1960s. We interviewed an Air Force officer who undertook the traumatic two-finger test in 1964."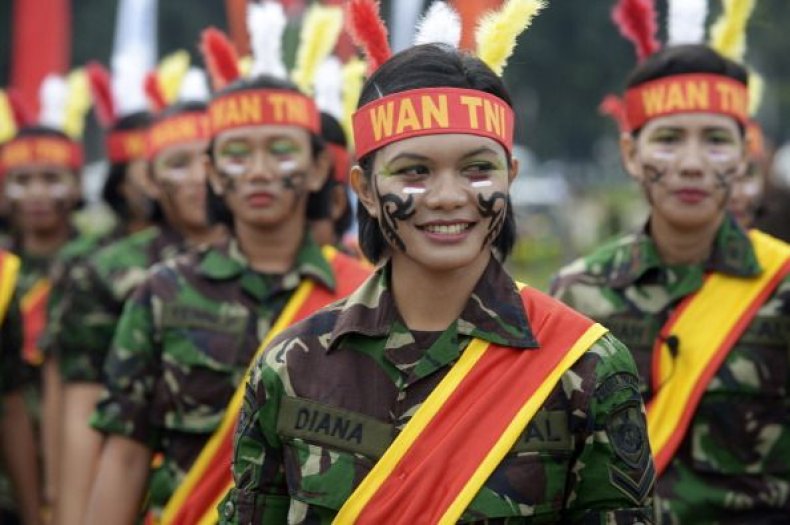 Human Rights Watch is now asking members of Indonesia's health community to demand that the country's National Armed Forces and National Police stop these invasive tests, which the group has characterized as a form of gender-based violence. But so far the health community has been unresponsive, activists say.
"Medical associations should put Indonesia's armed forces and police on notice that 'virginity tests' are a form of violence against women—not a credible medical practice," said Nisha Varia, the women's rights advocacy director for Human Rights Watch. "The groups should also inform their members that any physician who inflicts 'virginity tests' on women or girls violates the medical principle of 'do no harm' and may face professional discipline."
The organization has written open letters to the Indonesian Society of Obstetrics and Gynecology and the Indonesia Medical Association, but neither group has responded.
Indonesia is a Muslim-majority country where strict gender norms are still enforced, but it's far from the only country where virginity tests are issued. Virginity testing is a central part of Zulu culture in Africa, and in some countries women are forced to prove their virginity before they are married.