Women in Kim Jong Un's North Korea Are Beaten, Raped and Told They're Living in 'Heaven'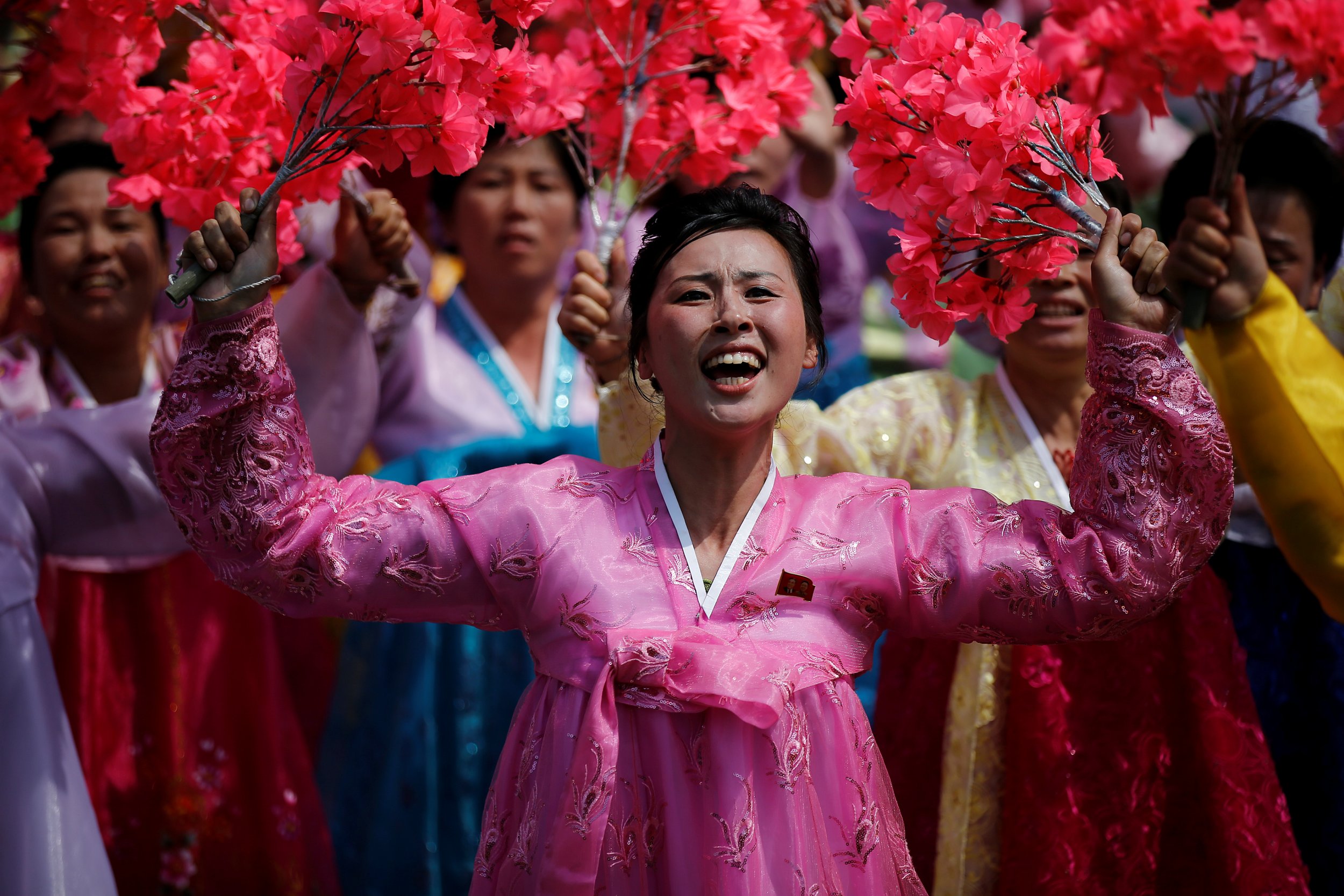 North Korea is a misogynistic society where women are routinely subjected to sexual violence, marital rape and harassment, according to a report published Thursday, on International Women's Day.
"This is an epidemic across the state and the society," said James Burt of the London-based Korea Future Initiative, which published the report. "We knew it was pervasive in state institutions, but we discovered that it is prevalent across society. It's a social norm, and it hasn't been challenged."
The report, titled "Us Too: Sexual Violence Against North Korean Women and Girls," described women being sold across international borders for profit, getting forced into prostitution, and being raped and beaten by their husbands. The findings were based on statements from more than 40 women defectors from North Korea, The Washington Post reported.
The women who participated in the survey had to be told what sexual violence was because they were unfamiliar with the concept. "They thought it was just normal male behavior," Burt said.
North Korea Up Close: From the Bright Lights of Pyongyang to the Impoverished Countryside
North Korea has already been condemned by world leaders for numerous human rights violations, including putting political enemies in concentration camps where they are subjected to starvation and hard labor. But its women's rights issues are less documented, experts said.
"The world doesn't know what's happening to North Korean women and girls," Park Ji-Hyun, an activist for North Korean women's rights who was trafficked from North Korea, told the Post. "North Korea says women enjoy equality, but it's not true."
Kim Jong Un's regime has claimed in the past that "North Korea is heaven for women." "There is no country in the world like North Korea where there are so many laws and regulations for women, and many social policies are endlessly enforced," North Korean officials said in 2014 after the United Nations published a report on human rights abuses in the country.
The "Us Too" report tells a different story. One woman recalled being assaulted by a local government official whom she was meeting to discuss housing options. "I was 32 years old and I must have looked attractive in his eyes. I was raped in his office and received a house in return. I could not tell anyone about what happened," she told the report's authors. "What I want to say is this: In North Korea, a woman's dream cannot be achieved without being raped or without selling her body," the woman added.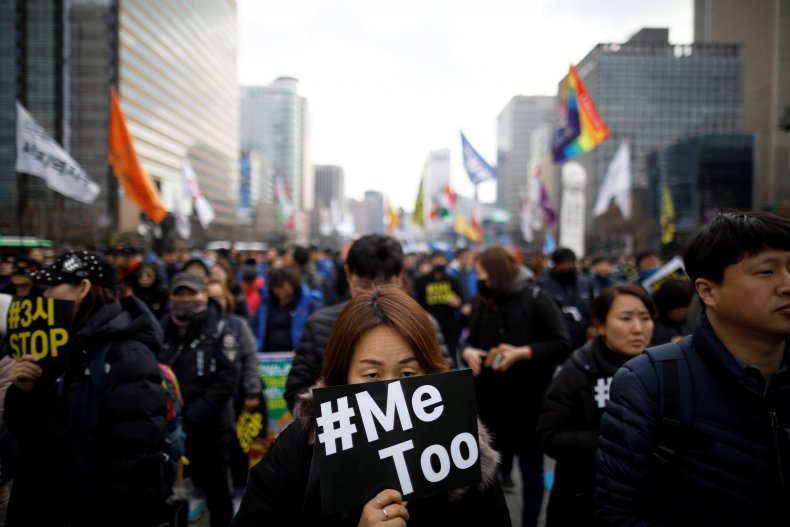 As debates over women's rights and sexual violence have spread across the globe in recent months, the issue of how women are treated in North Korea has increasingly made headlines. In November, a former solider in the North Korea military told reporters how she was unable to menstruate after months of hard training and food rations.
"The female soldiers were saying that they are glad that they are not having periods. They were saying that they were glad because the situation is so bad if they were having periods, too, that would have been worse," she said.
She also recounted how her fellow female soldiers were often raped by military leaders. "The company commander would stay in his room at the unit after hours and rape the female soldiers under his command. This would happen over and over without an end," she said.
Women struggle to receive equal rights in North Korea in part because of the country's long-standing patriarchal attitudes. "North Korea is a traditional male-dominated society and traditional gender roles remain," Juliette Morillot, author of North Korea in 100 Questions, published in French, recentlytold BBC. "Women are still seen ttukong unjeongsu, which literally translates as 'cooking pot lid drivers,' and means that they should 'stay in the kitchen where they belong.'"
Roughly 70 percent of North Korean defectors are women, according to South Korea's Ministry of Unification. That could be because women are considered less important in North Korea, so they can flee more easily without alerting authorities, Heather Barr, a senior researcher in the women's rights division of Human Rights Watch, told USA Today last year. "This market economy has primarily been driven by married women who have had the space in their lives to engage in that type of work, because they're not required to show up at a government job like men," she said.